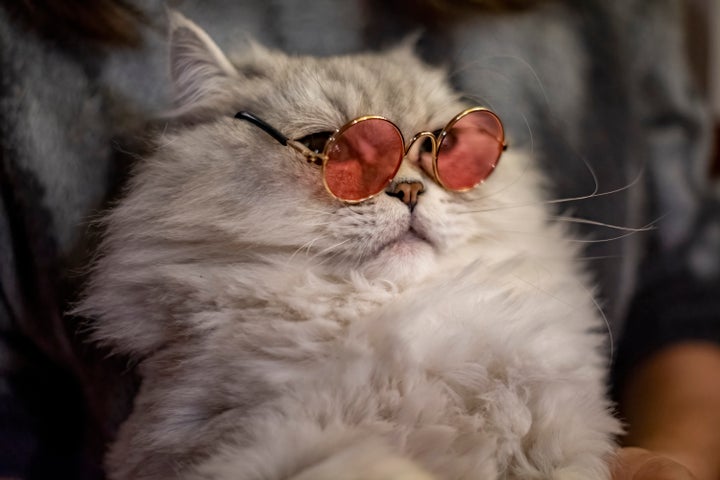 If it sounds too good to be true, it probably is.
Millions of people appear to have been duped by a viral Instagram trend that promised to plant a tree for every pet picture posted to the platform.
We all want to do our bit for the environment and what better, cuter way to help than by posting photos of our furry friends. Right?
If you fell for it, you're far from alone. More than 3 million people seem to have done the same.
People added their pics to Instagram Stories using the new 'Add Yours' sticker feature released a few days ago by the platform to encourage chain reactions and viral moments. Well, Instagram, it certainly worked.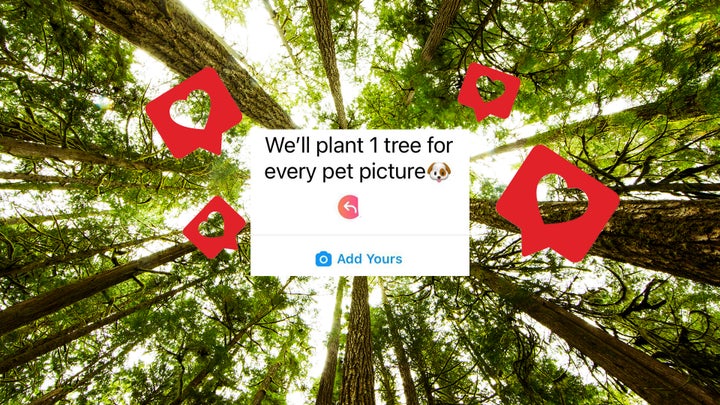 It wasn't long before people clocked something wasn't right and began asking questions.
Who will be planting the trees? Where will they be planted? Which account started all of this? These are the many unanswered questions thrown into the metaverse.
How does the 'Add Yours' sticker work?
Like usual Instagram Stories, the 'Add Yours' sticker expires after 24 hours so there's now an empty hole in our feeds (and souls) that was momentarily flooded with yawning cats, hamsters on the go, and puppies in puddles.
When an account adds the sticker to their Stories, anyone who sees it can also contribute to the chain reaction. People who follow them can see it and add to it, and so it continues.
The sticker comes with a listing of all the people who have added to the trend and should also attribute where it all started if the original account is a public one.
A user can choose to remove their handle from an 'Add Yours' trend at the point of publishing. It can also be hard to trace the original post if published by a private account or when the original has been deleted.
Who started the mysterious trend?
An account named Plant A Tree Co with a million followers claim they are behind the viral trend.
They say they deleted their original post after "10 minutes" because they could see the scale of it going viral and knew they might not be able to have the resources to plant the trees.
Even though they deleted their original post, so many people had already shared the sticker in their own stories that the trend was able to continue going.
A caption under their post says the stories "continued to spread out of our control".
"Our credit for the post was also removed, because of what seems like an Instagram bug."
They say they'd like to be able to raise funds to plant the trees promised to everyone on the platform with the help of Instagram too.
So far their fundraiser has over £25,000 with a target of £745,468.67.
But if you think the mystery has been solved, there's another twist.
The Plant A Tree Co website has no information about the company, how it delivers its mission to "plant a million trees by the end of 2021", or any contact details for anyone that works there.
An Meta spokesperson says, "The 'we'll plant one tree for every pet picture' trend shows the power of the Instagram community to raise awareness on important topics. Like all other 'Add Yours' sticker threads, it was started by an independent Instagram account – not Instagram."
HuffPost UK has reached out to Plant A Tree Co who say they wanted to try out the new sticker "not really understanding how 'Add Yours' works".
"We thought only a small portion of our followers would do it totalling to a couple hundred trees max, but we noticed this wasn't the case."