'Pointless' fans can breathe a sigh of relief – their favourite quiz show isn't going anywhere, according to one of its hosts Richard Osman.
Following the departure of 'Great British Bake Off' to Channel 4 after the end of the last series, and 'The Voice's shift to ITV, viewers were anxiously awaiting the fate of 'Pointless', as the production company's current deal with the BBC also ends this year. The good news is, however many millions the show might be offered to jump channels, it's staying put.
"I think Pointless is a BBC show, and will remain a BBC show. Look, we live in a very different TV environment now. The move of Bake Off I understand, The Voice I understand.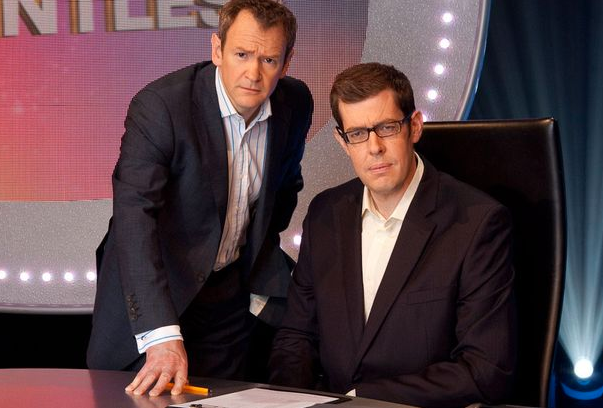 "But there would be no commercial reason to move Pointless, and we'd never want to because the BBC have backed it from day one – from BBC2 to BBC1 and to Saturday-night specials, they've looked after it. I think we have a duty of care to the people who watch it on BBC1 to say we'll do it on this channel for as long as you want it."
Alexander Armstrong and Richard Osman are swapping their roles for the 1,000 edition of the programme which airs on Monday. For the first time since their debut in 2009, Richard will be asking the questions, while Alexander will fill in with the expert knowledge behind the answers.
"It was nice sitting down for once," says Alexander, "but it did feel weird."
"It was so difficult doing his role that it confirmed to me that we are in the right positions," agrees Richard.
After six years in situ as one of the daytime flagship shows, unsurprisingly Richard and Alexander can boast a huge army of fans, some of them well-known. Celebrity admirers of the show are reported to include Dame Judi Dench, author Robert Harris and even, allegedly, HM Queen.
"A Palace insider told us that she watches it," confides Armstrong.
You can read the full interview in next week's Radio Times.