No scything, or even mining, in sight during the second episode of 'Poldark', which found Ross temporarily distracted from his usual business of glistening, with a desperate fight for his life at the Bodmin Assizes.
It seemed all was lost with the foiled efforts of those in his corner at trial - wife Demelza trying to sway the judge, friend Enys claiming he was of unsound mind. With supporters like that, he hardly needed the chicanery of his tireless foe, George Warleggan, and his bribes for everyone in the county to speak against Ross.
In the end, it was Ross himself who saved the day, with a resounding bit of rhetoric proving he's a lot more than a mere chest-wig (not that there's anything wrong with chest-wigs).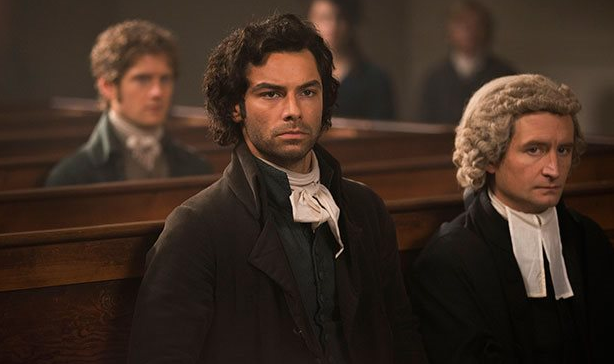 He defied his despairing counsel to stir the court with some rousing rhetoric, enough to quieten any detractors...
"The counsel has suggested that I am a revolutionary, but nothing could be further from the truth. The people who came upon the beach that day were ordinary people, law-abiding subjects.
"As to what happened when they came upon the beach, I ask you to think upon the traditions of our county. In times of dire need, when fathers have seen their children without a crust for their bellies or a rag for their backs, these pickings have been the means of keeping ordinary people alive. What else would you have them do after they had rescued the crew?
"You've asked if I was in my right mind - is it insanity to think that rich pickings strewn across a beach are better used to sustain those in need than return to those as only goalless profit? I cannot believe, I will not believe it.
"I make no apology for my actions. In truth, I would do the same again."
And that, understandably, was that.
His friend Dr Enys's understated reaction to this persuasive polemic…
"I've heard more penitent speeches."
So Ross lived to see another day as did, slightly less predictably, Francis Poldark, whose suicide attempt, it turned out, was foiled by some sort of jam. Elizabeth wept for at least one of these two outcomes, Demelza trembled with her new blossoming secret, and George Warleggan went back to his plotting, proving you can keep neither a good man nor a very naughty one down for long.
Prospective MP Unwin Trevaunance (Hugh Skinner) being pelleted by the mob while he bounced around in his chair like Barbra Streisand in 'Yentl'. Okay, so his lead assailant was quickly sent to the noose for his insolence, but it was good while it lasted.
'Poldark' continues on BBC One. Episodes 1 and 2 are now on BBCiPlayer.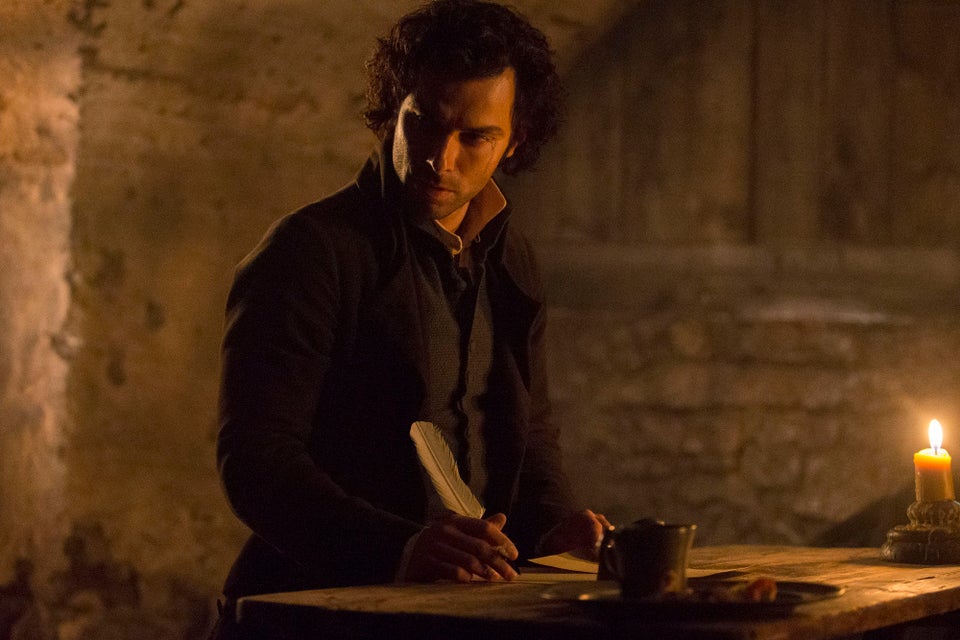 Poldark Series 2