Ross Poldark and his cronies have been away from our screens for 15 months now - not that we're counting - but the hot news from the Cornish cliffs is that the BBC has confirmed when he'll be back on our screens.
The second series of the hit drama will air from Sunday 4 September, less than two months away, for 10 more episodes of the saga adapted from the novels of Winston Graham.
The first series was a huge hit for the BBC, not least because of the wholesome sight on a Sunday evening of Ross hard at work in the fields with his scythe. 9.5million viewers tuned in for the final episode last year.
The show has transformed its title actor Aidan Turner into a worldwide star, and propelled him to the front of the queue of those actors in the running to be the next James Bond.
Full plaudits must go to the strong plot line too - the return of Poldark from the American War of Independence to discover that his fair lady love Elizabeth had upped and married his slightly better off cousin Francis.
It wasn't too long before Ross found consolation with Demelza, and the pair settled into shabby chic bliss in their cottage. Who needed the money of the Warleggans, when they had their looks, love and newborn daughter Julia?
Of course, this being period drama, such contentment was sadly short-lived. By the finale of series 1, viewers watched as Ross was dealt a double blow - he lost his daughter to diphtheria , and was also arrested for the murder of his arch rival's cousin.
Oh and he's also broke, after the failure of his mine. So it's not a great start to the new series for our hero. But nobody does sorrowful but defiant pride like Poldark, so while it doesn't sound like he'll be playing a happy harp for a while, we viewers can start strumming - only seven weeks to go, folks.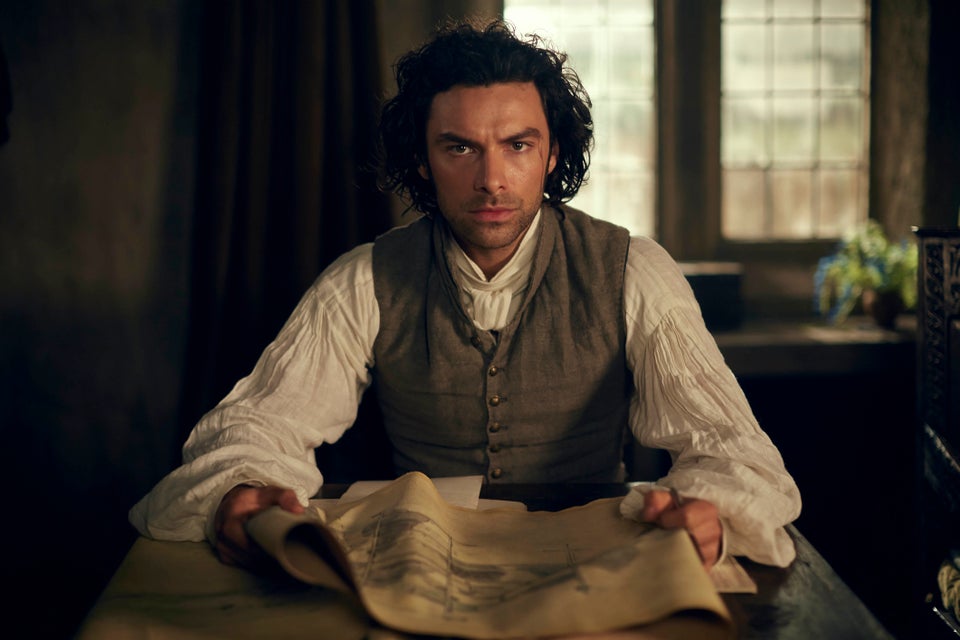 Poldark
Popular in the Community