'Poldark' viewers took to social media last night in droves to protest at the way a sex scene between two of the show's lead characters was depicted.
The storyline followed Ross Poldark rushing to the house of his former love Elizabeth, to protest at the news of her forthcoming marriage to his arch-rival George Warleggan.
What did you think of the bedroom scene between Ross and Elizabeth? Vote in our Poll below...
However, when he got there, he stalked through the house and finally accosted her in her bedroom, where things took a strange turn.
The pair threw accusations of betrayal at each other until Ross – seemingly fired up with indignation, fury and lust – grabbed Elizabeth and threw her onto her bed.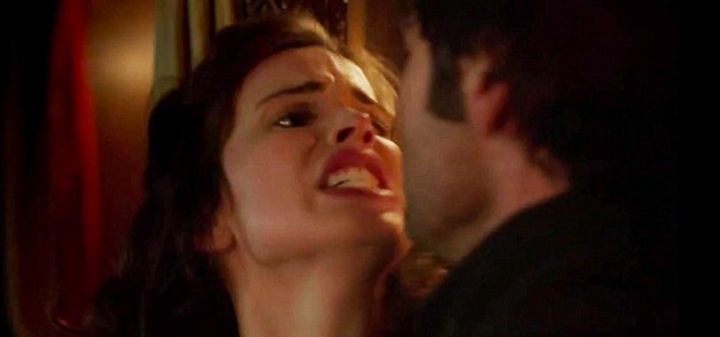 Whereas the original books showed this to be a rape scene, the TV drama took the scene in another direction, with Elizabeth initially protesting several times, before succumbing to her desire for Ross. They were next seen the following morning, having clearly spent the night together, before Ross returned to his home and a heartbroken Demelza.
Viewers and critics alike have joined in the slamming the show for this episode, with one critic calling it "a rape fantasy scene" - blurring the lines between consent and non-consent - and some fans going so far as to say they'll be boycotting the rest of the series in protest.
When the scene was initially discussed, the show's star Aidan Turner – who plays fiery Ross – defended the creative decisions, saying:
"It seems consensual, and it just seems right. He goes to talk. He doesn't go to commit a crime.
"They talk and it seems like there is still this spark between them, this unfinished business emotionally. Certainly, that's how Ross feels. He doesn't force himself upon her."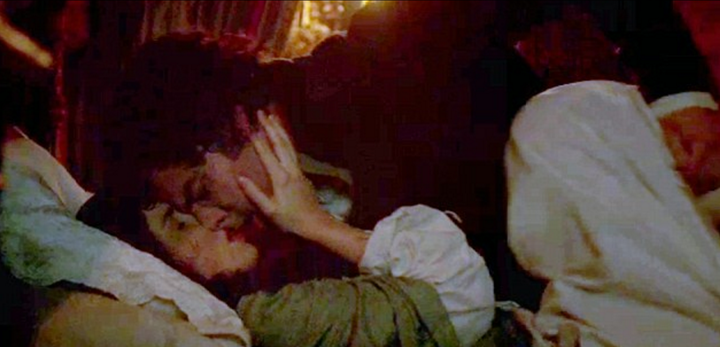 "We have a society where consent is not very well understood and I think the BBC are reflecting that. This is some sort of rape fantasy where the man is overcome by his lusty passions and the woman resists but she really wants him after all. It's a complete rape myth."
She added: "I think it is irresponsible of the BBC to misrepresent a rape in a high-profile programme when consent is so poorly understood."
'Poldark's producer Karen Thrussell said the episode showed a "fiery encounter which concludes with a consensual act".