Daiwon McPherson didn't want to propose to his girlfriend in a conventional way, so he enlisted the help of local police.
The officers helped McPherson convince his partner, Shawna Blackmon, into thinking that he was in possession of a gun.
Police cars surrounded the couple and officers approached with tasers, before Blackmon agreed to collect the "gun" from her partner and hand it over.
Much to everyone's relief, instead of pulling out a weapon, McPherson pulled an engagement ring out of his pocket.
A video of the unusual proposal has been viewed more than 10 million times on Facebook.
Some online have raised concerns that the dramatic prank could have gone horribly wrong, but according to police spokesperson Terrence Perkins, every precaution was taken to make sure the stunt went smoothly.
According to The Guardian, he said all other on-duty officers were made aware of the plan in advance and the tasers weren't loaded.
He added: "At no time was he [McPherson] placed in any danger or anyone on the scene."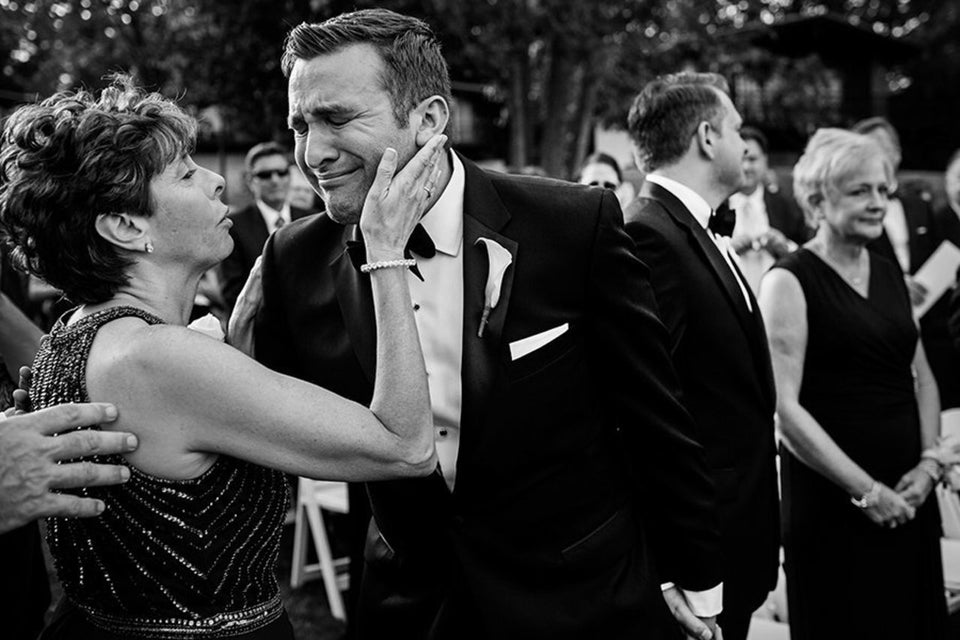 Emotional Grooms At Weddings