To cut a long story short, the poo became trapped between two window panels and she'd tried to retrieve it, however she then became stuck and had to be rescued by firefighters.
After Smyth's story went viral, other people came out of the woodwork and shared their own stories about flinging poo from bathroom windows.
It quickly transpired that Smyth's situation wasn't a one-off. In fact, a few people have had to resort to this drastic measure.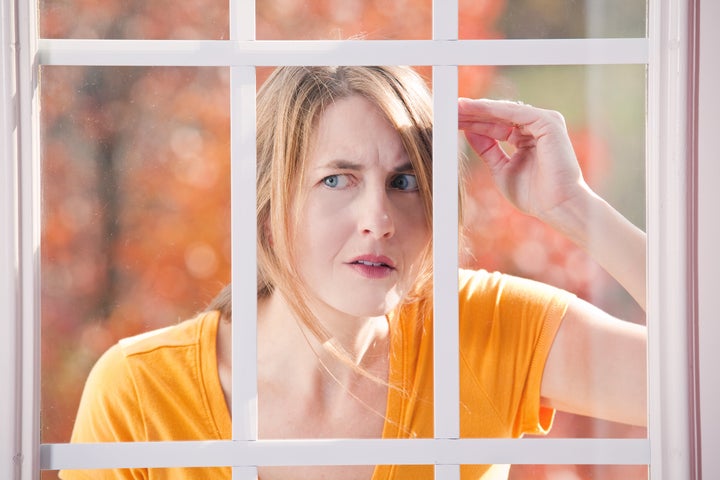 1. The BBQ Bombshell
The flying turd actually interrupted a family barbecue.
"Lad takes new lady to meet the family, she done the deeds and toilet wouldn't flush, retrieved the substance, wrapped in toilet roll and threw it out the window onto a joining field," she recalled.
"Only, it didn't quite land there did it! [It] landed on the conservatory where [a] family [were] having a BBQ."
Burgos-Stopher added that the mother of the family thought a bird had flown into the glass roof. However that couldn't have been further from the truth.
″[The] father retrieved it only to find out the bird wasn't quite so."
2. The 'Dove' In Distress
Commenting on the same post, Lee Anthony Gillard wrote: "OMG this is a very similar story of an ex, apart from the poo was wrapped in toilet paper and thrown out of the window but landed on the porch roof.
"The girl came clean but with total embarrassment when an elderly neighbour knocked the front door to say there was a Dove stuck and in distress on the porch roof."
3. The Buffet Bolt-On
"He threw it out the window and it landed in the middle of the buffet table," she added.
And if you think the poo-related dating stories stop there, you're mighty wrong...
4. The Doorless Disaster
Lee Anthony Gillard commented on a George FM post saying he went on a date with a guy and ate Mexican food, but it didn't sit well.
"I literally [had] diarrhoea all night," he recalled. "The worst part was the only bathroom he had was his ensuite that had no door on it."
5. The Handbag Hideout
She then had to sit through the date knowing full well there was a poo wrapped in tissue literally 10 feet away from the sofa.
If there's one thing we've learned from all this, it's to stop fishing dung out of the toilet and own it. Or, ya know, carry a plunger everywhere you go.