"No matter how busy you are, you'll always find time to get busy."
That's just one of the oh-so-cheesy sells from BangFit, the new sex-based workout created by Pornhub.
The workout takes the form of a game, whereby users complete "sexercise" in order to gain points.
After selecting whether they wish to play with one, two or three players, users will be shown a sex-based fitness class (otherwise known as a porno) that they'll then need to copy in real life.
While mimicking the moves on screen, users will need to wear a BangFit belt in order to track their movements.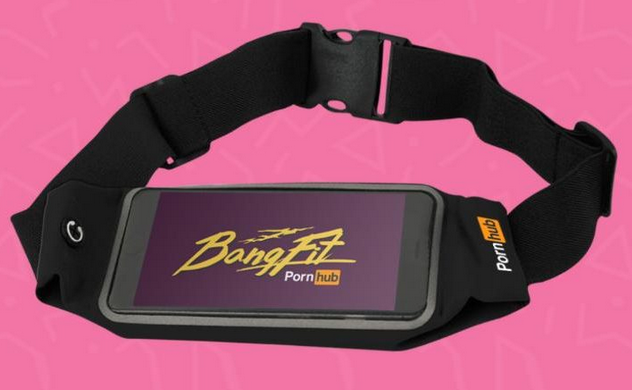 The makers have supposedly created the game to combat our sedentary lifestyles, as some studies have shown regular sex can be beneficial for fitness.
Once their session has "cum" to an end, players will receive a notification to their phone, telling them how many calories they've burned.
As Pornhub's advert says: "You won't be pumping iron, but you'll be pumping none the less."