It's definitely been a long time coming, but Pose is finally about to debut on UK screens.
The show has been critically lauded since it debuted across the pond last year, detailing the goings on in New York's ballroom culture in the late 1980s.
Ahead of its debut on BBC Two, after which it will be available to watch in its entirety on the BBC iPlayer, here's why it's the show you need to get into...
It's the latest addition to R
yan Murphy's TV arsenal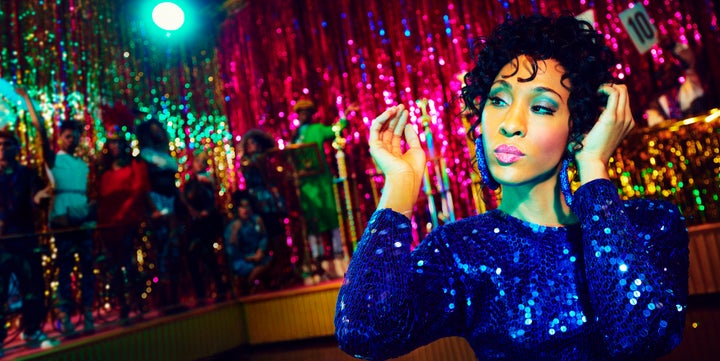 Initially known for his series Nip/Tuck and Glee, Ryan Murphy won a whole new audience when he launched the popular anthology series American Horror Story, renowned for its imaginative premises and recycled cast, which includes stars like Sarah Paulson, Evan Peters, Frances Conroy and Angela Bassett.
A number of these stars have also crossed over into his other anthology shows American Crime Story – which has delved into the OJ Simpson trial and the murder of Gianni Versace – and Feud, the first series of which starred Jessica Lange and Susan Sarandon as Joan Crawford and Bette Davis.
In total, Ryan has been nominated for 28 Emmys, winning six of them, most recently for his work on The Assassination Of Gianni Versace: American Crime Story.
Pose serves as an important lesson in queer history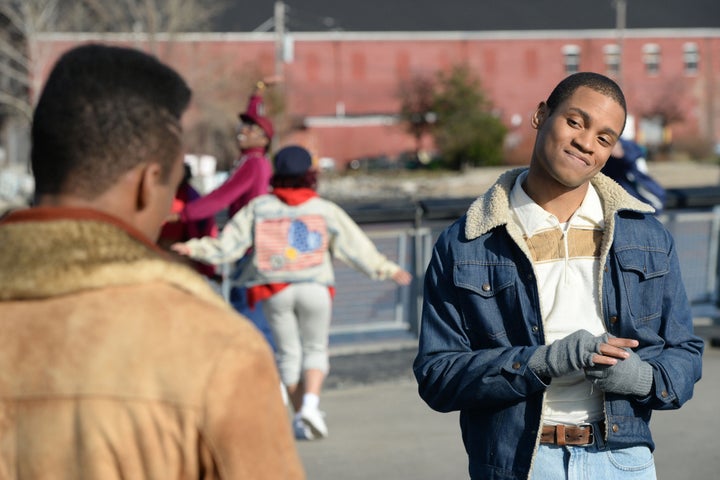 Set against the backdrop of ball culture in 1987, Pose follows the story of Blanca Rodriguez, a trans woman who decides to start her own house to give back to the community when she discovers she is HIV+.
Blanca is one of several trans women who feature in Pose, all of whom are played by actresses who also identify as transgender, with the show boasting the largest number of trans stars ever seen in a cast on a scripted series.
Throughout the series, a number of characters are revealed to either be living with HIV, highlighting the severity of the epidemic and, regrettably, the high number of people from within the LGBTQ+ community who lost their lives during this time.
But it's also a reminder about important issues facing the community today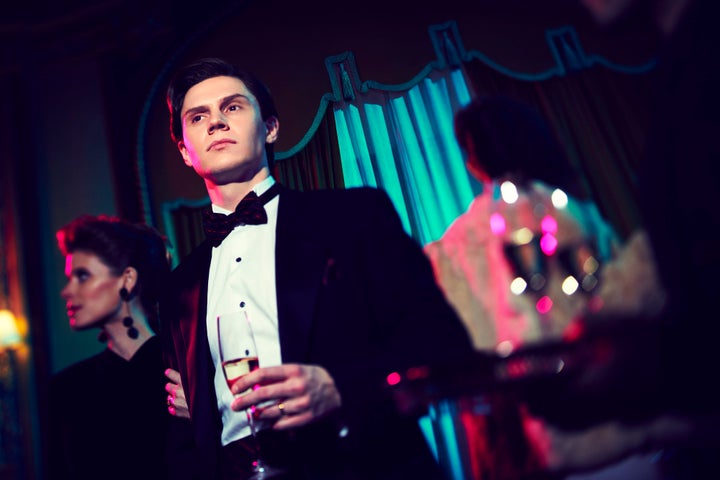 The adage says that if we don't learn from history, we're doomed to repeat it, which is certainly highlighted in certain episodes of Pose.
Early in the series, we see Blanca struggling to be accepted by certain members of the LGBTQ+ community as a transgender woman, a theme which is sadly all too familiar in 2019.
There's also a back story in which American Horror Story's Evan Peters plays a young man who begins working in Wall Street, specifically under Donald Trump. While much of Pose takes on a celebratory tone, the constant references to Trump serve as a reminder of 2019 that there is still a lot to fight for, particularly given the current POTUS' policies regarding immigrants and transgender people.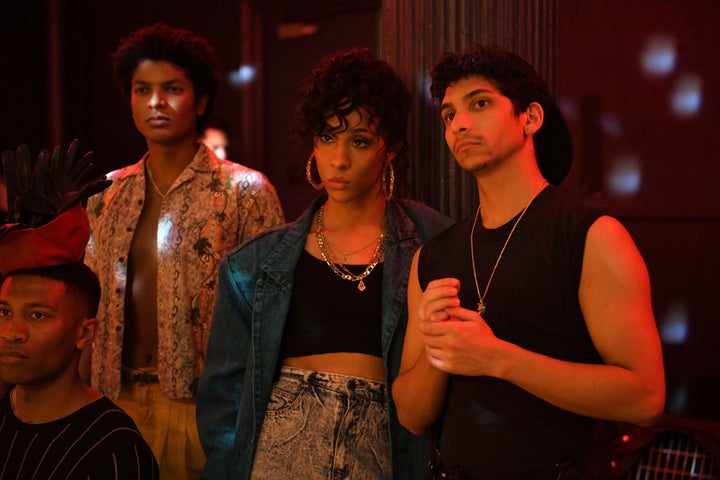 As we mentioned above, the show features the largest ever group of trans actors on a scripted drama series, which leading star Mj Rodriguez has said helped tell the characters' stories more authentically.
Mj's portrayal of the nurturing and hardworking Blanca is one of our favourite things about the show, while Billy Porter (who recently stole the show on the Oscars red carpet) commands attention as the emcee of the ballroom, Pray Tell, showing a softer side as the series goes on.
Dominique Jackson is simply fabulous as house mother Elektra Abundance, as are young House Of Evangelista members Indya Moore and Ryan Jamaal Swain, both of whom are impossible to look away from when they're doing their thing.
Meanwhile you can also look out to appearances from stars like Sandra Bernhard, Bianca Castro (aka. RuPaul's Drag Race star Jiggly Caliente) and James Van Der Beek over the course of the series.
There are a fair few bops along the way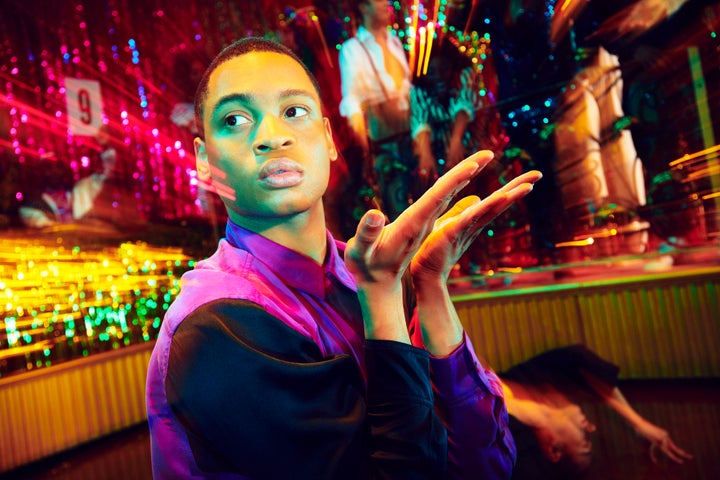 Anyone who watched The Assassination Of Gianni Versace will know that Ryan Murphy can certainly pick 'em when it comes to soundtracking his shows, and as it's rooted firmly in the 1987 ball scene, music plays a big part in Pose.
We don't want to give too much away, but one particular solo dance scene set to Whitney Houston's I Wanna Dance With Somebody gives us chills just thinking about it.
Oh, and the fashion is fantastic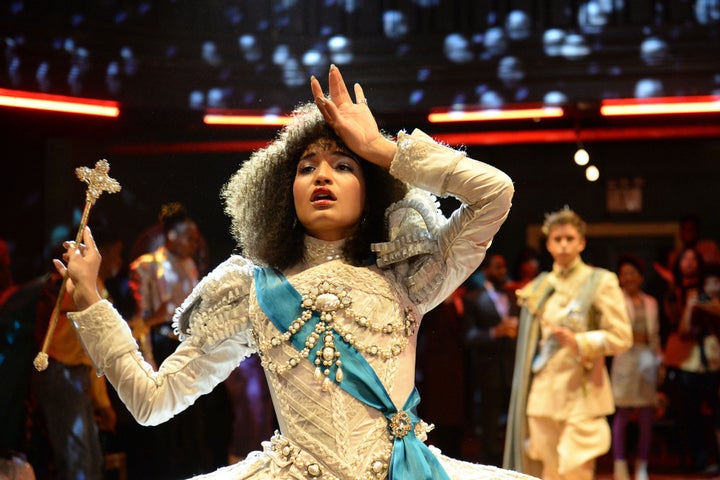 The very first scene of Pose features the House Of Abundance breaking into a department store so they can really serve at the first ball of the series.
Even when the cast aren't decked out in their extravagant finest, the 80s casual-wear makes Pose total eye candy.
The shaaaade of it all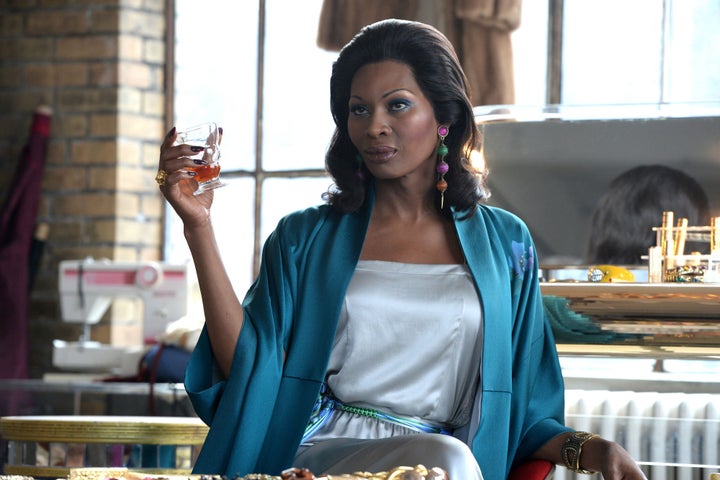 "You think you're on the road to being legends, but you couldn't find your way to the door without me pointing the way.
"You're nothing but bags of rancid, rotting meat. Take a long, last look at this fillet mignon, I doubt we'll be conversing ever again unless I take a sudden interest in dying of boredom".
And this, believe it or not, is the tip of the iceberg. If you're someone who looks forward to the reading challenge each year on Drag Race, then Elektra Abundance's put-downs will definitely appeal to you.
But there's heart in it too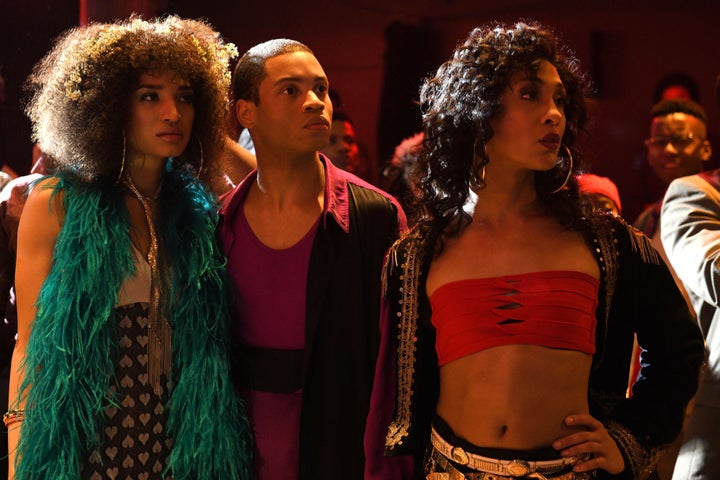 The biggest take-away from Pose, despite the flashy party scenes and endless fabulousity, is that it's actually a show about a community of people, who look out for each other and show support in times of adversity and difficult times.
Again, it serves as an important reminder for solidarity and kindness to one another, particularly within an oppressed group like the LGTBQ+ community, which has obviously come a long way since 1987, but in which people are still fighting for their rights and for their visibility.
Pose launches on BBC Two at 9pm on Thursday 21 March, after which the entire series will be available to watch on the BBC iPlayer. Episodes will then continue to be shown on BBC Two on Thursday nights.