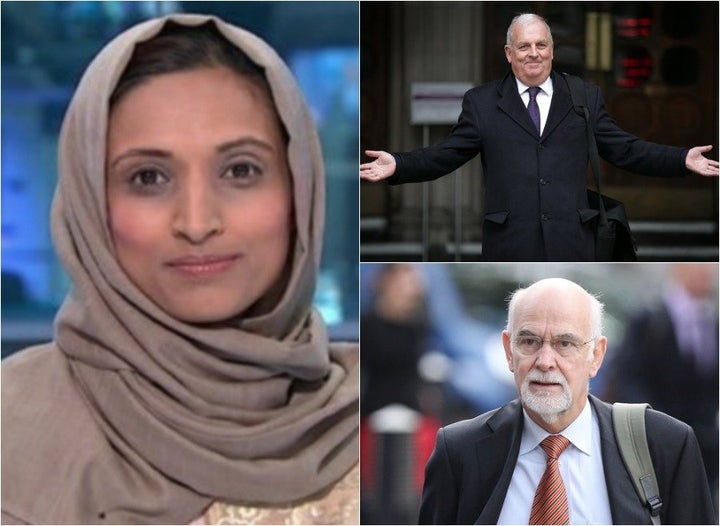 MPs have written to the Press watchdog to raise concerns over its independence after a Sun columnist and board member condemned a Hijab-wearing newsreader.
Trevor Kavanagh, the newspaper's former Political Editor, came to the defence of Kelvin MacKenzie, his "old boss", after the Independent Press Standards Organisation (Ipso) rejected complaints about his column criticising Channel 4 journalist Fatima Manji.
In a column in July, MacKenzie - a former Sun editor - branded Islam a "violent religion" and attacked Manji for wearing a hijab while reporting on the Nice terror attack. It attracted more than 1,900 complaints.
On Monday, Kavanagh wrote that Manji had "made a fool of herself" since wearing a Hijab was a "provocative gesture". "She knew precisely what she was doing," he concluded.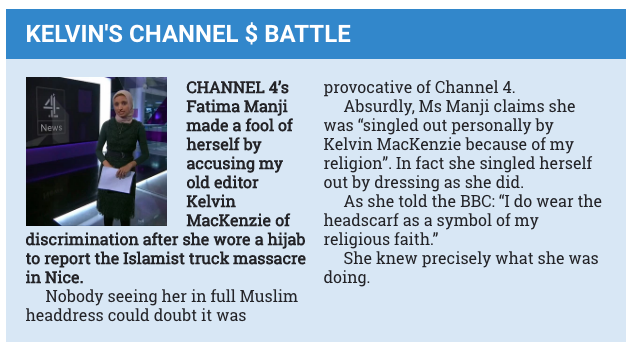 Now a cross-party group of MPs and peers has written to Ipso to express "great concern" that Kavanagh made the comments while also sitting on the regulator's board.
In a letter to Ipso, they write:
"We are very concerned that Mr. Trevor Kavanagh has publicly attacked a complainant, which could deter future complainants, and that he continues to sit on the board of IPSO."
Ipso has said that while Kavanagh sits on its board he is not a member of the Complaints Committee which passes judgements. An IPSO spokesman said:
"Trevor Kavanagh is not a member of our Complaints Committee and has no involvement in any rulings made by IPSO. The views expressed by Mr Kavanagh in his column following the IPSO ruling on Manji v The Sun were made in a personal capacity and do not represent the view of IPSO".
Manji has warned Muslim and other minority groups in Britain are now "open to attack" after the ruling.
Responding to Ipso's decision on Thursday, Manji revealed she had been contacted by staff at The Sun and News UK - the paper's parent company - who were "embarrassed" and "ashamed" by what had happened.
"I was contacted privately by individuals who work at The Sun and at News UK to say they were embarrassed and ashamed that Kelvin MacKenzie was allow to peddle such hatred," she told the BBC's Today programme.
"But they had to do it in private, because while the Sun talks about freedom of speech I don't think it would be very happy to extend that privilege to its journalists who might want to publicly criticise its position in this scandal.
"In a civilised society, we accept that freedom of speech has limits and you cannot just use your powerful platform to publicly attack someone and effectively incite hatred against them and smear them as a terrorist sympathiser, which is what Kelvin MacKenzie did.
"I do wear the headscarf as a symbol of my religious faith and it in no way affects my reporting."
She added it had been "upsetting" to open the Sun and find a large picture of herself printed next to the headline "Muslim terror attack".
"It was upsetting enough to find myself the latest victim to Kelvin Mackenzie's tirade.
"But now to know that has been given the green light by the press regulator and that effectively it is open season on minorities, and Muslims in particular, is frightening."
Related