Next time you head out for a bite to eat on your lunch break, you might want to pop into Pret for the fanciest lunch ever: a lobster roll.
Pret A Manger announced the launch of the limited-edition lobster roll across 123 shops in the UK, which will be available from 12 June for just £5.99.
The roll will be filled with sustainably-sourced Maine Lobster, lemon chilli mayo, crispy lettuce and cucumber – all finished with a sprinkling of spring onion.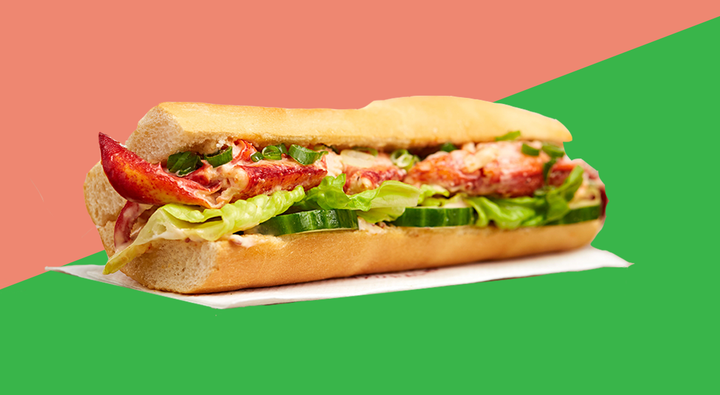 For the "best flavour possible", Pret has chosen to sandwich the filling in its white baguette, which is baked freshly in shops throughout the day.
"We wanted to add something to our menu that means even if our customers can't get outside and enjoy the sunshine, they can still enjoy a taste of summer at their desks," said Pret's head of food development, Hannah Dolan.
"We've spent hours developing the recipe, and tasting the product, to ensure we can deliver a delicious Maine Lobster Roll to customers here in the UK."
The launch comes after the roll became a summer favourite in Pret's US shops last year. And we're all over it.