Prince George may only be five years old but he's already helping out his parents (and their staff) with household chores.
Whenever the Cambridges get a Waitrose delivery, he's on hand to take in the shopping, a source told the Sun.
"It is rare for anyone to ever offer to carry deliveries inside," they said. "So the Waitrose delivery staff were surprised and delighted to be greeted regularly by Prince William and Prince George.
"George is always particularly helpful and is the one who asks each time what he can carry for them. He is a very inquisitive child."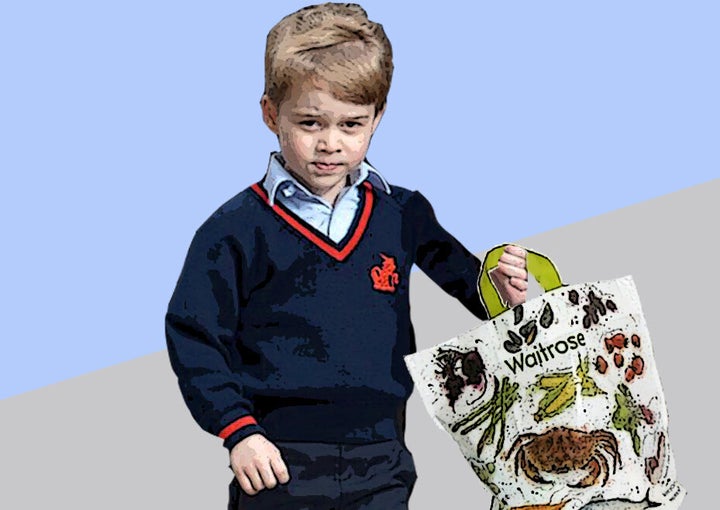 George is given the lighter bags so he feels he's doing his part, they added.
"It shows how down-to-earth William is and that he wants his son to grow up being polite and helpful to others," the source said.
This small insight into royal life is helping cement George's reputation as all-round dream child.
His enthusiastic reply was: "20!"