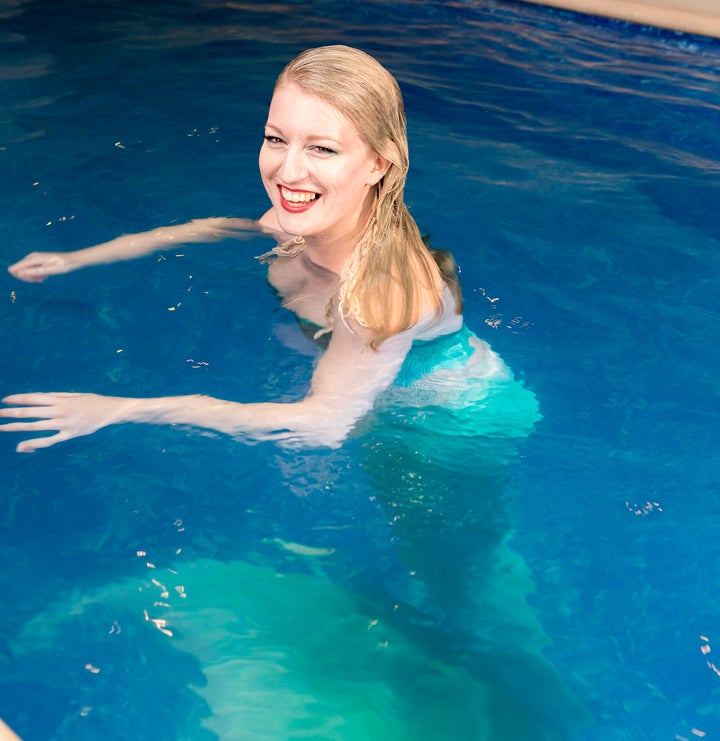 While most of us never get to be the pirates, princesses, cowboys or ninjas we dreamed of becoming, Grace Page, 27, has realised her childhood ambition to become a real-life mermaid – with the aid of a £2,200 made-to-measure silicone tailed costume.
A devoted fan of the classic Disney film The Little Mermaid since she was a child, today Grace is booked for children's parties (imagine – a real life mermaid swimming alongside your awe-struck kids!), corporate events and as an underwater model for film, TV and advertising. She even runs her own mermaid school, teaching wannabe mermaids and mermen how to wiggle-swim in the heavy tails and hold their breath underwater.
Grace, who comes from land-locked Woking, has an open-water free-diving qualification and can swim underwater for up to four minutes.
She won the first Miss Mermaid UK pageant in 2016, going on to represent her country in the Egypt finals, where contestants show off their free diving skills and reveal their dedication to marine conservation.
When Mermaid Grace first turned her attention from hosting and organising children's princess parties to making a splash as a mermaid in 2014, there was 'just a handful of people in the UK mermaid community' but now she's riding the crest of the wave in interest with her own Hire A Mermaid agency.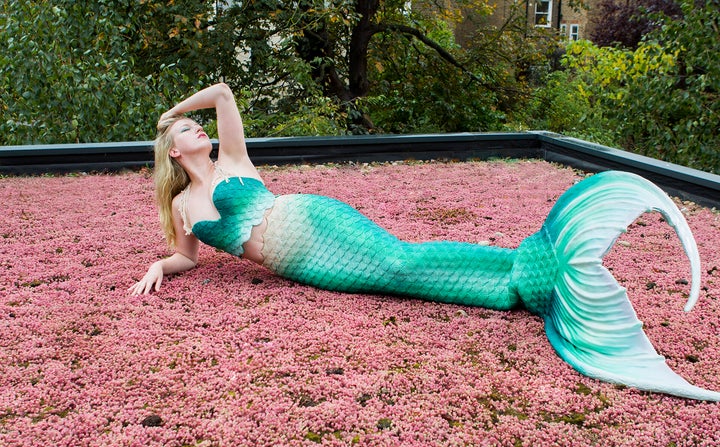 Professional mermaid Grace is a Tik Tok influencer with an impressive 1.1 million following. A video of her blowing underwater bubbles at her 'bestie', a surprised stingray, has clocked up a staggering 728,000 views, while another film of her touching fingers through the aquarium glass with a rapt child has won over 1 million views.
So kids, sometimes those childhood fantasies do become reality.