Professor Green has hit out at media speculation about his love life, following months of speculation following his divorce from Millie Mackintosh earlier this year.
The 33-year-old, whose real name is Stephen Manderson, was commenting on celebrity news that persists in linking him romantically with the women in his life.
The rapper explained the simple way he deals with such gossip is "by not paying any attention to it".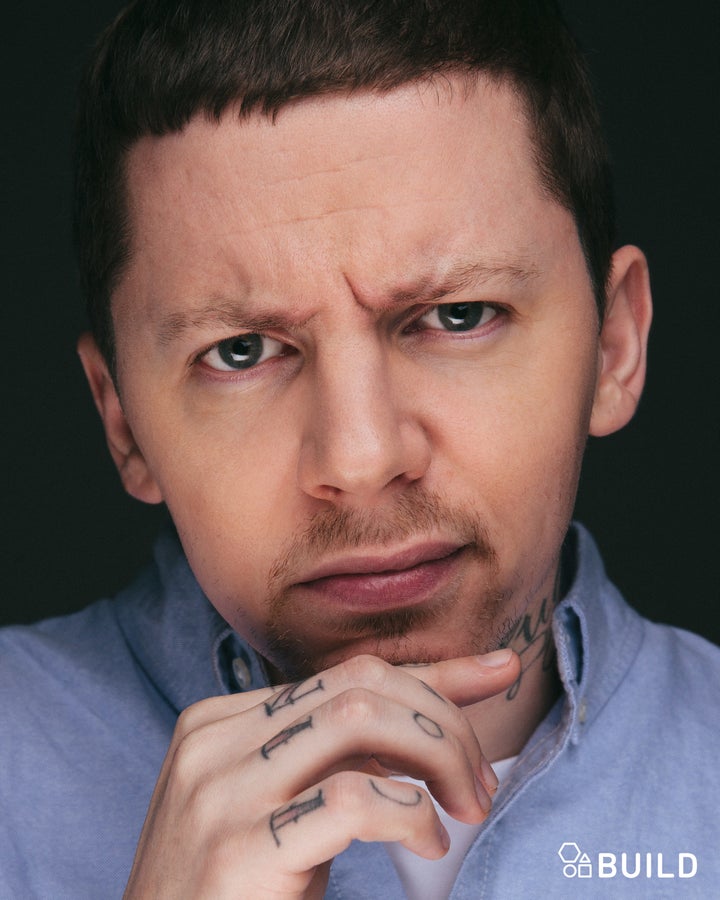 "It's so funny," he told AOL Build Series London on Wednesday. "It's 2016. Am I not allowed to a have female friend that I don't sleep with? Is that not a little bit sexist?"
"To suggest that any girl I'm pictured with is having sex with me - I think that there's something wrong in that anyway," he added.
"I do have a lot of female friends, they're all gorgeous in their own way but
it doesn't mean that I'm with every single [one]."
He joked: "God, can you imagine? That would be one hell of a juggling act."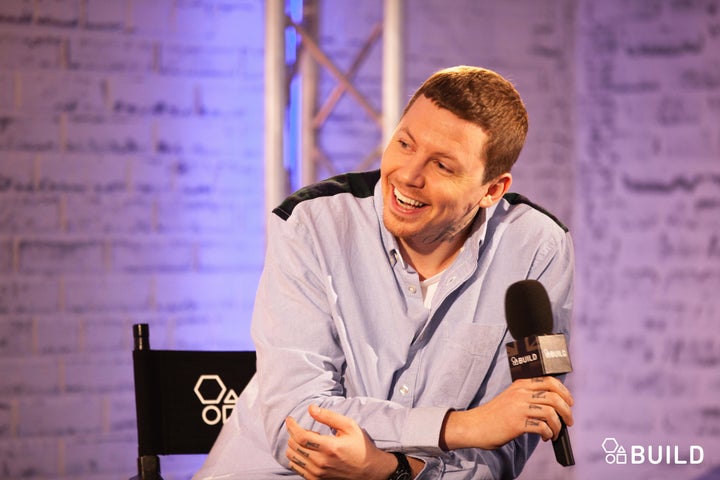 Manderson, who was promoting the release of his new single 'One Eye On The Door', spoke about his two-year break from music. In that time he focussed on making documentaries, co-hosting Lip Sync Battle UK with Mel B and, of course, raising awareness of male mental health and suicide.
In 2008, Manderson's father took his own life. Although his father was absent for most of his life, the pain is still very raw today.
His 2012 single 'Read All About It' with Emeli Sande explored his father's suicide and was very much the catalyst for his work in men's mental health.
Last year Manderson released a widely-celebrated BBC 3 documentary 'Suicide And Me', during which he explored his father's suicide.
"It was meant to be a broad take on male suicide and it kind of progressed into being just my story, which I wasn't really very comfortable with in the beginning," he revealed. "I was scared of people seeing me at my most vulnerable."
He soon realised that this aversion to showing vulnerability is the "biggest part of the problem".
But Manderson believes that masculinity needs a rebrand, and part of that is embracing all range of emotions including vulnerability.
He is now a patron of CALM, the male suicide prevention charity, and committed to raising awareness at every opportunity. His work earned him a special 'Making a Difference' award at the 2016 Mind Charity Media Awards.
"I do talk about it because the more we talk the more people realise, a lot of mental health conditions, they're quite insular. People become quite isolated. And it's that isolation that really makes it so difficult to help people because if you don't know something is wrong, how can you help?"
For him, music is a space for men to explore their emotions when usually they might struggle to talk about their feelings.
Manderson has spoken out about his own experience of depression and anxiety in the past. And, for him, music is a space for men to explore their emotions when usually they might struggle to talk about their feelings.
"My favourite music is the honest stuff," he said. "That page that I write my lyrics on is often a mirror."
For that reason, Manderson is visibly extremely excited to return to music.
"I'm not flirting with the idea of coming back. There's gonna be a constant stream of music and I guess I'm back to polarise people again, I'm gonna be around so people are gonna have to figure out whether or not they like me."
While he will continue to work on a broad range of work in 2017 - he has announced two new documentaries The Truth About Weed and Living In Poverty, as well as a second series of Lip Sync Battle UK - music is his first love.
"I wish I'd kept releasing music," he said. "From now on, I always want to make sure there's music to balance everything out.