From wasps nests to detox pearls, there's a plethora of (unnecessary) products out there designed to be put in and around your vagina.
The latest product raising eyebrows is Passion Dust, a glitter capsule designed to be inserted into the vagina before sex to add extra pizzazz.
Gynaecologists from both the UK and abroad have warned against using such products, saying they could lead to "itching, soreness and infections".
But the makers of the product, Pretty Woman Inc., claim it is safe to use.
According to the Pretty Woman Inc. website, Passion Dust is "a sparkalized capsule that is inserted into the vagina at least one hour prior to having sexual intercourse".
"As the capsule becomes increasingly warmed and moistened by the natural vaginal fluids it will begin to dissolve releasing the sparkling, candy flavoured passion dust inside of the capsule," it explains.
If you're wondering who would ever use a vaginal glitter capsule, the website says it's currently out of stock after an influx of orders.
Dr Jen Gunter, a physician from Canada, was among the first to tell women: "Don't glitter bomb your vagina."
She warned that "the goo might damage the good vaginal bacteria leading to infections as well as in increased risk of STI", before adding "just because something is safe for your lips, for example glitter lip gloss, doesn't mean it is safe for the vagina".
She also condemned the product for suggesting that "a vagina au naturel just isn't enough".
"I hate, hate, hate the messaging behind this (and all other vaginal 'enhancement' products). Why do we have to shame women inside and out?" she said.
"Not only are you opening your vagina to itching, soreness and lots of nasty infections but you're also changing the PH balance inside," she told HuffPost UK.
"The vagina is a very delicate place and only a requires a little soap and water to keep it at its best.
"If you are worried then do watch out for symptoms such as prolonged soreness, unusual discharge or a foul smell as these can all indicate the vagina isn't a happy place. If so, it's best to get checked out."
She added that it's quite easy to disturb the PH balance in the vagina just from using bath bombs, let alone a product that's inserted internally.
"Always use as little product down there as possible and definitely don't go inserting anything that's not been previously tested as it is incredibly easy to pick up an infection. Your vagina won't look so magical then," she said.
However, the makers of Passion Dust claim that the product "is safe" for most consumers.
"The small particles of glitter could trigger an attack for people who suffer from asthma if ingested during oral sex. We use cosmetic grade glitters and gem powders made of special non-toxic material, even if ingested in small quantities," a disclaimer on the site reads.
"It's coloured with pigment rather than dye and is much finer than regular craft glitter and the individual particles are rounded rather than hexagonal. Other glitters are made of metals, PVC, PET and other hard plastics which would almost certainly cause injury and would clearly not be suitable for such a use as this. The vaginal fluid is a natural coating for the sparkles so there is no worry of sharp edges to the woman's vaginal walls or her partner's external skin."
The website claims there are "more harmful glitters, chemicals and additives in the lip gloss you wear or the highlighter on your face or eyeshadow than what is in this product".
"Scientifically, you have already inhaled or ingested more hazardous 'glitter' and chemicals than what is in our capsules," it says.
"You have not gotten sick from those chemicals in your body because the amount that you have ingested is so small that it would take an extremely significant amount to cause you any bodily harm which is why these glitters are deemed FDA approved."
HuffPost UK has contacted Pretty Woman Inc. for further comment in relation to the health warnings and is awaiting response.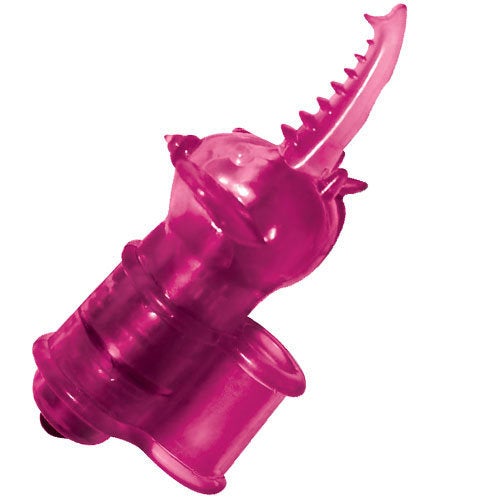 9 Sex Toys That'll Give You Nightmares