In a global first, Qantas has announced that passengers will finally be able to fly direct from London to Perth, Australia, starting in March 2018.
In a journey that once involved nine stops and took four days (in 1947 when the Qantas Kangaroo Route was first launched) the proposed 17-hour trip is a huge step forward for international travel. And it has only been made possible by the technological advances of the Boeing 787-9 Dreamliner.
So here are five reasons why the plane is a technological feat.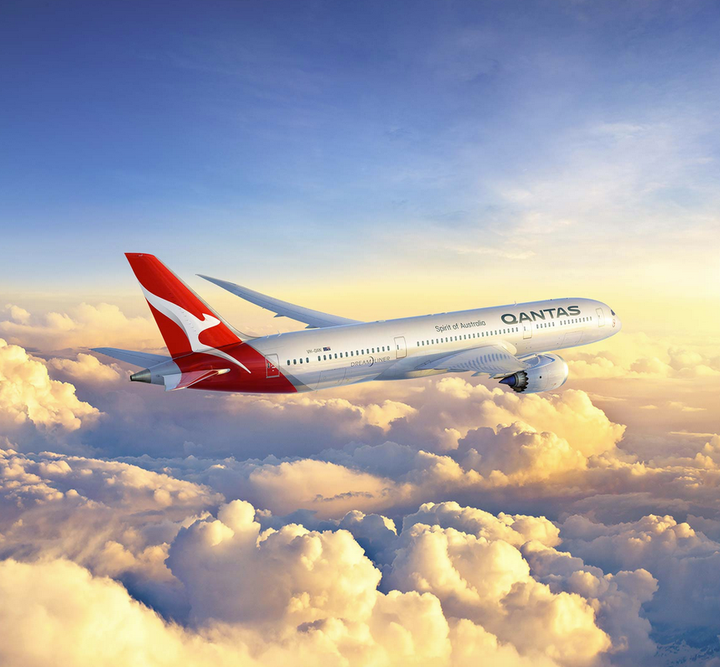 1. They have designed the plane to 'reduce jetlag'.
If the thought of a 17-hour flight fills you with fears of jetlag horror, then you'll be pleased to know that the Dreamliner has been designed specifically to reduce the effects of several different time zones.
The air quality in the cabin has been improved, the noise from outside has been reduced, and the windows have an electronic dimming feature, allowing the amount of light passing through the window to be controlled by each passenger, without pulling down a blind.
So you can still see the outside world, but catch some shut-eye too. Dreamy.
2. The plane suffers from reduced turbulence.
For nervous flyers, the prospect of boarding one of the world's longest commercial passenger flights - if it launched tomorrow it would be longest at 9,010 miles, but a flight from Doha to Auckland, and another from Singapore to New York are being reinstated before 2018 - doesn't sound too thrilling.
But smart technology has been used to reduce the effects of turbulence, and drag on the plane, so passengers have an all-round better experience, whatever the weather.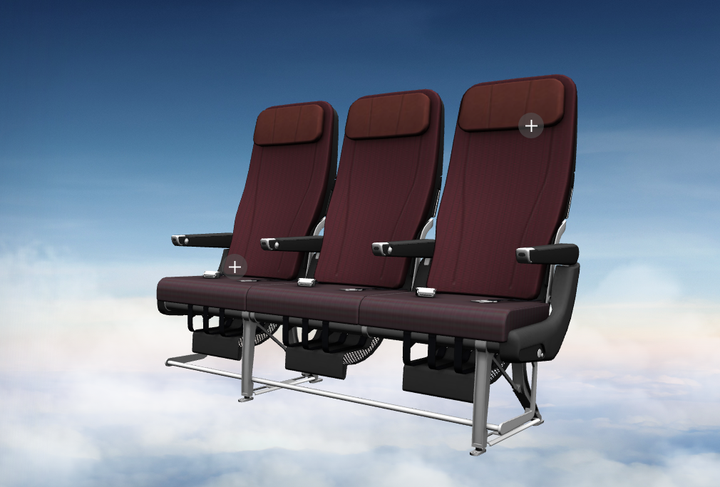 3. You can see more of the world.
Is there anything more annoying than trying to get that perfect 'sunset-in-the-clouds' Instagram when you have a tiny window and someone's seat obscuring half your view?
Well on the Dreamliner, the windows are 65% larger than comparable aircraft windows, meaning no more substandard snaps.
4. It is fuel efficient.
For anyone who is environmentally conscious, the idea of a non-stop flight from Europe to Western Australia doesn't sound like a particularly good idea.
But according to the air operator, the Boeing 787-9 Dreamliner is actually 25% more efficient in terms of fuel per seat.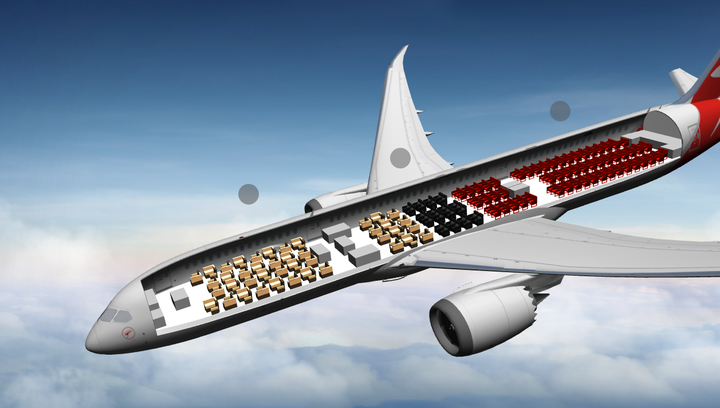 5. You get more leg room.
At 68 metres long, the plane's body is 16 feet longer than its rivals, but seats only 236 passengers, meaning you get more personal space.
Qantas have made a point of working to enhance the comfort of passengers on this extra-long journey, CEO Alan Joyce said: "When we designed the interior, we wanted to make sure passengers would be comfortable on the extended missions the aircraft was capable of."
So not only have they given over roughly half of the cabin to premium economy and business seat, but even those flying in the cheapest seats will be awarded with an extra inch of room.
Popular in the Community