Radiohead have proved that sometimes the most intriguing thing to say is nothing at all, after getting everyone talking by practically removing themselves from the Internet completely.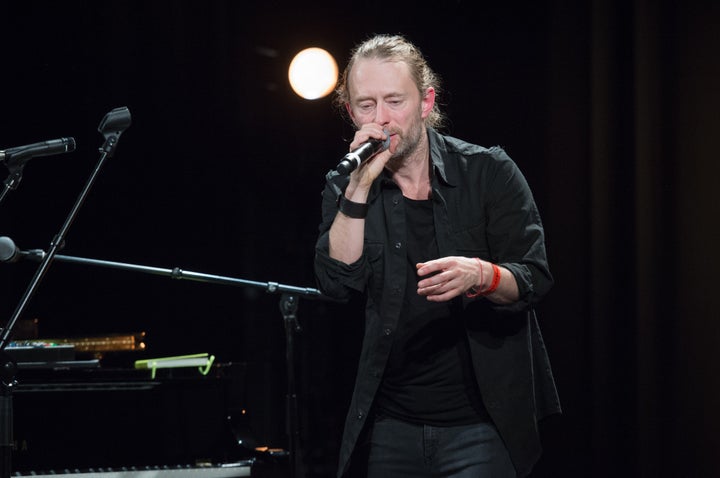 The removal of Radiohead's web presence has sparked speculation that this could be the group's way of revealing their ninth album is on the way, particularly as it coincides with fans receiving a mysterious postcard in the mail, bearing the message: "Sing a song of sixpence that goes, 'Burn The Witch."
Radiohead are currently slated to perform a string of live shows in venues around Europe, including a handful of sold-out nights at the Roundhouse in London later this month, so it seems as good a time as any for the band to unveil an album.
And let's face it, they've never been ones to debut a new release in a traditional fashion, with 2011's 'King Of Limbs' going on sale just days after being announced (unheard of, in those pre-'BEYONCÉ' days). Four years earlier, they invited fans to pay whatever amount they felt necessary to purchase their seventh album, 'In Rainbows'.
Over Christmas, lead singer Thom Yorke unveiled a new track, 'Spectre', for free, revealing he'd written it with the intention of it being used as the theme song for the 'James Bond' film of the same name.