Raw milk has made headlines after it emerged that 65 people had fallen ill in Cumbria, possibly due to drinking an unpasteurised milk product from a local farm.
Sales of the product called 'From Moo To You' - sold by the Low Sizergh Barn Farm in Kendal - have been suspended while the local council and Food Standards Agency (FSA) investigates what happened.
South Lakeland District Council (SLDC) confirmed that 12 customers fell ill with campylobacter bacteria last month. Meanwhile there were 53 suspected cases recorded in December.
In light of recent events, we've looked at the supposed health benefits of raw milk, as well as concerns raised around its safety.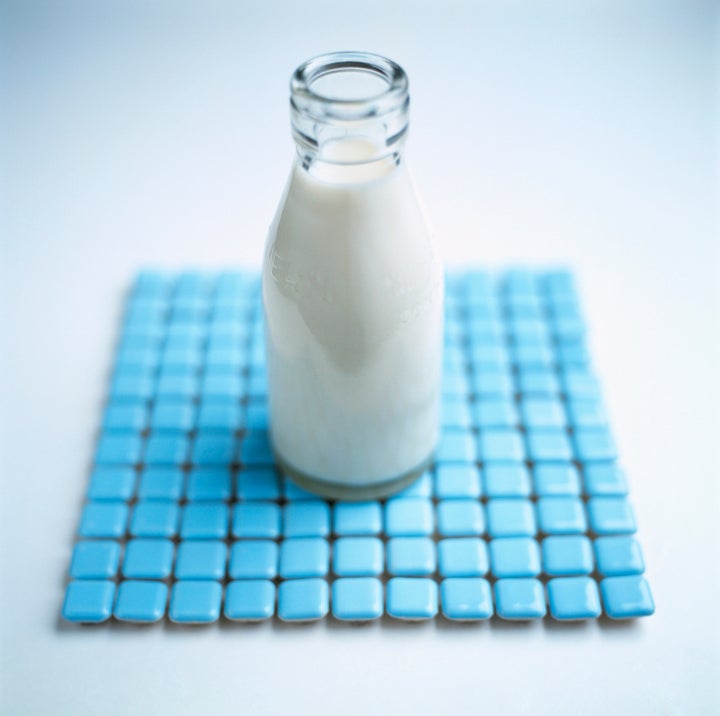 What Is It?
Raw milk is milk from cows, sheep or goats that has not been pasteurised.
Pasteurising or heat-treating milk helps to remove any dangerous bacteria that may be present.
However in raw milk, potentially harmful bacteria that may be lurking - such as Salmonella, E. coli and Listeria - may remain, which can prove dangerous.
According to the FSA, relatively few people buy and drink raw milk. The number of registered raw cows' milk producers in England, Wales and Northern Ireland has fallen from around 570 in 1997 to around 100 in 2016.
Additionally, raw cows' milk represents only a very small fraction of total milk consumption - around 0.01%.
Health Benefits
There is limited scientific evidence surrounding the health benefits of raw milk.
A study of 8,000 children in 2011 discovered that those who drank raw milk were 41% less likely to develop asthma than those who didn't. They were also half as likely to develop hay fever than those who drank pasteurised milk.
She explains that raw milk is full of both fat and water-soluble vitamins, a wide range of minerals and trace elements, all eight essential amino acids, more than 60 enzymes (which aid digestion), and CLA, a slightly altered form of linoleic acid which is an omega-6 fatty acid important to human health.
It is believed that when milk is heated, some of these health-promoting components are destroyed.
Safety Concerns
Last year, the FSA told The Telegraph that there had not been a single reported illness associated with drinking raw milk in the UK since 2002.
But there are still risks attached to drinking it.
"It should carry a warning saying it has not been pasteurised and that it may contain harmful bacteria."
Experts from the NHS say any form of unpasteurised milk "can be harmful" because it may contain bacteria that can cause food poisoning, resulting in severe diarrhoea and vomiting.
"If you choose unpasteurised milk or cream, make sure they are kept properly refrigerated because they go off quickly," it advises.
"Some other dairy products are made with unpasteurised milk, including some cheeses. For example, some makers of camembert, brie and goat's cheese may use unpasteurised milk, so check the label."
The FSA states that consumption of raw milk is "generally acceptable where appropriate hygiene controls are applied".