Three people have died and another three have been seriously injured after multiple stabbings in Reading town centre.
A 25-year-old man from Reading was arrested at the scene on suspicion of murder and is currently in custody.
Here is what we know so far about the incident.
The attack
The attack took place at around 7pm on Saturday night in Forbury Gardens in Reading's town centre.
Three people have died and another three are seriously injured.
South Central Ambulance Service said five ambulance crews and two air ambulance services were among the resources sent to treat the casualties.
One of the patients admitted to hospital has been discharged, while another remains in a stable condition under observation at Royal Berkshire Hospital, a spokesperson said.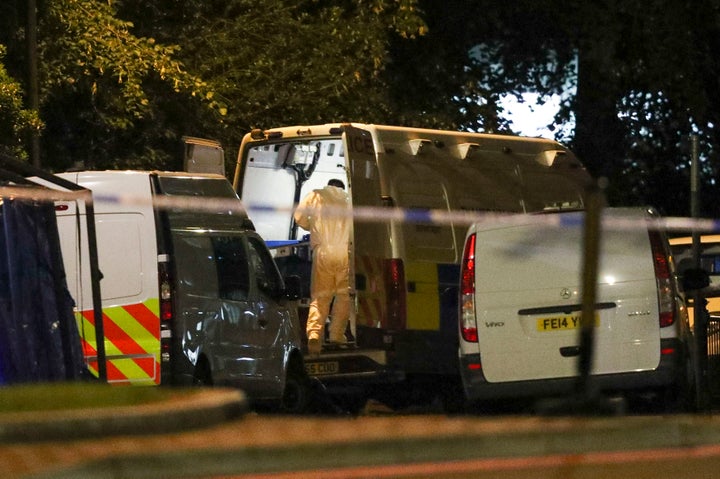 Lawrence Wort, 20, who said he was around 10 metres from the attack, said the attacker "shouted unintelligible words" before attacking multiple groups of people.
He told PA: "The park was pretty full, a lot of people sat around drinking with friends, when one lone person walked through, suddenly shouted some unintelligible words and went around a large group of around 10, trying to stab them.
"He stabbed three of them, severely in the neck, and under the arms, and then turned and started running towards me, and we turned and started running.
"When he realised that he couldn't catch us, he tried to stab another group sat down, he got one person in the back of the neck and then when he realised everyone was starting to run, he ran out the park."
The victims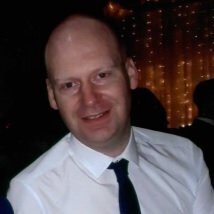 Teacher James Furlong has been named locally as one of the three victims of the terror attack.
Furlong was head of history, government and politics at The Holt School in Wokingham, and died during the incident, which took place at 7pm on Saturday in Forbury Gardens, in the town centre.
Co-headteachers Anne Kennedy and Katie Pearce paid tribute to their colleague, and described him as a "kind and gentle man" who had a "real sense of duty and cared for each and every one of our students".
In a statement, they said: "He truly inspired everyone he taught through his passion for his subject and his dedication. He was determined that our students would develop a critical awareness of global issues and in doing so become active citizens and have a voice.
"As a Holt community, we all now need to absorb this sad news. Counsellors will be available for students and staff.
"Words cannot describe our shock and sadness at this time. Our thoughts are with his mum, dad, brother and family, and his friends and colleagues.
"He was a cherished colleague and he will be sadly missed."
Lessons for tomorrow have been cancelled for all year groups, and counsellors will be onsite for students wishing to come to school and talk.
The other two victims' identities have yet to be revealed.
The suspect
Police said a 25-year-old man from Reading was arrested at the scene on suspicion of murder and is currently in custody.
On Sunday he was re-arrested under Section 41 of the Terrorism Act 2000, Counter Terrorism Policing South East (CTPSE) said.
The suspect's name and nationality have not yet been confirmed.
Detective Chief Superintendent Kath Barnes, head of CTPSE, said: "The investigation continues to move at a fast pace."
She added: "Our thoughts and prayers continue to be with the families who will be mourning loved ones after this horrific act, and to all those who have been affected by it. We continue to work with the coroner to formally identify those who have died and to inform and support their relatives."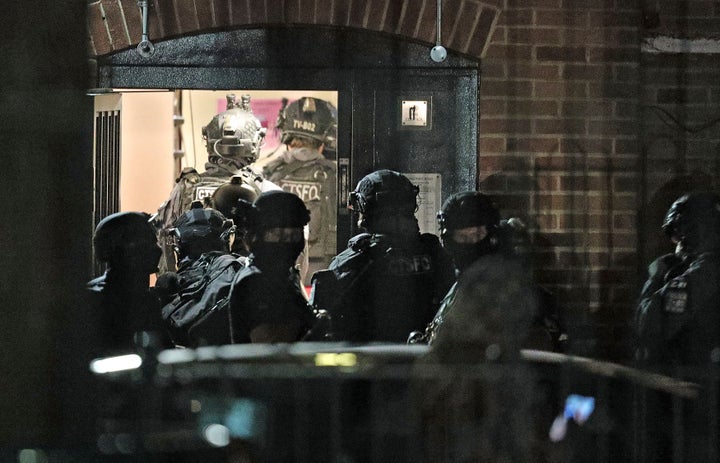 The motive
The incident is now being treated as terror-related and counter-terror police would now be taking over the investigation. Thames Valley Police have said.
A statement issued on the Thames Valley Police website said: "Counter Terrorism Policing can now confirm that the stabbing incident that happened in Reading last night (20/6), has now been declared a terrorist incident.
"Officers from Counter Terrorism Policing South East (CTPSE) have been working closely with Thames Valley Police's Major Crime Department throughout the night.
"Deputy Assistant Commissioner Dean Haydon, Senior National Coordinator for the Counter Terrorism Policing network, has this morning declared the incident a terrorist incident, and CTPSE will be taking over the investigation."
The reaction
Boris Johnson has said he is "appalled and sickened" by the attack.
"I'm appalled and sickened that people should lose their lives in this way and our thoughts are very much with the family and the friends of the victims today," he said in an interview in Downing Street.
"I've obviously talked to the chief constable at Thames Valley Police, thanked him and his officers for their bravery in tackling the suspect.
"We now have someone in custody. The police must get on with their job, get to the bottom of exactly what happened, and so it would be difficult really to comment in detail.
"Except to say this, if there are lessons we need to learn about how we handle such cases, how we handle the events leading up to such cases, then we will learn those lessons and we will not hesitate to take action where necessary."
Home secretary Priti Patel called attack "senseless", adding: "My heart, prayers and thoughts are with all of those affected and to the people of Reading who will be deeply shocked and concerned by this terrible incident.
"I am in contact with the police and will ensure they have all the support they need."
Labour leader Sir Keir Starmer said the stabbing was "very concerning".
Police have asked anyone with mobile phone footage of the attack to come forward and people have been urged not to share videos and photos online "out of respect for the victims' families".
They added the incident was not connected to a Black Lives Matter (BLM) protest that took place earlier in the day in the park.