The biggest enemy to a weight-loss plan? The dreaded plateau.
It can be frustrating to work so hard only to hit a major wall. After weeks of progress, suddenly you're seeing the same number reflected on the scale or the same fit in your clothes. What gives?
Truthfully, there are plenty of habits that could be sabotaging your progress -- you just may not recognize them. Below are a few surprising reasons your weight-loss goals are stalling.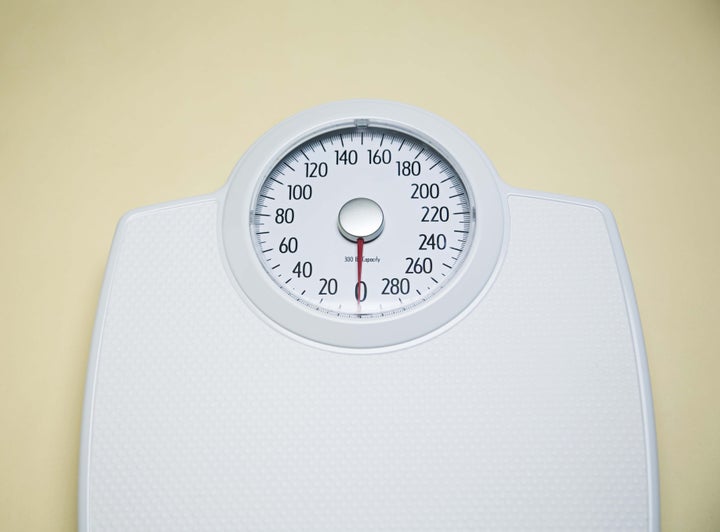 1. You're prioritizing exercise over diet.
Many people believe that they can indulge in a few more scoops of ice cream after an intense gym session -- a method of thinking that does more harm than good. The truth is, healthy bodies are made in the kitchen. Research shows that diet is slightly more important than exercise when it comes to a healthy weight loss transformation, although both are crucial overall.
2. You're not sleeping enough.
3. You're chained to your desk.
4. You have an underlying mental health issue.
Research suggests that mental health conditions like depression can lead to changes in appetite, which can result in weight gain. If you're feeling more than just a general sadness and it's a feeling that persists, check in with a medical professional. Other symptoms include a loss of motivation and low energy.
5. You're opting for diet soda.
Diet soda lures you with the promise of being a healthier option, but that's hardly the case. Research shows that calorie-free, artificially-sweetened drinks may actually contribute to weight gain and increase cravings for real sugar. Opt for water instead.
6. You're not eating enough.
7. You're constantly running on the treadmill.
8. You're underestimating how much you eat at restaurants.
9. You're stressed.
10. You're watching your favorite show while you eat dinner.
Sorry, "House of Cards" fans. You may want to pause your marathon when you're eating. People tend to consume more when they're distracted than they would if they were mindfully focusing on their meal, according to Harvard Health. It all comes down to your brain processing what's going on in your body, which it can't do as effectively when you're watching Frank Underwood tear through the White House.