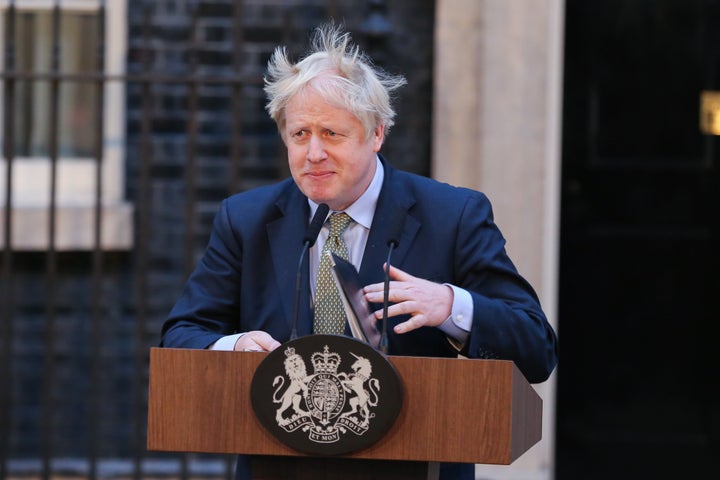 When the so-called "red wall" fell to the Tories, it pitched both Labour and the Conservatives into an identity crisis. Twelve months on, neither has figured out how to politically or economically navigate the post-industrial towns that put Johnson in number 10.
Regional policy is the major flashpoint for these internal conflicts. Voters in these seats, of course, care about similar things as voters elsewhere in the country. One of those things is the vibrancy of the local economy, reflected visibly on their high street, and their hometown's direction of travel. In many of these places that direction has been downward – as in many southern coastal towns, but unlike the traditional Tory shires.
For the Conservatives, the party's ideology and interests continue to hold them back. As a backbencher, Rishi Sunak authored a paper advocating for free-ports, where normal tax and customs rules are suspended to encourage economic activity. The chancellor is quickly learning that more tax breaks and less regulation are not the answer to regional decline. It is magical thinking that has been roundly dismissed by economists.
The Conservatives now make a big show of public spending, but the numbers are small. In his spending review, the Chancellor set aside £4 billion to dish out before the next election. He will find that it takes a lot more cash and a lot more time to make a difference.
The communities they are targeting with this money are especially vulnerable to both the pandemic and a bad Brexit deal; Sunak will find that you can't spruce up a high street when there's only a jobcentre left open.
In 2021 we are likely to see the prime minister charge around the North promising a "green industrial revolution". Northerners have seen this act before. And what of the Northern Powerhouse? It's been superseded by yet another slogan, "levelling up", which leaves voters perplexed at best, patronised at worst. It's typically optimistic. But with big promises he can't keep, Johnson is sewing cynicism, not reaping votes.
If Labour continues to lose to the Conservatives in the "red wall", then they deserve to. With Corbyn gone and Brexit soon done, there are few excuses left. There are only uncomfortable truths.
These constituencies have been turning blue for some time. Talk of heartlands and safe seats breeds a self-defeating mindset: political loyalty should never have been banked.
Labour has a well-documented challenge to find the right politics and policies to start winning these seats, but for them, regional policy is just one piece of the puzzle. While the Tories are enthusiastic but incoherent, Labour's predicament is far worse, because in three manifestos, they have barely tried. Regional policy was just a box to be ticked. In 2019, the mainstay of this wish-list was their version of a "green industrial revolution" targeted at northern regions. It was utopian and unrealistic for an understandably cynical electorate.
Labour's mayors are the exception that prove the rule. Many have mastered the soft power granted them by Whitehall and have led in the interests of the place they represent, not their party.
That's the kind of thing the electorate notices. These mayors have extended their reach across a diverse electorate and united them in common cause: improving everyday life in the places people call home and fighting for their town or city to have a fair shot at success.
They prioritise the economy and the environment, but talk about them in a way that resonates, and then crucially, they deliver on their promises.
There are many political lessons for Labour's national party to learn from their mayors. Ostracised by Corbyn, they must now lead Labour's fightback. The Labour leader has talked about his vision for a federal UK, from 2021, he will need to take a view on what that looks like, before the public decide on theirs.
Next year's mayoral and devolved elections will be a milestone test for both parties.
They are the first indication of whether the Conservative's 2019 coalition of traditional Tories and first time northern voters will stand firm. The risk for the government is that they expose their incoherence and overpromising.
For Labour, the 2021 elections are a chance to show the party is grounded, and focused on improving people's lives in real, tangible ways. If there is a lack of progress after a year under Keir Starmer, questions will be asked.
For 2020, politics-as-usual has been suspended. The stage is set for it to reignite in 2021.
Luke Raikes, Research Director, The Fabian Society