A diner was left seriously cheesed off after ordering a £13 baked Camembert at a restaurant and receiving a £1.15 Asda one still in its packaging.
Emma Daniels chose the sharing starter at Severn Shed in Bristol to eat with her partner. But after tucking into the dish she flipped over the packet and discovered it had seemingly been bought from Asda and was still in its original wrapper.
She took to TripAdvisor and left a two out of five review for the eatery, writing: "When we go out to eat we realise you pay for more than just the ingredients, you pay for atmosphere, staff, cooking etc etc. What I didn't expect was to order a sharing starter of Camembert and to be served Asda's own brand Camembert in the original packaging!
"Even when I cook it at home I cook it in a terracotta dish!"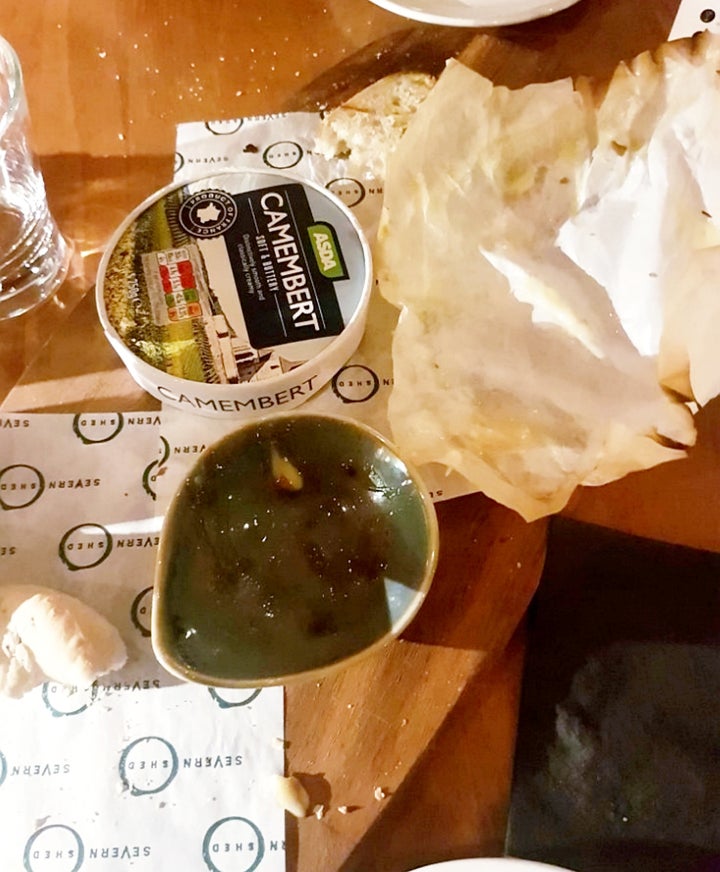 Emma, from Bristol, said the dish arrived on a board with bread, chutney and the cooked cheese sitting upside down inside the Asda wrapper. She said it was "really nice" but when they finished they flipped the lid over and discovered where it was from.
Emma added on her review: "From there my expectations sunk and weren't lifted - the mains were bland and we felt we could have cooked better at home.
"Cocktails were tasty and nicely presented and were the only good thing of our visit. Service charge is added sneakily on your bill so you don't really notice. I certainly didn't and wish I had as the service after our mains were delivered was practically non existent.
"I didn't notice the service charge as I was reeling at being charged £13 for Asda's £1.15 Camembert. Got given a loyalty card at the end - I don't think so."
Severn Shed general manager Ashley Kirwan said he couldn't comment further but was investigating. He added: "I really have to investigate it, it sounds ridiculous. It is something I would have to look into.
"Obviously it is something that I have not heard of before. I have been here a week and for me the business is very new.
"I'm going to look into it and speak to the person. We've got to work out what actually happened. Until then I can't really say much."