Sure you could put your car in your garage, but why do that when you could turn it into a 1980s-style arcade?

Mat Corne, 40, has spent thousands of pounds on dozens of classic video games machines - including Pac Man, Star Wars and Street Fighter II.

He knocked down his old garage to construct the incredible homage to retro 80s arcade games with the permission of wife Anna, 40.

The database developer began collecting arcade games in 2001 and has now amassed an incredible collection worth over £5,000.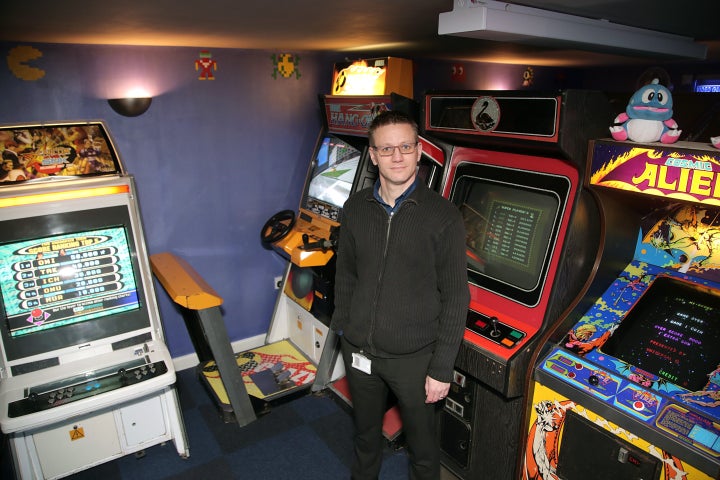 He started with a a MAME (Multiple Arcade Machine Emulator) cabinet - which can emulate up to 3,700 games - which he bought for £60.

Since then, his collection has expanded and his garage houses dozens of retro game machines, which has been dubbed Blue Moose Arcade.

His most expensive machine is a Robocop pinball machine, based on the hit 1987 film, which cost £750.

The oldest is 1979 arcade game called Cosmic Alien.

Mat also owns first-person shooter House of the Dead, alongside Special Criminal Investigation and Crazy Taxi.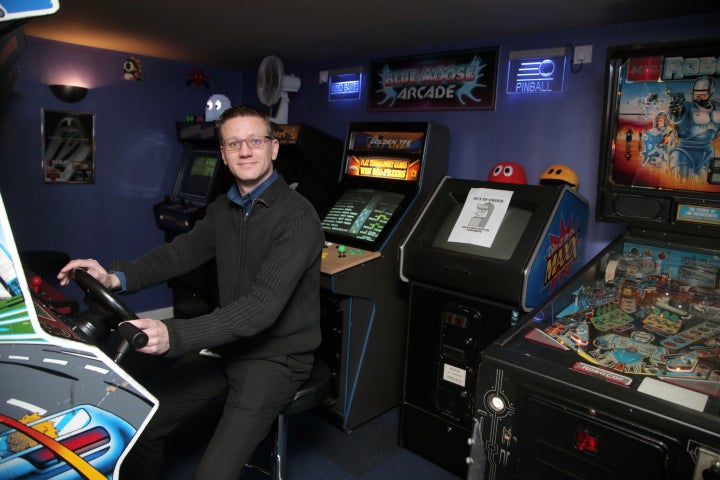 Mat, of Meir Heath, Stoke-on-trent, Staffs., said: "For me it's about recapturing my youth.

"I have lived in Stoke-on-Trent all my life and I used to go to the arcade in Longton and I spent hours in Shipley's arcade in Hanley.

"As you get older it's really nice to revisit some of the things you enjoyed doing when you were a kid.

"When you step in there it's like stepping back in time, we have decorated it in the style of an arcade from the 80s and we play music from the late 80s and early 90s from a ghetto blaster.

"It's great because the arcade - how I remember it - doesn't exist anymore.

"Of course there are amusements but to me they are not the same.

"I have got a lot of friends who are into this kind of thing who are a similar age and grew up in the 80s.

"We have quite a few people coming round to have a go and we have parties and competitions about three times a year.

"It's great to get everyone in there, it's really fun and our friends and family get really competitive because we have a proper scoreboard."

Anna added: It's got a bit out of hand since I first met him, when he just had the MAME cabinet in the dining room."

"It's great. He has put a lot of work into making the games room look right.

"I'm really chuffed for him that it's got some recognition."
Related