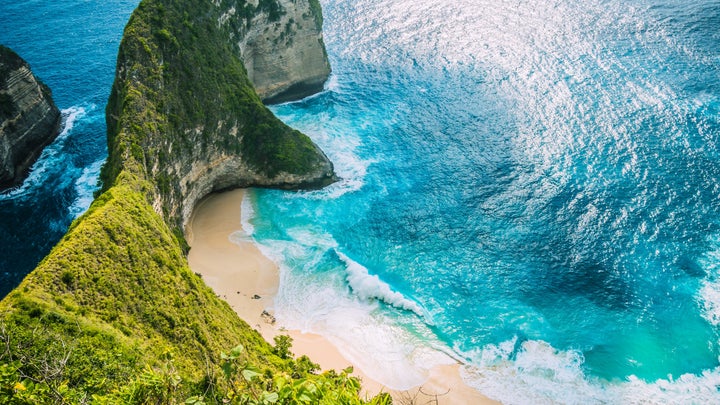 An idyllic spot off the coast of mainland Bali has been named the number one travel destination for backpackers in 2020.
Interest in Nusa Penida, Indonesia, rose by 610% between 2018 and 2019, according to booking data from Hostelworld – with the site predicting it'll be a top pick for backpackers next year.
Located south-east of Bali, Nusa Penida is popular for both passing visits via speedboat and dedicated stays. As the biggest and most remote of the three Nusa islands, Nusa Penida shot to fame thanks to its coastal cliffscape in the shape of a T Rex at Kelingking Secret Point Beach.
For nature lovers, the island also boasts one of the best places in the world to see manta rays, as well as a sanctuary home to the iconic Bali starling.
In second place, with an increase in bookings of 256% year on year, is the city of Surat Thani in southern Thailand. Known for its easy access to both mainland Thailand and its striking islands, it's often a place travellers stay for a short period before moving on to the party favourites.
The destination offers people the opportunity to experience the culture of a real Thai working city, southern street food, derelict beaches and colourful temples.
In third place is Siargao Island, in the Philippines, which was voted the best island in the world by Condé Nast Traveller readers earlier this year.
The tear-drop shaped island has seen a 181% increase in bookings thanks to its white sandy beaches and peaceful forests with a remote, untouched feel of paradise.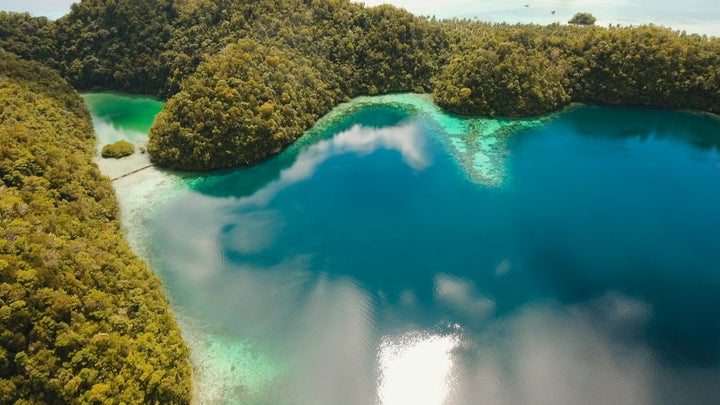 Other travel destinations that have seen their bookings more than double include Ha Giang (118%) and Phong Nha (104%) in Vietnam, as well as Kuta Lombok in Indonesia (107.5%).
The list isn't only filled with far flung destinations. In ninth place is Ibiza in Spain – while much of the island is known for its party scene, there are quieter, more peaceful places like Portinax, Cala Llonga and Puerto San Miguel.
Two destinations in Portugal also feature in the top 20: Faro is 12th and Lagos is 16th. And there's even a UK destination too, for those looking to reduce their carbon footprint – Cornwall came in 19th place.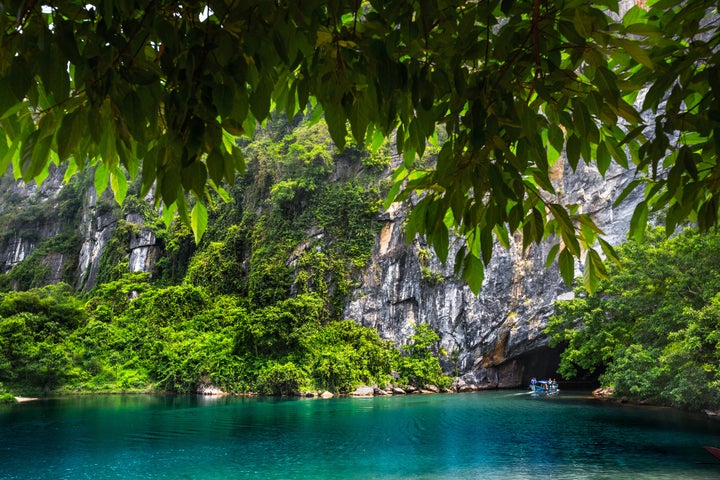 Hostelworld data shows a third of future travellers plan to avoid tourist traps when it comes to their holidays. One in four Brits are actively on the lookout for unique places to travel and stay, where friends and family haven't been before.
Here's the top 20 destinations list:
1. Nusa Penida, Indonesia
3. Siargao Island, Philippines
5. Kuta Lombok, Indonesia
8. Lake Tekapo, New Zealand