For the latest in our WISE WORDS interview series - where stars from a whole range of fields share the important life lessons they've learned along the way - we're posing some of the big questions to SIR RICHARD BRANSON.
Ever since his launch of his first mail order record business back in 1970, Richard Branson has worked tirelessly to build Virgin into one of the most familiar brands in the world. To mark his latest venture, he sat down with HuffPostUK to share the hardest lesson he's had to learn along the way, as well as how he makes it look effortless. The answer? Happiness, apparently...
What do you do to switch off from the world?
When I need to relax, one of my favourite things to do is take a bath. Take time out, recharge and think. Some of the best ideas are thought up while you're relaxing.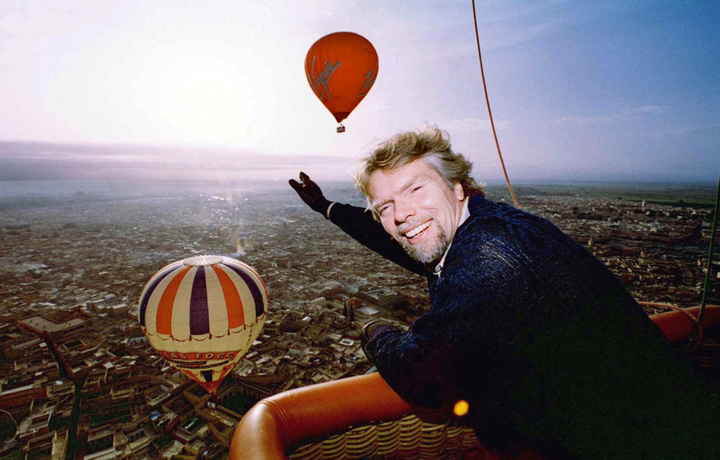 How do you deal with negativity?
There will always be people around you who say you cannot do something. Thankfully there will also be people who will see potential in your ideas and make useful suggestions. What's important is to take the constructive criticism and use it, and ignore baseless cynicism. I'm sure everyone can think of occasions when they have been told they can't do things. My teachers told me I couldn't excel because I wasn't good with figures. Everyone told me I couldn't go from running a record label to an airline. But there were people, like my parents and friends, who did believe in me.
When and where are you happiest?
I'm often asked: What is the key to success? My answer is always simple: happiness. So many people get caught up in doing what they think will make them happy but, in my opinion, this is where they fail. Happiness is not about doing, it's about being. In order to be happy, you need to think consciously about it. Don't forget the to-do list, but remember to write a to-be list too. There are many things that make me happy but being with my family is when I'm happiest. There's nowhere that I feel more content or special than when I'm with them and they are my greatest achievement. When they are happy, I am happy.
What's the best piece of advice you've ever been given?
I've had such great advice throughout my career, but I believe having the right mentor will give you the best advice - it's always good to have a helping hand at the start. I wouldn't have got anywhere in the airline industry without the mentorship of Sir Freddie Laker, Founder of Laker Airways. Now I love mentoring young entrepreneurs, there is great talent all across the country. I'm always urging other people to become mentors, you never know, you could be creating jobs for the future.
What has been the hardest lesson you've learned?
I think one of the biggest lessons I've learned is you cannot rely solely on the branding of a product to make it a success. Virgin relies on service and experience to really set ourselves apart from the competition – this can be tough to do with pure products such as drinks or clothes, which are bought off a shelf or a website. Virgin Cola tasted great and we felt confident that we could smash our way past Coca-Cola and Pepsi, our main competitors. It turned out, however, that we hadn't thought things through. We weren't prepared for the ferocity of Coca-Cola's response, which included a steep increase in their marketing budget and pressure on distributors not to work with us. We also only enter an industry when we think we can offer consumers something strikingly different that will disrupt the market, but there wasn't really an opportunity to do that in the soft drinks sector. Declaring a soft drink war on Coke was madness. Despite these failings there were some big positives. It was a great learning experience for our team, and in taking on the role of plucky underdog, Virgin seemed to win over a lot of the American public, which certainly made things easier when we launched subsequent businesses there, including our airline.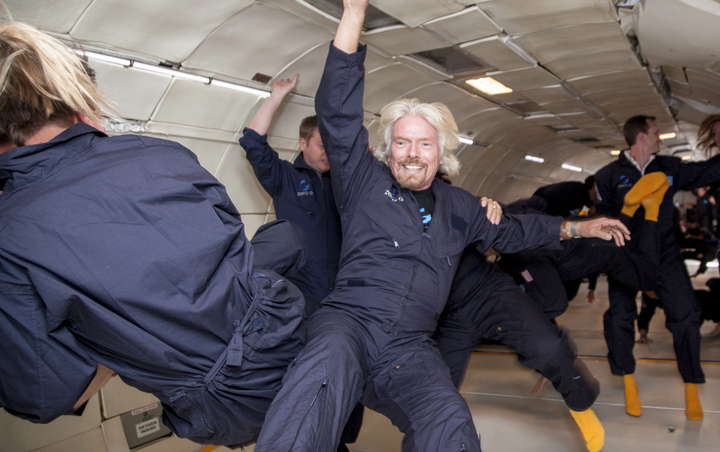 What would you tell your 13-year-old self?
I was recently challenged to write a letter to my 10, 25, 55 and 65 year old self. I told myself to never stop playing outdoors and exploring the world, that spirit of adventure has kept me curious my entire life. I would tell myself to never limit my imagination and to never stop dreaming or creating. And something I've carried with me my entire life, to ignore people who tell you that you can't do something! I like to think the attitudes I've had all my life are woven into the fabric of the Virgin family.
What 3 things are at the top of your to-do list?
To-do lists are so important to me – I always have one on the go. Without to-do lists, I would use my time far less effectively, and have a lot less fun. People wonder how I fit in kitesurfing and tennis every day alongside business meetings – the answer is good planning and a to-do list.
What do you think happens when we die?
I'm not a religious person and I always think, regardless of what happens to me, I want the future of our planet to be a safe and healthy place to live. I would like my children, grandchildren to grow up on a planet which is looking after its environment and making it a better place for generations to come.
When do you feel a sense that we live in the presence of something bigger than ourselves?
I want to make space accessible in a way that has only been dreamt of before now, and by doing so can bring positive change to life on Earth. Through work with Virgin Galactic I've had the pleasure of meeting Professor Stephen Hawking. He is one of the people I admire most in the world, an undisputed genius who has opened our eyes to the wonders of the universe, while also happening to be a kind and delightful man. He is the only person I've given a free ticket with Virgin Galactic, and he is signed up to fly as a future astronaut with us if his health permits it.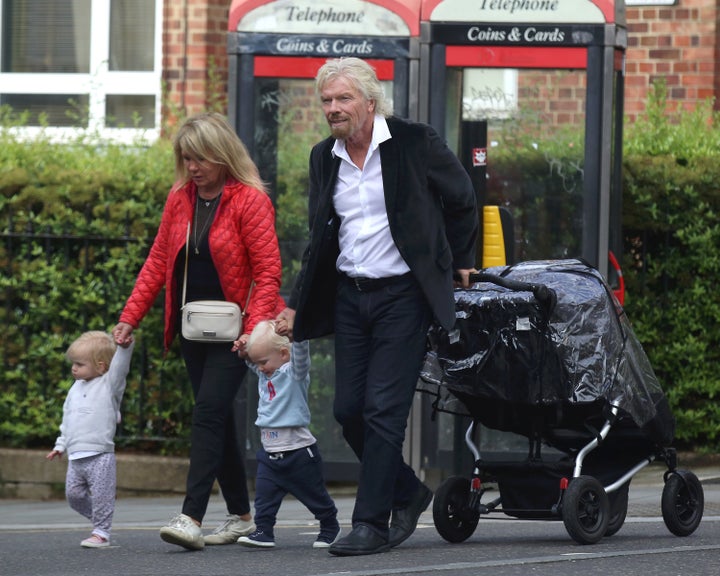 What do you try to bring to your relationships?
You would have to ask the people closest to me about that, I can imagine if you'd asked every time I stepped foot inside a hot air balloon it would be anxiety and worry. My wife Joan has made my life extraordinary, our relationship has been an adventure of fun, friendship and love – I would hope I've brought the same qualities to her life over the last forty years.
What keeps you grounded?
Four things in life keep me grounded; my family, my office, Necker Island and technology. Joan first and foremost, she keeps me grounded with her straight forward approach and how humble she is. Holly and Sam are always full of new ideas and have such a unique way of looking at the world, and obviously now I'm a grandparent I'm learning a lot from my grandkids!
What was the last good deed or act of kindness you received?
We love a random act of kindness at Virgin. One of my favourites is a video of two train passengers in perhaps one of the most romantic proposals I've ever seen. A few years ago on a train from Euston, a seemingly normal train ride turned into an unforgettable journey when a carriage burst into song – with Bill Withers' 'Lovely Day'. A nervous young gentleman named Adam had organised for the choir to sing and was getting ready to propose to his girlfriend. He then gets down on one knee and proposes to his girlfriend Lucy….she said yes!
Sir Richard Branson was interviewed for the launch of Virgin Red, a loyalty programme which rewards customers for living a life more Virgin by providing access to offers and opportunities from across the Virgin UK Group (including Virgin Trains, Virgin Atlantic, Virgin Media, Virgin Games and Virgin Holidays) as well as a selection of handpicked Virgin partners, including Caffé Nero. To find out more about Virgin Red, visit www.virginred.com or download for free on Android or iOS
Tap the first picture below to open the slideshow:
3 Minute Mindfulness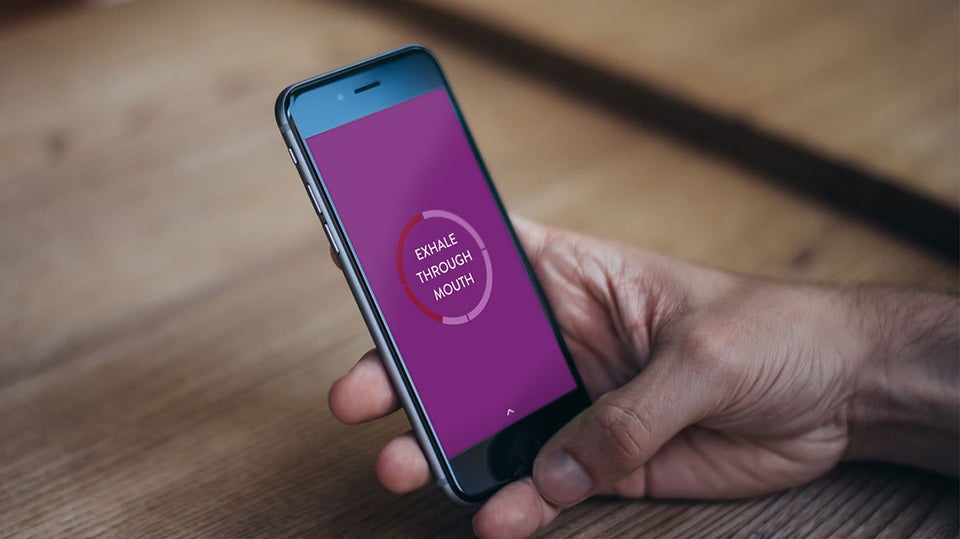 Lark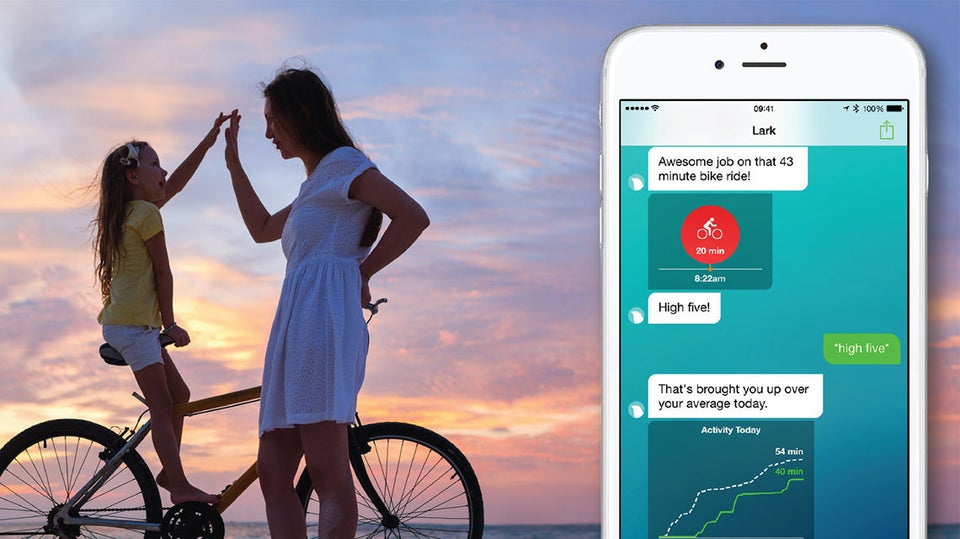 Pause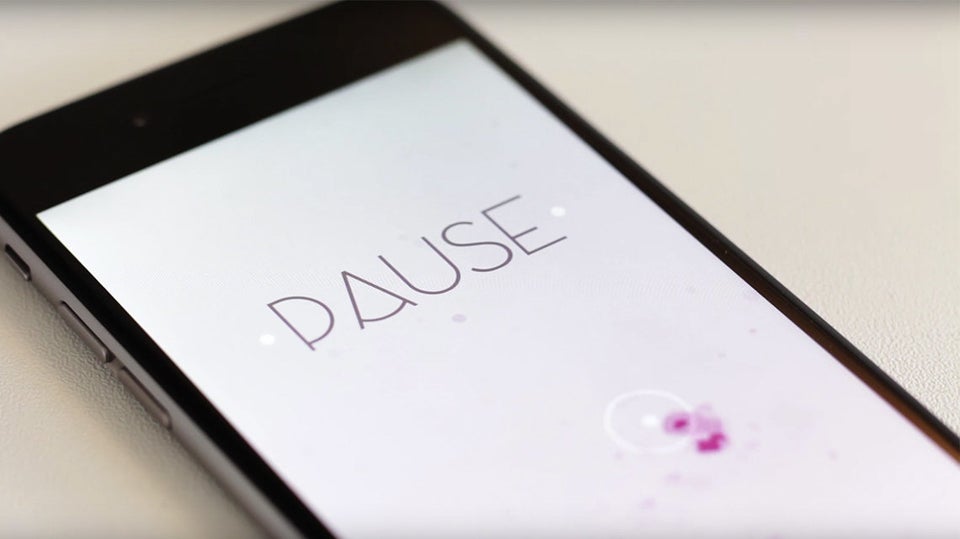 Pocket Yoga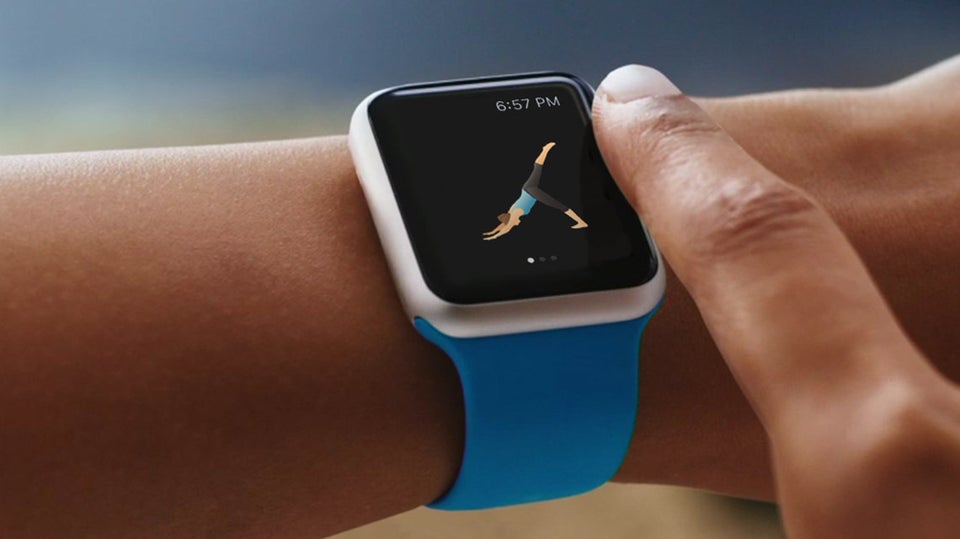 Streak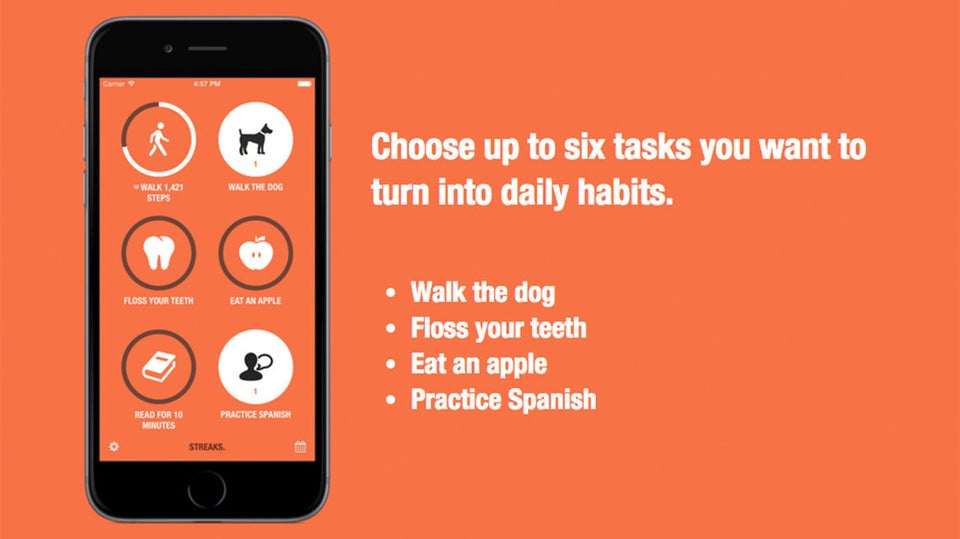 Waterminder