New York governor Andrew Cuomo has thanked Rihanna for her contributions to the city's coronavirus relief effort.
On Thursday night, Cuomo posted a Twitter thread thanking various organisations for their help in preventing the spread of coronavirus in New York.
This included Facebook and L'Oréal, who he said had given hand sanitiser, Boll & Branch for donating mattresses to hospitals and Goldman Sachs for their face masks.
The thread ended with a specific shout-out to Rihanna and her foundation, noting: "I want to thank [Rihanna] and the Rihanna Foundation for donating Personal Protective Equipment to New York State."
Cuomo added: "We're so appreciative of your help and that of so many others who have stepped up."
It was previously reported earlier this week that, through her Clara Lionel Foundation, Rihanna had donated $5 million (£4.1 million) to various organisations helping fight coronavirus in America, the Caribbean and Africa.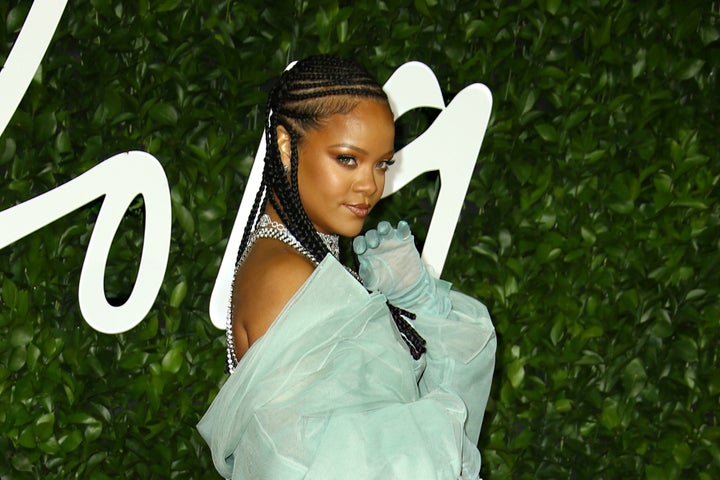 "When we first began this year, never could we have imagined how COVID-19 would so dramatically alter our lives. It doesn't matter who you are or where you're from, this pandemic will affect us all," a statement posted on the foundation's website said. "And for the world's most vulnerable, the worst may be yet to come.
"Over the past five years CLF has been one of the first organisations to respond to some of the world's most devastating natural disasters, and we've seen firsthand the profound and unintended consequences of not being prepared."
On Friday morning, Rihanna returned to the music scene with a contribution to the PARTYNEXTDOOR track BELIEVE IT, her first new song since the DJ Khaled collaboration Wild Thoughts in 2017.