Rihanna's 2014 CFDAs outfit - AKA the 'naked' dress - hasn't been forgotten by many, but the star has now revealed that it actually contributed to the only regret she has in her life.
Thankfully though, RiRi doesn't regret wearing the head-turning number, rather she wishes she'd accessorised it a little better.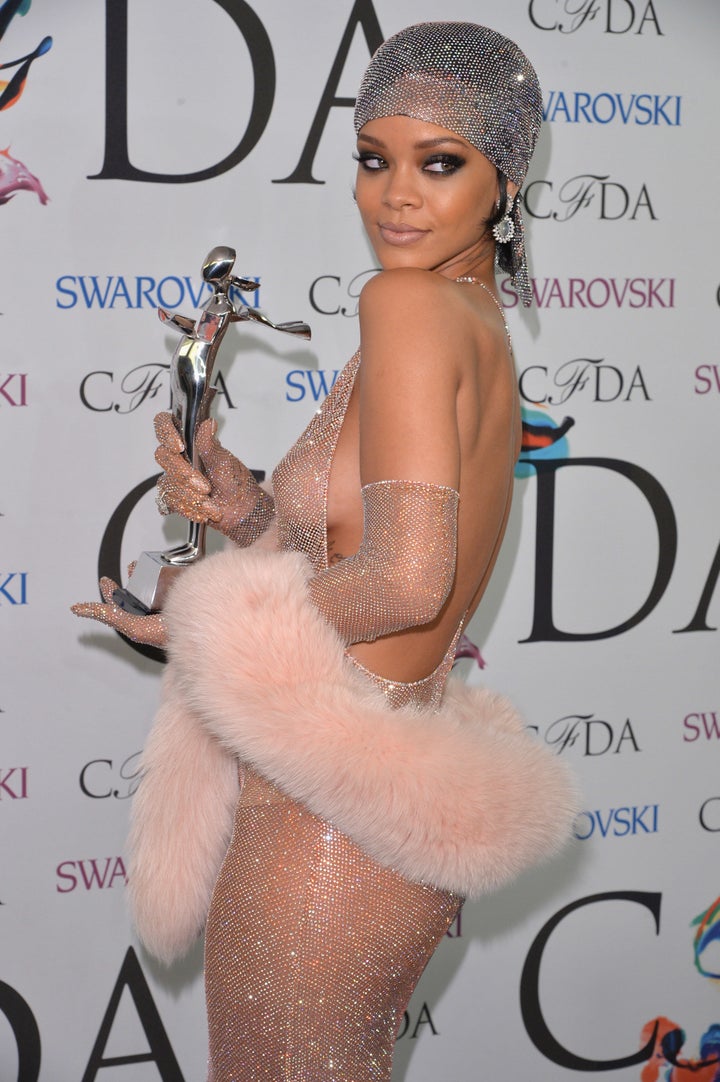 Speaking to US Vogue for their April edition, which she is also on the cover of, Rihanna explains her decision to go braless, stating: "I just liked it better without the lines underneath. Could you imagine the CFDA dress with a bra? I would slice my throat. I already wanted to, for wearing a thong that wasn't bedazzled.
"That's the only regret I have in life."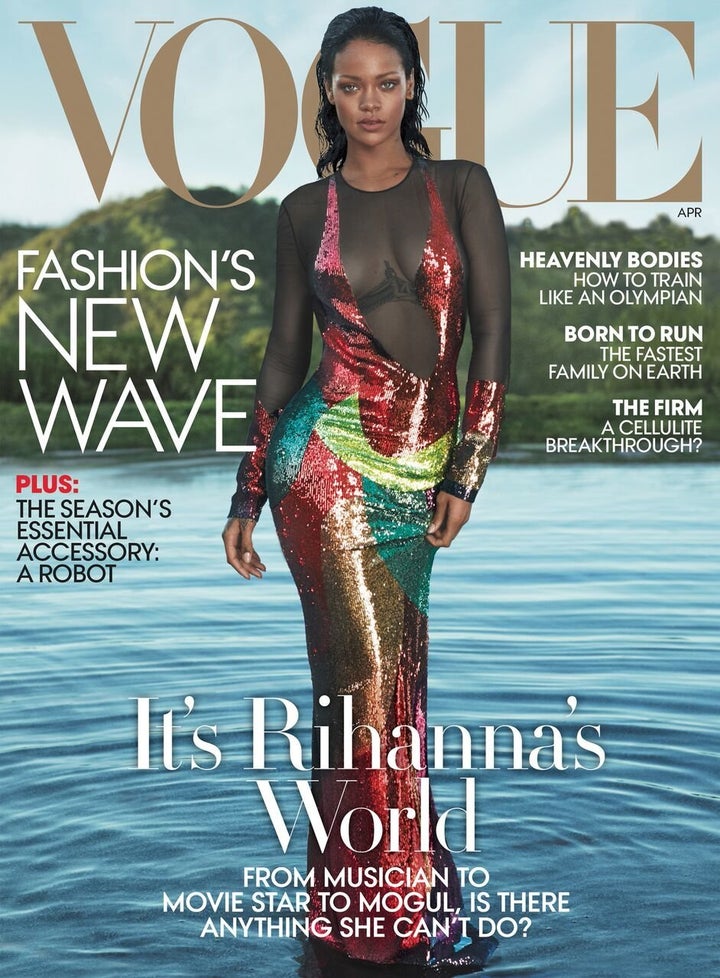 The only regret she has? Ever? When quizzed by the mag about whether foregoing a bedazzled thong is really her biggest regret, the 'Work' singer simply responds: "To the CFDA awards. Yes."
Rihanna recently kicked off her 'Anti' world tour, following the long-awaited release of her eighth album.
See Rihanna's full interview in the April issue of US Vogue.