Article originally published 08/08/2016: due to a technical issue this article may have resurfaced for some readers, and the original publish date may not have been visible.
It's 2016. Yet despite running countries and being cosmonauts, women are not getting the respect their achievements deserve as athletes at the Rio Olympics.
Take judo. Majlinda Kelmendi made history when she became Kosovo's first ever Olympic medallist - and a gold medallist to boot.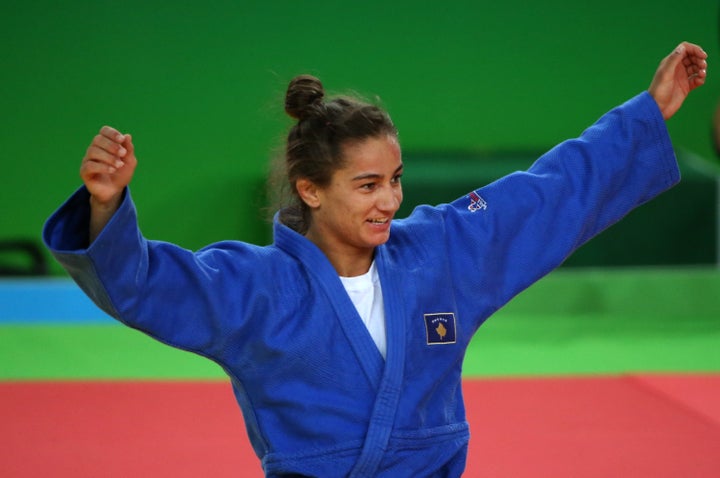 Her triumph in the 52kg event against Italy's Odette Giuffrid marked a huge moment for a war-torn country that declared independence from Serbia eight years ago, and was only admitted into the International Olympic Committee in 2014.
And yet many viewers were taken aback as one BBC commentator described the contest - a sophisticated match-up of strength and guile - as a "catfight".
Many others were equally unimpressed.
But Kelmendi and Giuffrid weren't the only ones being reduced to an approximation of their sex.
Corey Cogdell-Unrein won a bronze medal in the women's trap shooting - the second for the US shooting team in Rio and her second Olympic medal.
This is how the Chicago Tribune reported the news.
There was some displeasure that a double Olympic medallist was less noteworthy than their not-as-successful partner.
After the Twitter outcry, the Tribune appeared to correct the message.
Yet the husband connection persisted.
READ MORE:
Related