There's nothing quite like the smell of a roast dinner filling your house on a Sunday afternoon, but that could soon be a thing of the past.
Data analysts have predicted the traditional roast could become extinct by 2041, if it continues to decline 4% year on year.
The shocking statistic has been shared alongside a survey of 2,000 British families conducted by McCain, which found 75% of Brits haven't cooked a roast in over a month.
What's more, nearly one in 10 haven't attempted to cook a roast in more than six months.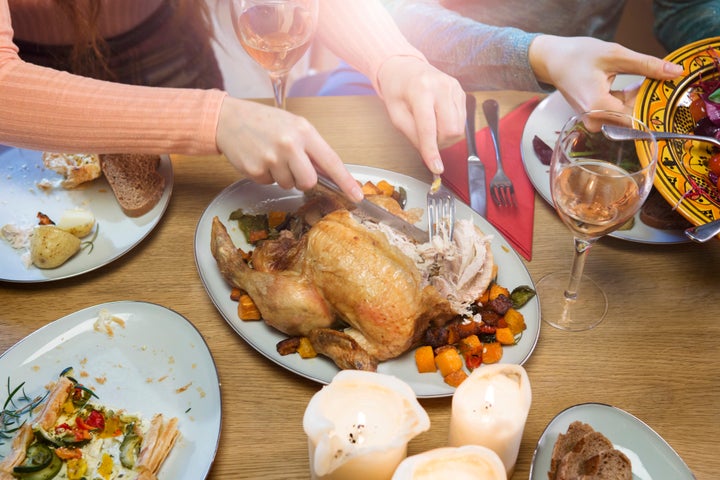 The research uncovered time, stress and a lack of confidence are to blame for our lack of cooking roasts.
In fact, Brits officially find it easier to make an Indian curry over a roast, with the research revealing the dishes we find easiest to make in the home are:
But that doesn't mean Brits love their roasts any less. In fact, the dish was voted the country's favourite family meal, beating the likes of cottage pie and spaghetti Bolognese to the top spot:
So why are Brits turning their back on this much-loved meal? Lack of time tops the poll - 72% revealed they actively avoid cooking roast dinners due to various recipe stages taking too long for modern day busy schedules.
One in five (20%) admitted they don't enjoy cooking a roast at all and find it stressful.
One in 10 (10%) revealed they don't feel confident in what they're serving on the table and worry their roasts aren't any good. The biggest cooking nightmares include:
1. Getting the meat right (29%)
2. Timing the meal so that it's all ready at the same time (28%)
3. Cooking the sides - roasts, vegetable and gravy (12%)
4. Catering to the families needs (7%)
When roast dinners are attempted, the majority of cooks rely heavily on shortcuts.
1. 65% of us will use frozen and pre-prepped veg
2. 62% of will use gravy granules
3. A quarter (23%) will buy frozen potatoes to save time
4. 15% will buy a 'cook in the bag' joint of meat
In light of the research, McCain has teamed up with TV chef Gino D'Acampo to offer the nation tips on how to take the stress out of a roast.
"I adore a British roast - why do you think I have stayed in this freezing country for so long?" D'Acampo said.
"It seems such a shame for this great British tradition not to get the love and attention it deserves simply because we're too busy or not confident enough to pull together a quick roast."
To cook a turkey roast, here are the chef's top hacks:
Pan-fry a breast of turkey with parma ham come Christmas Day instead of a full turkey. When cooking add a splash of olive oil to your butter so it doesn't burn

Frozen roasties which are basted in beef dripping or similar are just as good as home made, avoid battered frozen roasts

Sprouts can divide opinion, often flavour is lost when boiling so instead give this 15 minute recipe a go:scatter chopped flat leaf parsley, pecorino grated cheese, fine breadcrumbs, garlic and salt and pepper over blanched sprouts and pop in the oven for 15 mins

To stop eyes from watering when peeling an onion, simply top and tail the onion keeping your face at a distance, cut again in half and only then should you remove the skin

If you're making a simple home – made gravy don't faff around with meat juices and use cornflour as a quick way to thicken it up