In the middle of a crowded Danish field, a stone stands alone, standing guard over nine young trees. There is an inscription with a lyric borrowed from a song by Sting, 'How fragile we are.' It is testament to the tragedy of 2000, when nine Roskilde festival-goers were fatally crushed during a set by Pearl Jam.
There is no question of their memory being lost. While the Seattle band continues to mark the tragedy in their song 'Love Boat Captain', the organisers of Northern Europe's biggest festival have worked tirelessly to, not just rethink crowd control for their own participants, but to contribute to a huge network of conversation around safety at live events.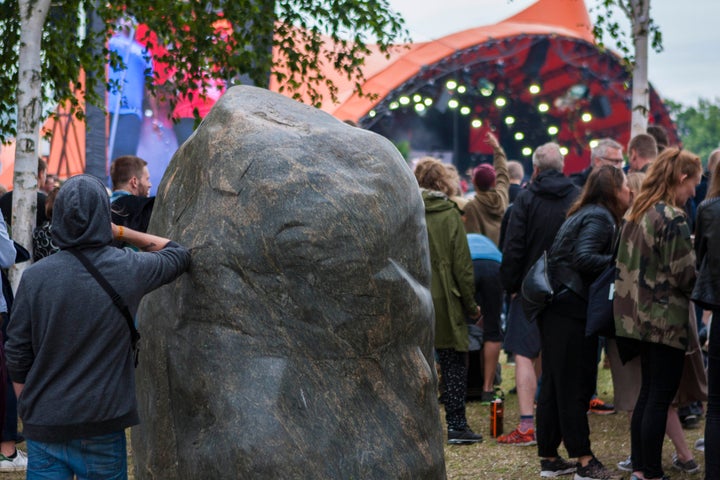 In 2010, Patti Smith opened her gig at the iconic Orange Stage by handing out flowers. Last year, the 15 anniversary was marked by the broadcast of a film, made by a young man who'd lost his friend, but wanted to share how it was possible to grieve but move on.
"It was really moving," remembers the Festival's spokeswoman, Christina Bilde. "I think a lot of the young people here are aware of it, not in a tragic way, but as a legacy."
Roskilde's committed response to such a terrible event is typical of this most unique of festivals, one run by volunteers, who each earn a ticket to the eight-day extravaganza for their efforts. As well as the jaw-dropping 32,000 enthusiasts who run around during the annual event, another 1,000 volunteers contribute all year long, booking, planning, digging down for cables, meeting with public officials. A mere 65 staff take a salary from the Roskilde Society, and that's it.
Roskilde is also a non-profit enterprise, driven by similar values. Principles of diversity, sustainability and curiosity underlie decisions as to which artists are booked, which local businesses take their place on the field, how the nine stages are arranged.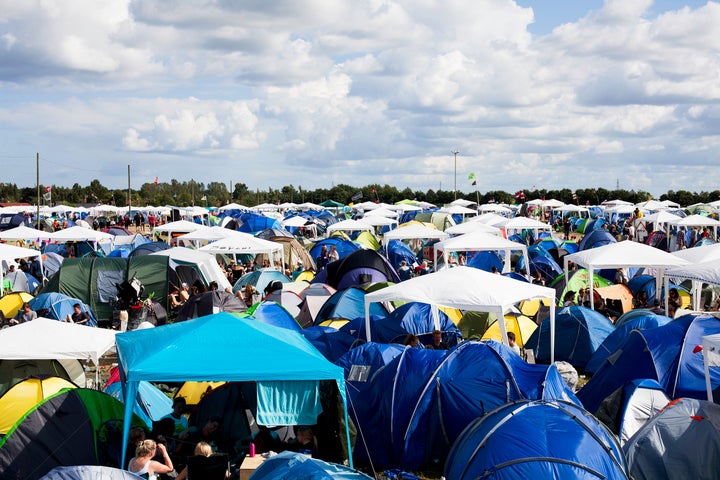 Says Christina: "Our stages present different kinds of genres. You don't want one group of people staying in the same place. We want them moving around, meeting people they wouldn't normally, hearing new kinds of music, being challenged, feeling surprisingly moved.
"We don't just give people what they want or expect, we have a tradition of giving people what they didn't know they would love."
The roots of the jamboree were as unostentatious, comedic, Danish, as you'd expect. Two young students, inspired by Woodstock, the Isle of Wight and the rest, arranged the festival, back in 1971, to raise money for a US civil rights fighter – naturally. 10,000 people attended over two days, but the money somehow disappeared in the trunk of a music agent's car. The following year, a local foundation stepped in, and they have been running things ever since.
Four and a half decades later, that same relaxed attitude is on display as thousands of revellers move from their tents, to the food stalls, and then to the music stages. There is a sense of peace not usually associated with crowds this size, and Christina tells me the festival is proud of its lack of conflict, and scarcity of crime.
"You won't see many security people here," she explains. "If something does arise, there's always someone else to remind them, 'this isn't the way we want things to be.'
"During these eight days, police tell us we have the same amount of crime as during one Friday evening in Roskilde."
This is just one more unusual aspect of a Festival that opts to reserve the number of lucrative daily tickets it makes available, preferring to sell tickets for the full eight days. "We want more people here for the whole thing, as that means more movement, engagement and discovery."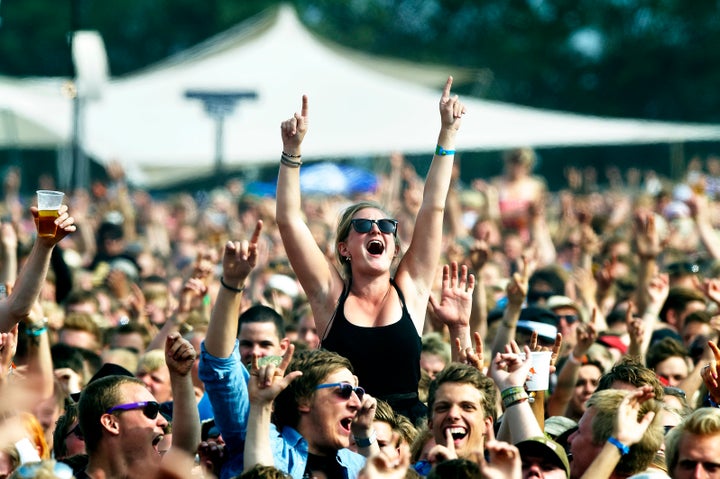 Now Roskilde is so successful, what keeps them going year after year? Christina, who's been coming here since she was teenager, long before it became her job, has the answer. "We always believe we've made the best festival ever, but not the best always. We always go back to the drawing board."
Christina's dream signing: "The artist I discovered a long time ago here at the Festival. I had my plan, but then I found him by accident in a tent. I discovered Leonard Cohen, and I'd love him to return."
You can catch up on highlights from this year's Roskilde Festival, on the Red Bull TV page, where there will also be streams from their continuing season of festivals.