In his 13-year career as a documentary maker, Ross Kemp has travelled to many corners of the globe, meeting gangs, tribes and discovering the real truth behind headlines that often dominate the news.
And now, as his time with Sky One comes to an end, the actor-turned-broadcaster has spoken to HuffPost UK about what he'd like to do next, revealing the domestic issue that has caught his attention.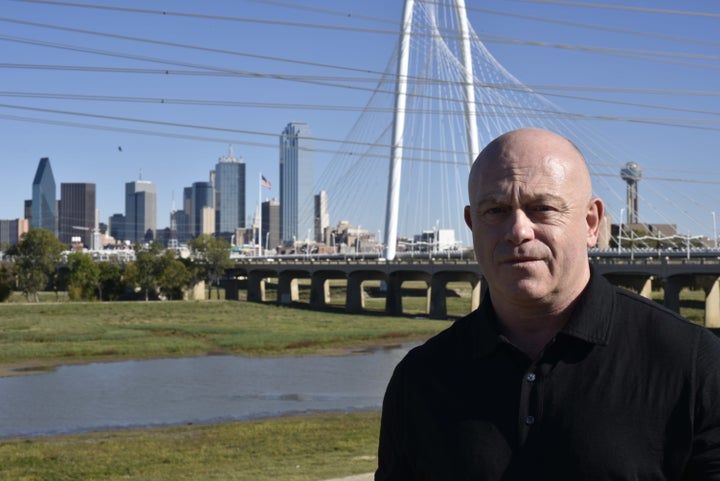 He said: "I'd like to look at knife crime right now. I think it's off the scale and it's getting worse. From what I can see, there's nothing being done.
"Partially, it doesn't help the fact that 6,000 police officers have been taken off the streets. I'm not saying that's the sole answer though, you have to look at [it] socially - why people are carrying knives? And also why is there such access to knives that are only designed to do one thing?"
"Those knives, combat knives, are only designed to do one thing - kill another human being," he explained. "Unless it's in the army and it's issued, then why should you have one?"
The sixth and final series of 'Extreme World' sees the star exploring a number of difficult topics, from the growing race issues in America's South, to the control gangs still have over the Italian city of Naples.
Reflecting on the many films he's made over the last decade, Ross also revealed the one person he'd like to revisit, praising Doctor Mukwege, whose hospital featured in his 2011 Congo episode.
The doctor's facility treats women who have suffered rape and genital mutilation and Ross revealed that the true horrors of what had happened to many of them were cut from the episode.
"They were doing things that aren't in the film," he said. "They would cut off the dad's penis and insert it into the daughter. They would actually make the fathers have sex with the daughters.
"He [Doctor Mukwege] was in charge of a hospital, doing operations on these women. He was worshipped by these women.
"It is the best film, the most moving, most upsetting and most difficult, challenging film."
Asked what he would say to the doctor now, Ross replied: "I'm pleased you're still alive and you're one of the greatest men I have ever met."
'Ross Kemp: Extreme World' airs on Sunday 9 July at 9pm on Sky1 and will be available on NOW TV.