A deal to create the world's largest marine park in Antarctica has been brokered by delegates from 24 nations and the EU.
The Ross Sea Marine Protected Area is as large as France, Spain and Germany combined, and will be a no-go zone for fishing vessels for the next 35 years.
But some conservationists are concerned that timeframe is not long enough for a region with such rich biodiversity.
It's home to one in three of the world's Adelie penguins, one in four emperor penguins and more than half of all South Pacific Weddell Seals.
Chris Johnson, WWF Australia Ocean Science manager, said the announcement was good news and a turning point, but added: "According to the World Conservation Union (IUCN) guidelines, marine protected areas must be permanent.
"WWF has concerns that the Ross Sea agreement does not meet this standard."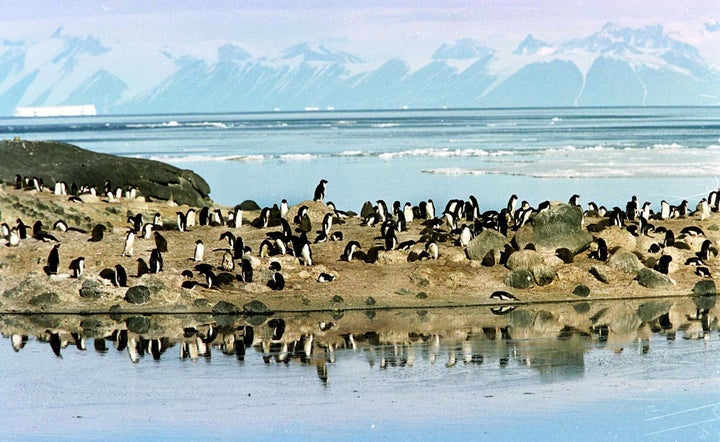 The Antarctic Ocean Alliance's Mike Walker told ABC the agreement was hugely significant with numerous benefits:
"One of them is to act as a sort of laboratory, a live laboratory to study the effects of climate change, in addition to acting as a reserve — a protected area — that will allow the ocean to build resilience."
The US State Department's Evan Bloom, the head of the US delegation to the meeting in Australia, told the Guardian:
"I think it's a really significant moment," he said. "We've been working towards this for many years. It's taken time to get consensus but now we have established the world's largest marine protected area."
The deal, which took five years of negotiations, is the world's first marine park in international waters, and could pave the way for many more.
The International Union for the Conservation of Nature has recommended that 30% of the world's oceans are protected.