For the latest in our WISE WORDS interview series - where stars from a whole range of fields share the important life lessons they've learned along the way - we're posing some of the big questions to RUMER.
Platinum-selling British singer-songwriter Rumer has announced details of her first London live-date in two years with a headline show at London's Cadogan Hall on 17 October 2016. The live-date will be the first chance for fans to hear tracks from Rumer's forthcoming new album 'This Girl's In Love: A Bacharach And David Songbook', due for release through East West / Warner Music on 25 November.
'This Girl's In Love: A Bacharach And David Songbook' features some of Burt Bacharach and Hal David's most memorable co-compositions and sees Rumer - described as 'the heir to Dusty Springfield and Karen Carpenter' (Q Magazine) - bring her extensive experience and singular talent to bear on her most enticing undertaking to date. Recorded at the renowned Capitol Studios with accomplished arranger, composer and orchestrator, Rob Shirakbari. 'This Girl's In Love' also includes an appearance by Bacharach himself on piano.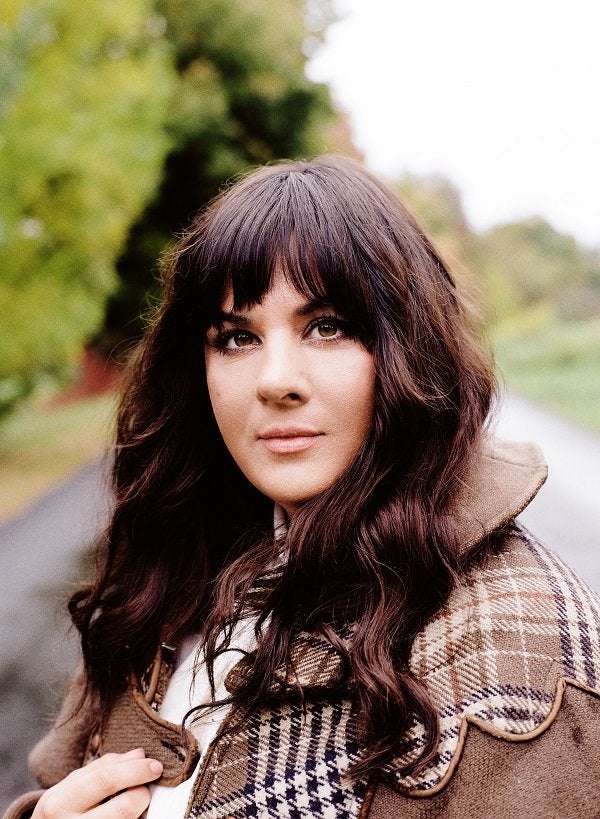 To mark her return to the studio, Rumer sat down with HuffPostUK to swap some Wise Words...
What do you do to switch off from the world?
These days it can be so hard to switch off, literally. I think a good way to switch off is to go away somehere very wild, out in the country, where there are lots of trees. I believe that trees can intercept the bad energy from the internet and the damaging aspects of modern life. That's why I have a house in NW Arkansas. When I need to disconnect, or at the end of a hectic tour, we just go back there to reconnect, where we are surrounded by trees, lakes and wildlife.
How do you deal with negativity?
It's interesting because sometimes negativity comes from other people, for example, when you get nasty comments on the internet, but more often we host it within ourselves without realising how complicit we are. Negativity breeds on bitterness, hate, resentment and other emotions that all humans battle with. It's a daily struggle to fight negative forces within ourselves and in our environment. We also bring negativity into our lives with the things we read about, and what we watch on TV or online. I get very upset about animal abuse, and sometimes I see and read things about animal abuse that make me crazy. Last Sunday I woke up and went to church for the first time in years, because I just couldn't cope anymore with reading about the terrible things going on in the world. I just sat in the church and cried. Now I try to read more positive news items, and I watch Oprah and Marianne Williamson talks instead of the news on TV. In the world we live in, which the devil has on his axis, with all the narcissism, greed, corruption and the abuse of innocents, it's hard for a sensitive person to deal with all that negative emotion. I'll let you know when I find out how to deal with it!
When and where are you happiest?
I am happiest when I'm in nature. I love walking in the canyons when I am in L.A, the beautiful green parks in London, by the lakes and creeks in Arkansas, with my precious rescue dog Alfie.
What's the best piece of advice you've ever been given?
"Beware of interesting people."
What has been the hardest lesson you've learned?
That friends sometimes don't turn out to be real friends.
What would you tell your 13-year-old self?
Don't start smoking you idiot, and do not touch L.S.D.
What 3 things are at the top of your to-do list?
Reading a friend's draft novel, doing a big clear out, working on my songs.
What do you think happens when we die?
I don't know, I am torn between "nothing" and "everything". I think maybe we go to another planet where we remember we are actually immortal spirit beings.
When do you feel a sense that we live in the presence of something bigger than ourselves?
Right now, I feel like the earth is in the grip of dark forces, and we are not even fighting it. It's almost as if we are suffering from a sort of spiritual paralysis. I wish I could say I feel the prescence of God but the truth is, I feel the absence of God, and that's the most terrifying thing. We are living in a faithless society of narcissism, entitlement, apathy, indifference,greed, corruption... Everything is being destroyed, the animals, the environment and nobody in power is activley or seriously defending this amazing complex and beautiful earth. They are more interested in going to Mars where not one single flower can grow. That's not to say there aren't amazing people in this world too doing beautiful and amazing things to help, but the overall energy on the planet right now feels off.
What do you try to bring to your relationships?
I like to help and encourage. I like to encourage the people I love to be creative and fulfill their potential. I am also generous and love to give and I like to be hospitable.
What keeps you grounded?
My dog.
What was the last good deed or act of kindness you received?
Harry from Olley's fish and chip shop in Herne Hill insisted on giving me free fish and chips, and wouldn't take no for an answer.
Rumer's new album 'This Girl's In Love: A Bacharach And David Songbook' is released on 25 November. She plays London's Cadogan Hall on 17 October. Click here for info.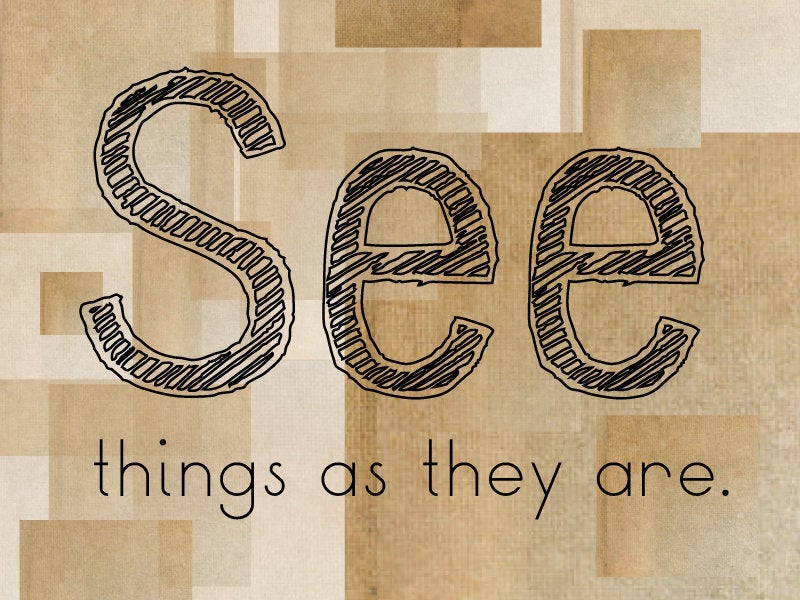 Mindfulness Mantras To Improve At Work