The increasing popularity of RuPaul's Drag Race has helped bring a host of drag expressions to the forefront of the public's vernacular, whether you're spilling tea, throwing shade or inviting someone to gag on your eleganza.
But with the reality show's fanbase continuing to grow, with no signs of letting up any time soon, we thought we'd delve into some of the more overlooked soundbites the show has given us over its 11 seasons (and four All Star version, not to mention its international editions).
Here are 20 Drag Race quotes you can use in your everyday life, and our top tips for when to dig them out...
1. When you finally rock up to your high school reunion with a very specific agenda
2. When you need to take your friend aside for a quiet moment in the club toilet
3.
When they said your pizza would be there in 30 minutes or less, but it's now verging on 45
4. When you finally find an opening line to really make your OKCupid profile pop
5. When Single Ladies comes on in the club, and you know your mate is about to disgrace themself attempting the routine
6. When you can finally unmute the group chat so you can turn the conversation back onto you
7. When you're at work drinks and want to introduce yourself in as professional a fashion as possible
8. When two people you barely remember from school get stuck into a Brexit "debate" on Facebook
9. When your friend's spray tan goes awry, and diplomacy simply isn't going to cut it
10. When it's suggested your beaten up trainers are not appropriate attire for the nightspot you're trying to get into
11. When you leave the club early, and you see the queue for the takeaway is already around the block
12.
When your friend posts a picture on Instagram claiming they want to show off their new jeans, but you're wise to their tricks
13. When you casually stroll into Ikea on a Bank Holiday
14. When your favourite hobby doesn't come so easily to everyone else
15. When you're feeling rather hungover and your friend suggests "a quick nip to the shop"
16.
When that same friend tears through an entire Dairy Milk without offering you a square
17. When you innocently ask if anyone else in the office wants a cup of tea and are met with a sea of hands
18. When you're stuck behind a particularly slow-moving pedestrian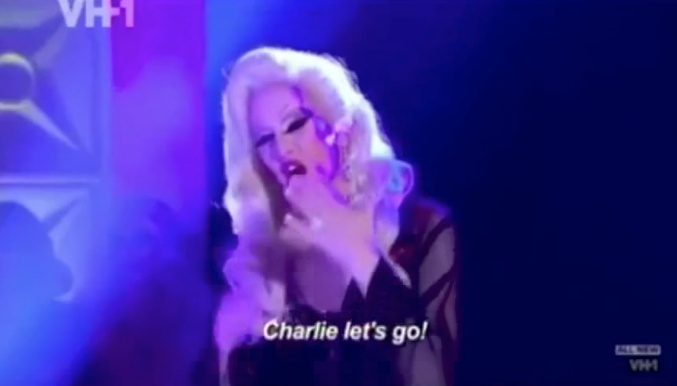 19. When you finish watching all 11 seasons of Drag Race and Netflix, and realise there's only All Stars 4 left to go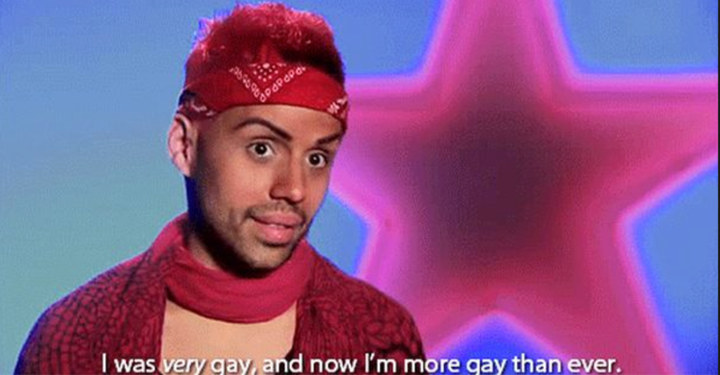 20. And finally, when you're caught liking your own selfie on Instagram
RuPaul's Drag Race is streaming now on Netflix UK, with new episodes of season 12 set to debut every Saturday.