Ruth Langsford has issued an emotional 'thank you' to 'Emmerdale' actor John Middleton, for his portrayal of dementia sufferer Ashley Thomas.
The 'This Morning' presenter fought back tears as she interviewed John about his soap storyline in on Tuesday's (20 December) edition of the ITV daytime show.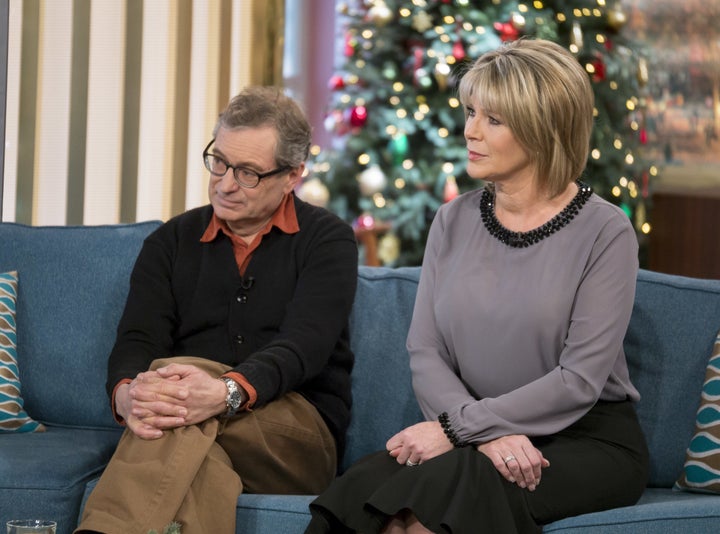 Ruth, whose late father had the disease, told him: "I was lucky enough to see a preview of tonight's show - but for somebody with a family member with Alzheimer's, things rang so true for me.
"I remember my dad struggling - and he was a bright man - but suddenly with [money], he would have his hand out and would say 'take what you want' because he was looking at blank coins in his head, I suppose."
She also praised how soap bosses had shown how Ashley's illness affected his wife Laurel, continuing: "When she said I am looking at my husband but it's not really my husband, it's really, really hard for families, because I felt that.
"My dad was there in body, the shell of my dad, but he wasn't there, and the hardest thing is when your loved one doesn't remember you. That's so painful."
Sharing a lighter story about her father's illness, Ruth added: "Although some things were comical, and when he eventually was in a care home, my mum was visiting him with my aunt and uncle and they had 'This Morning' on, and my aunt said 'oh look, there's Ruth' and he looked over and said 'Oh I can't stand her!'... and you had to laugh!"
Turning to John, she said: "What really struck home with me watching tonight's episode is the fear you portrayed. I used to see that."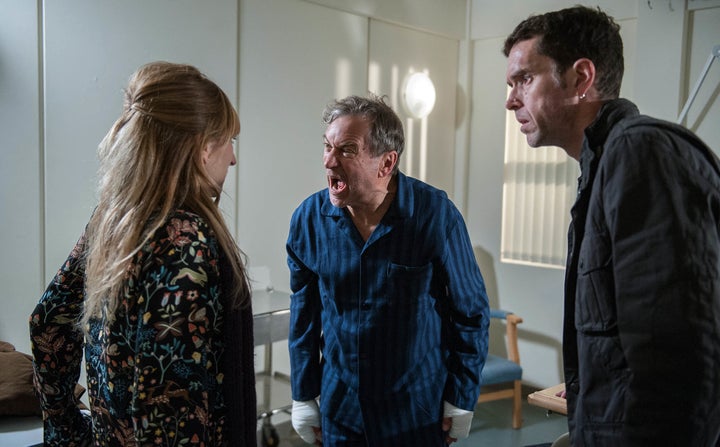 Becoming emotional, she issued a heartfelt thanks to John and the 'Emmerdale' team.
"I would like to say thank you from families because it's not often that dementia gets represented so well and I think as a programme - and you particularly, John, as an actor, have done it so brilliantly. So thank you," she said.
John replied: "That's the best award I could possibly imagine or ask for, thank you."
Still fighting back the tears as she joined husband Eamonn Holmes, she admitted: "I'm fine. I always get a bit upset talking about my dad, but it's so important."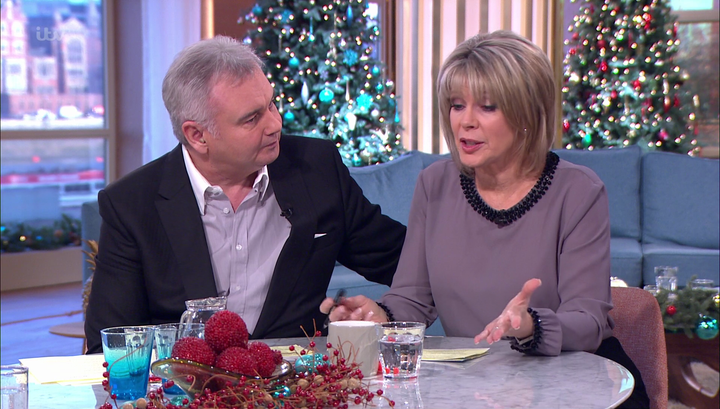 During the interview, John told of how he hoped the special 'Emmerdale' episode would help change viewers' perceptions of dementia, explaining: "If we do anything with tonight's story, it's to encourage people that when they see people confused to maybe help - don't assume they are just off their head a bit - and that they may well have some form of dementia."
Of his upcoming departure from the soap, he added: "I'm very sad to be leaving 'Emmerdale'. I love the place, I love everyone who works there and I've got some great friends and colleagues there - some will be friends of mine for the rest of my life."
'Emmerdale' airs tonight at 7pm on ITV, while 'This Morning' airs weekdays from 10.30am on ITV.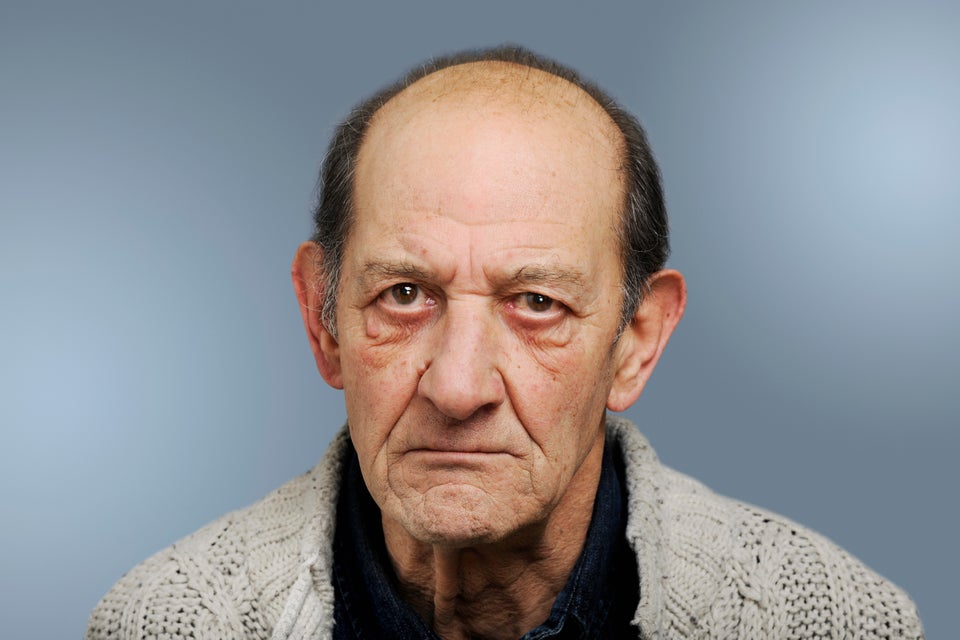 Early Symptoms of Dementia
Popular in the Community