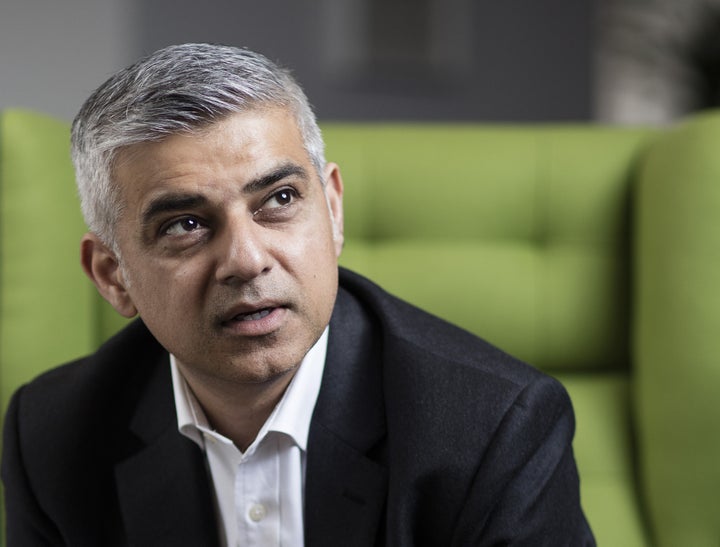 Labour's mayoral candidate Sadiq Khan has warned that his Tory rival's negative campaign is putting ethnic minorities off taking part in politics.
The Tooting MP told the Huff Post UK he had spoken to Muslims who would not want their children standing for election because of the smears levelled at him by his opponent and other media outlets.
Khan also hit back at claims from Zac Goldsmith that he would be Jeremy Corbyn's man in City Hall, insisting he is not the Labour leader's "patsy."
The Labour man is currently the favourite to succeed Boris Johnson as London Mayor on May 5.
Speaking about Goldsmith's campaign, Khan said: "In the London that you and I know and love, in a city where you've got Londoners of Islamic faith, Jewish, Christians, Hindus, Sikhs, Buddhists, those who aren't members of an organised faith, black, white, lesbian, gays – it's not just tolerating difference, but respecting it, not to divide communities by sending out direct mail suggesting to Londoners of Hindu faith that Sadiq Khan will nick your gold.
"I've got a thick skin, I'm used to much worse but it's not a question of how it makes me feel, it's the impact it has on voters. When I've spent my entire adult life trying to encourage, enthuse, cajole minorities – ethnic minorities, religious minorities – to get involved in mainstream politics, to get involved in civic society, to have a mainstream candidate having the most desperate, divisive politics and strategy of any mayoral candidate since 2000, I'm disappointed in Zac. He's a nice guy, he's a decent guy, I get on with him, I've got his mobile number in my phonebook."
One line of attack aimed at Khan has been his association with Suliman Gani, an imam at the Tooting Islamic Centre, who has spoken out against increased rights for homosexuals and claimed women should be "subservient" to men.
The Guido Fawkes blog has repeatedly questioned the strength of relationship between Khan and Gani, with the pair believed to have spoken at the same events on at least nine occasions.
Khan said: "You won't be surprised to hear I don't spend my life looking at what Guido Fawkes might be saying."
He added: "When I first stood for Parliament in 2005 there were extremists outside the mosque I had prayed in all my life saying that voting was haram, anybody who took part in my election was going to hell and I was definitely going to hell because I was taking part in what was called man-made law.
"I voted for same-sex marriage – that very imam that Guido Fawkes claims is close to me said horrible things about me, publicly, and I was condemned in no uncertain terms by him and others and had a fatwa put out against me.
"I had to discuss with my daughters police protection and safety and that sort of stuff. I've said, and it's not a flippant line, it's something I believe quite strongly about, that I will be the British Muslim who take the fight to the extremists."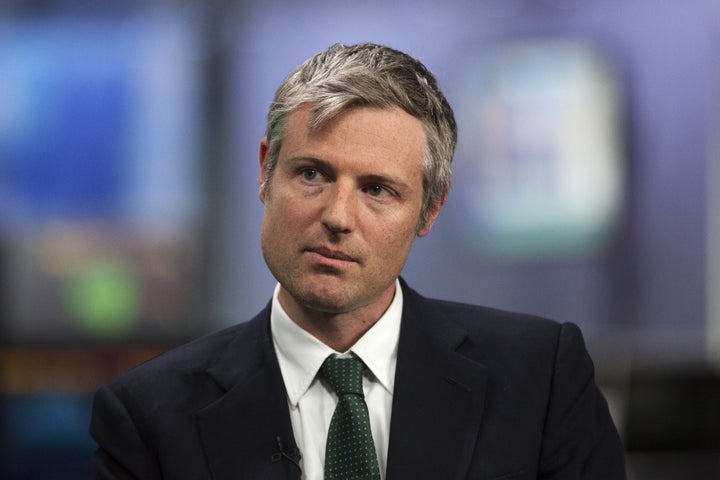 Khan questioned the tactics used by his opponents, warning that such a focus on his religion could have a lasting impact on community relations in the capital.
He said: "How do you think they feel when – and I say this without hubris or arrogance – a mainstream British Muslim, someone who has spent his life lecturing British Muslims about getting involved in mainstream society and civic society is treated this way?
"I've already had people approaching me saying 'you know, do you really think I'm going to encourage my nephew and niece, son and daughter, to get involved in politics if this is the way that you're treated?'
"That's why I'm disappointed in Zac. Zac should know better and Zac does know better and one of the things when you're a candidate is you receive advice all the time."
Khan insists he would stand up to his party leader if he felt it was in the best interest of Londoners.
He said: "Jeremy Corbyn gets the housing crisis, he understands the importance of reducing inequality.
"But he and I disagree on a number of issues. I think we need a new runway at Gatwick, he doesn't. I think for example unilaterally imposing a financial transaction tax on London would cause us huge damage to jobs."
Turning to his Tory rival, Khan said: "Zac's the guy who on the Friday after the Budget was the only Tory left standing backing George Osborne, to the extent they both hid in a Portakabin for two hours when the disabled protestors were outside the Crossrail station. He's the guy who is in his party election broadcast has David Cameron and Boris Johnson.
"I'm nobody's patsy. I'm my own candidate."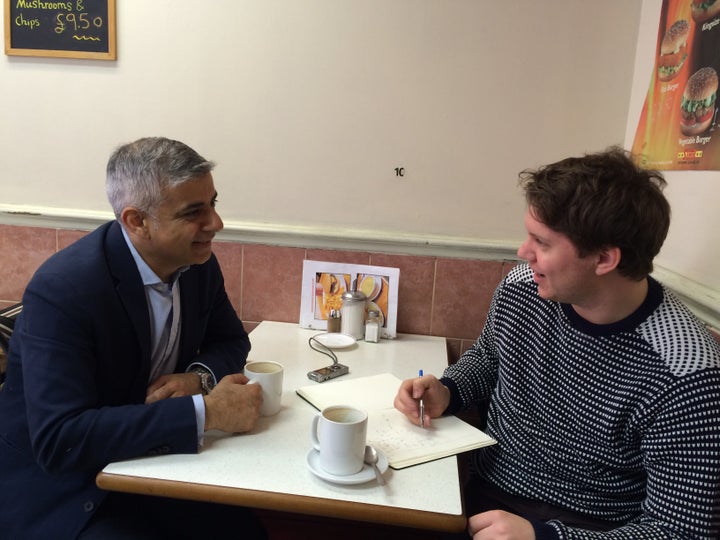 Khan launched his campaign last year by claiming the mayoral election was a "referendum on the Tory housing crisis".
Figure released by HomeLet in February showed the average rent in London is now £1,521 – more than the double the rest of the UK (£744).
Part of his solution is to create a London Living Rent – which would see homes rented out at a third of the average wage for the area.
Another attempt to cool the capital's private renting sector is through the creation of City Hall-run letting agency
He said: "We're going to set up a not-for-profit London-wide letting agency so rather than you going to a letting agent or estate agent and being ripped off as a tenant – by the way they're also charging the landlord a fee – and get 12 month tenancy after which the letting agent comes and says 'pay another 15% or move out', because they get money by flipping the property, you as a tenant can come to me and get a tenancy for up to three years if you want it, the rent goes up by inflation, no rip-off fees.
"If you're a landlord, give me your property I'll give you six months rent up-front. I'll do all the checks that you've got to do, make sure the property's in a good state in three years time."
He believes the City Hall run letting agency will force others in the market to reduce their fees in order to remain competitive – something which would benefit potential tenants struggling to scrape together large up-front fees.
Khan ended the interview with a direct appeal to Huff Post UK's London readers
"My message is simple," he said. "I'm going to be a mayor for all Londoners. You may not have voted Labour last May for very good reasons, you may not have voted for Ken Livingstone in May 2012, my manifesto for all Londoners is very different to the offer the Labour Party made in 2015 and to what Ken Livingstone made in 2012.
"Look at my offer, look at my experiences, my values and my vision and lend me your vote on May 5."