So how do you safely return a device that could, at any minute, suddenly burst into flames? Well you use an explosion-proof box of course.
Technology experts XDA Developers posted a video on YouTube detailing the extreme lengths at which Samsung has had to go to make sure the Galaxy Note 7 is returned safely.
What you're looking at is an outer cardboard box which then contains within it a specially-built ceramic-layered thermal-insulated box that should hopefully contain any outbreak of fire or explosion.
You also get a pair of rubber gloves for handling the box (the ceramic layer can cause skin irritation for some people) and detailed instructions on how to package it all up.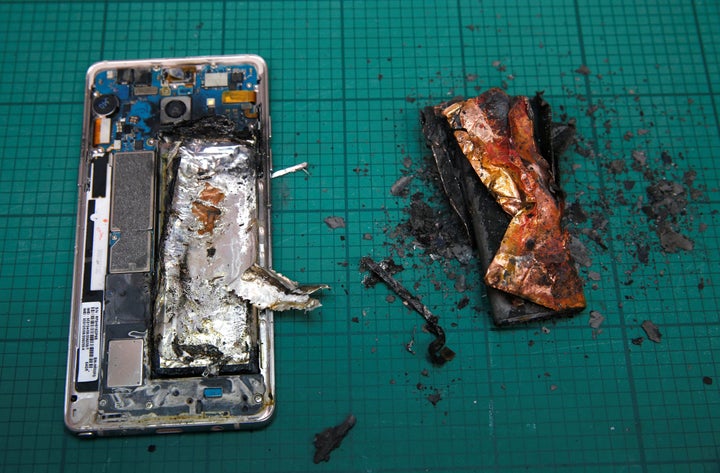 To make matters worse for Samsung, for safety reasons they can't even fly the phones back, the entire process will have to be done on the ground.
It's expected that the Galaxy Note 7 fiasco is going to cost the company's profits around $1.9bn, although that number could rise considerably if Samsung's future products are affected by the now serious trust deficit that the company will need to repair.