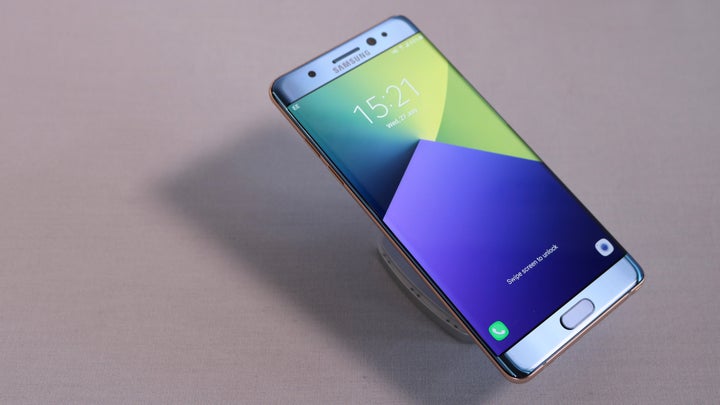 Samsung has unveiled the Galaxy Note 7, a 5.5-inch 'phablet' smartphone that features a water-resistant body, all-new High Dynamic Range display and stylus.
This will be Samsung's flagship smartphone to take on Apple's long-rumoured iPhone 7 that will reportedly be unveiled during early September.
The Note range is Samsung's stylus-sporting series of smartphone that are traditionally larger than the other range and focus more on productivity and performance.
Note 7 is no different, sporting an extremely powerful 64-bit processor with 8 cores. It comes with 64GB of internal storage however a MicroSD card slot can increase that to a staggering 256GB.
Samsung Galaxy Note 7 key features:
Fast-charging

IP68 Water-Resistant

Wireless charging

Fingerprint Sensor

USB-C

Removable storage

Iris Scanner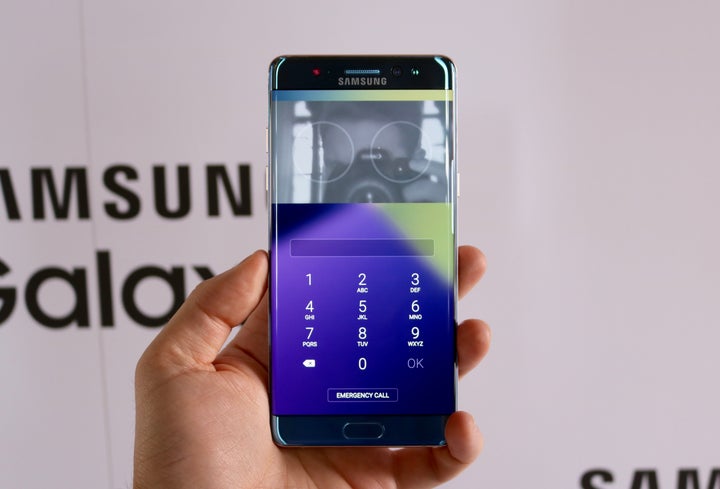 One of the most impressive features of the Note 7 is an iris scanner. Using an infrared camera located at the top of the phone the Note 7 is able to unlock your device just by looking at it.
The feature works if you wear glasses although you'll need to register your eyes twice (wearing, and without).
In case that wasn't enough security the phone also comes with the same fingerprint scanner you'll find on the S7 range.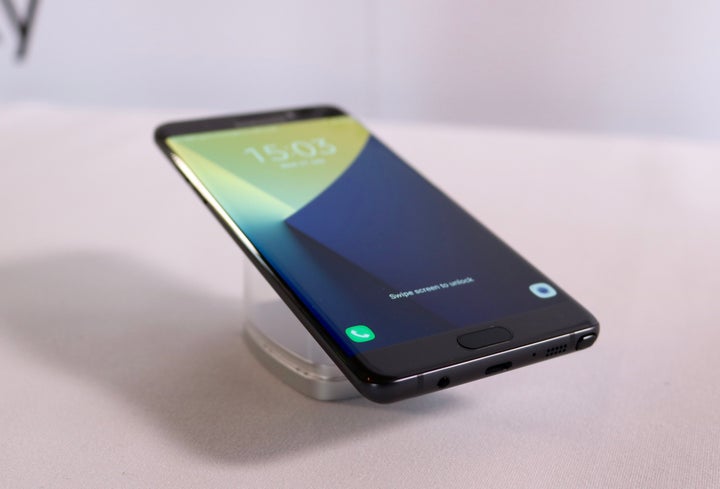 Taking on some design cues from the Galaxy S7 edge, this big-screen smartphone has a curved display.
Where it leaves the S7 behind however is in what the display actually contains. Samsung's Galaxy Note 7 is one of the first smartphones to feature a curved High Dynamic Range display.
HDR was announced last year at the IFA tech conference as a new display standard that would produce greatly improved picture quality, focusing on the colours and contrast rather than simply how many pixels could be crammed into one space.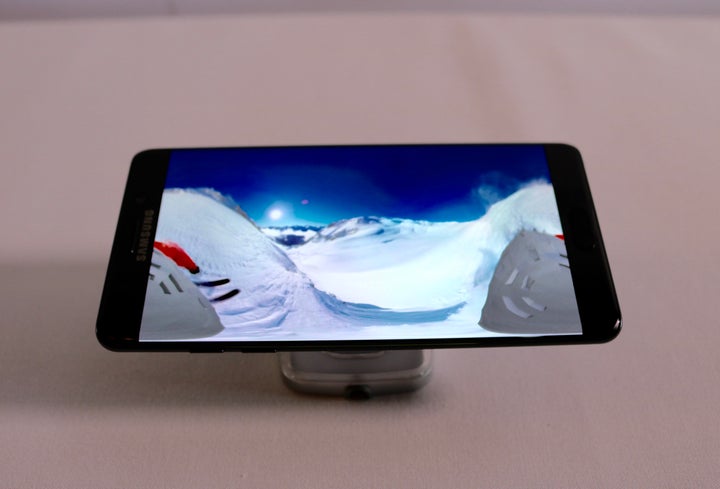 It's not clear yet how HDR content will appear on the Galaxy Note 7, for starters there are only a few ways that you can watch it on TVs let alone on a smartphone.
The Note 7 also comes with an improved stylus that can be used in the rain or underwater (though we don't recommend it).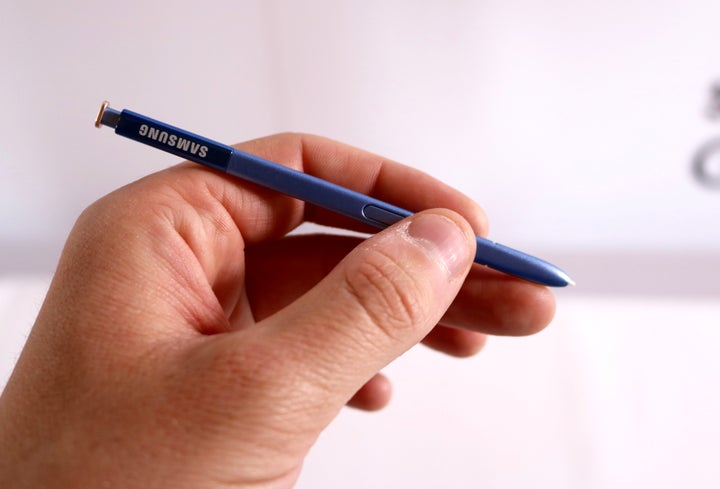 Samsung's Galaxy Note 7 has a release date of 2 September and will be available in three colours: Coral Blue, Onyx Black and Silver Titanium.
There's no official word on pricing just yet but expect this phone to cost at least the same as a Galaxy S7 edge if not more.
Samsung Galaxy Note 7: Gallery