The TV chef couldn't help but well up as he closed the popular programme for the last time, and we're not afraid to admit that there were misty eyes here at HuffPost Entertainment HQ.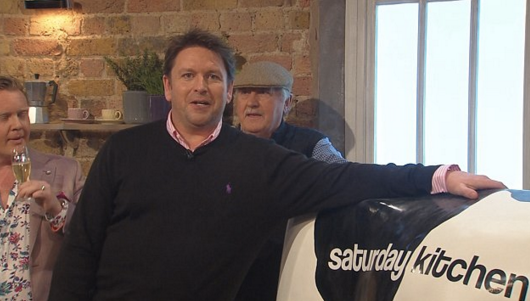 After a nostalgia-filled episode, James thanked fans for their support over the years, saying: "I'm going to miss these amazing guests, the world's best chefs and the crew, who make the show what it is and what it will continue to be.
"Your support has been amazing, never wavering or faltering, even given my many mistakes.
"You've always been there and it's an honour to serve up this great grub every weekend."
See what we mean about it being a little emotional?
Instead of featuring members of the public as normal, callers included the likes of Mary from Buckinghamshire, who is better known as Mary Berry.
Related