Coronavirus has changed everything. Make sense of it all with the Waugh Zone, our evening politics briefing. Sign up now.
The government has not decided to reopen schools on May 11 ministers have said, amid reports a plan to ease the coronavirus lockdown is being formulated.
Michael Gove, the Cabinet Office minister, told the BBC's Andrew Marr Show on Sunday: "We have stressed that the reporting in today's newspapers that schools will reopen on May 11, that is not true, we have not made that decision."
Gavin Williamson, the education secretary, also said this morning that "no decision" had been taken.
It has been reported by BuzzFeed and other publications that the government could allow children to go back to school in three weeks time under a phased plan to lift the lockdown.
According to the reports, non-essential retail shops and industries could reopen in early to mid-May and other social distancing measures would be relaxed over the summer.
But people deemed to be most vulnerable to the virus could face strict restrictions until a vaccine is found.
The government has extended its initial three-week lockdown by a further three weeks as it attempts to control the spread of the virus.
Asked about when pubs and restaurants would be back in business, Gove said today: "The other inference that I draw from your question, which is that areas of hospitality will be among the last to exit the lockdown – yes, that is true, they will be among the last."
Gove also told Sky News's Sophy Ridge on Sunday: "It is the case that we are looking at all of the evidence, but we have set some tests which need to be passed before we can think of easing restrictions in this lockdown.
"It is entirely understandable, of course, that there should be a public debate about how we approach these difficult choices."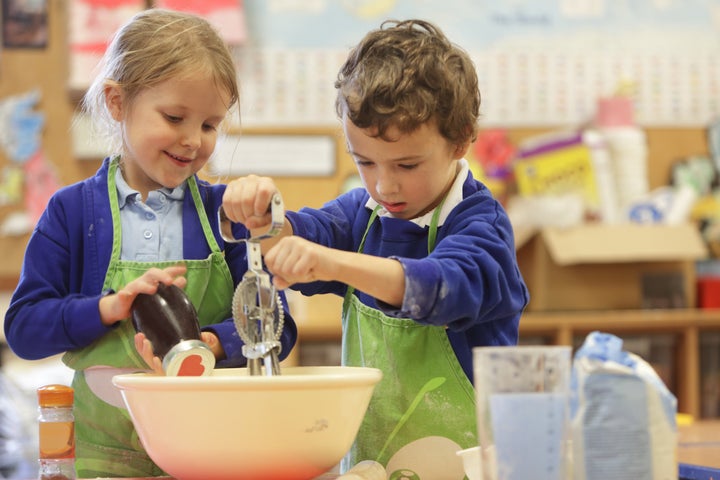 Infectious disease expert Jeremy Farrar said today he hoped some lockdown measures could begin to be lifted within around three or four weeks' time if the numbers of infections and hospital patients drop "dramatically".
The director of the Wellcome Trust told Sky News: "I would hope they will get there in three-four weeks time because it's clear that the lockdown can't go on for much longer.
"The damage it's doing to all of our health and wellbeing, our mental health… the lockdown is damaging business and ultimately that's damaging all of our lives.
He added: "So the lockdowns cannot go on forever, we must lift them as soon as we can but we can't lift them too soon and we can't just make arbitrary dates."