Over the last decade, smartphones have got better in almost every conceivable way. But while consumers have seen vast improvements in screen resolution, processing power and camera quality, battery development has stalled.
Now a team of American scientists think nanotechnology holds the key to a revolution in energy storage, and they've found a way to prove it.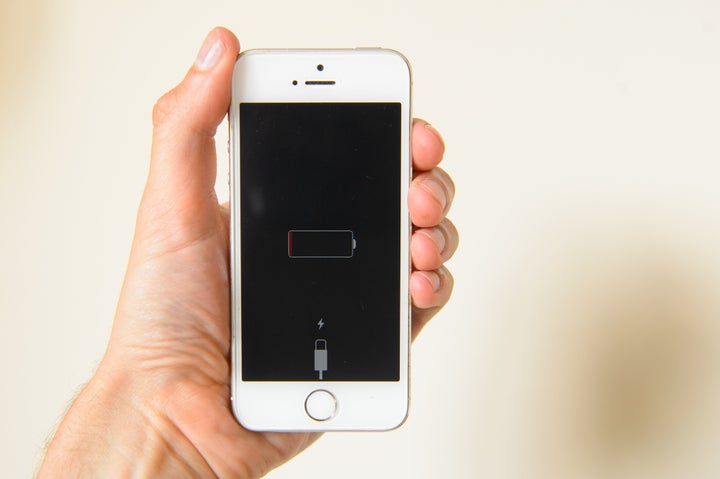 A study published in ACS Nano has revealed a new process for creating flexible super-capacitors which take seconds to charge, provide power for more than a week and can be recharged more than 30,000 times. A conventional lithium-ion battery yields just 1,500 charges.
"For small electronic devices, our materials are surpassing the conventional ones worldwide in terms of energy density, power density and cyclic stability," said Nitin Choudhary, a post doctoral associate at the University of Central Florida (UCF).
The super-capacitors are comprised of millions of nanometer-think wires coated with shells of two-dimensional materials. The core facilitates rapid electron transfer for charing and discharging, while the shells pack in huge amounts of energy into a minuscule space.
"There have been problems in the way people incorporate these two-dimensional materials into the existing systems ― that's been a bottleneck in the field. We developed a simple chemical synthesis approach so we can very nicely integrate the existing materials with the two-dimensional materials," said lead investigator Yeonwoong "Eric" Jung, an assistant professor at UCF.
Jung said the super-capacitors aren't yet ready for commercialisation, but that they could soon be used to enhance or replace batteries in a range of electronic gadgets, and even electric vehicles.
"This is a proof-of-concept demonstration, and our studies show there are very high impacts for many technologies."