While travel abroad has opened up again under the UK's traffic light system, the government are still urging us to avoid getting on a plane unless it's essential.
Environment secretary George Eustice has advised the British public to "holiday at home" – adding that he himself will not be travelling abroad this summer.
"I will be staying at home. I have no intention of travelling or going on a holiday abroad this summer," he told Sky News, urging Brits to visit the "great places" on our doorstep.
On that point, he's not wrong. The UK is filled with stunning landscapes, idyllic beaches and quaint villages – it's amazing how a few hours' drive really does feel like you're getting away from it all.
But you might still be hankering after the feel of abroad. So we've swapped some popular overseas destinations with some strikingly similar UK equivalents for your holiday consideration. Enjoy!
1. Visit West Voe Beach, Shetlands, Scotland instead of Yyteri Beach, Finland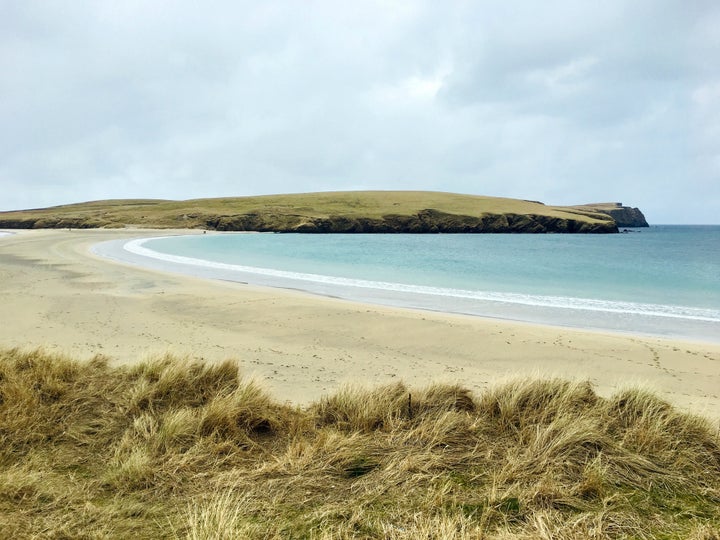 This crescent-shaped white sandy beach of West Voe beach is sheltered by steep dunes covered in marram grass and looks out onto turquoise waters. It reminds me of Yyteri beach on Finland's west coast.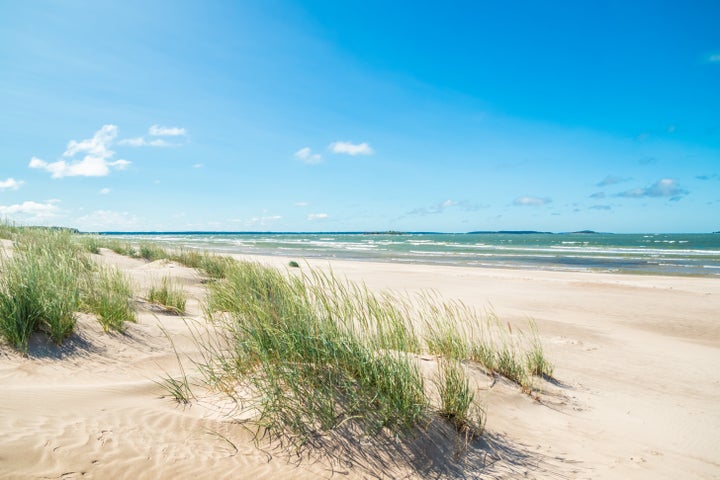 Yyteri has a magnificent 6km stretch of golden sands that has a wild feel and is backed by extensive sand dunes, wispy beach grass, and nearby woodlands.
The Shetlands has the upper hand with almost 1,700 miles of coastline and West Voe beach is one of five spots to receive a Seaside Award from Keep Scotland Beautiful. It might not be the piña colada-sipping kind of beach holiday, but you can almost imagine breathing in that fresh sea breeze.
2. Visit Observatory Gully, Ben Nevis, Scotland instead of Mont Blanc, the Alps, France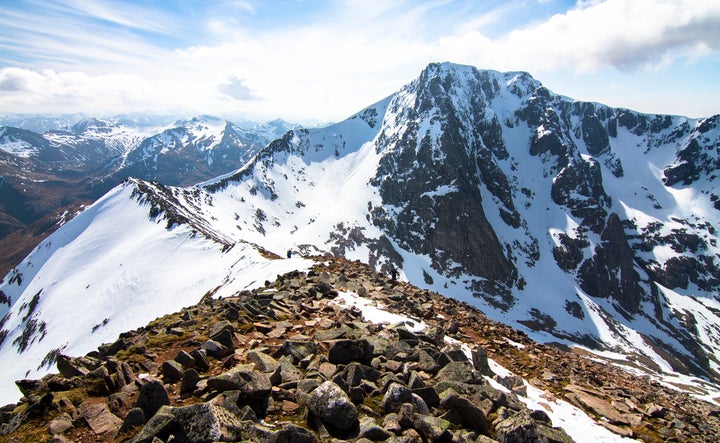 Gasping for a slice of the piste? Trade your usual ski holiday in the Alps for Scotland's Ben Nevis, which is the UK's highest mountain. Standing tall at 1345m, the Scottish slopes have had peak snow conditions for years where skiers, climbers, and snowboarders can tear up the slopes and take in the stunning views at the same time.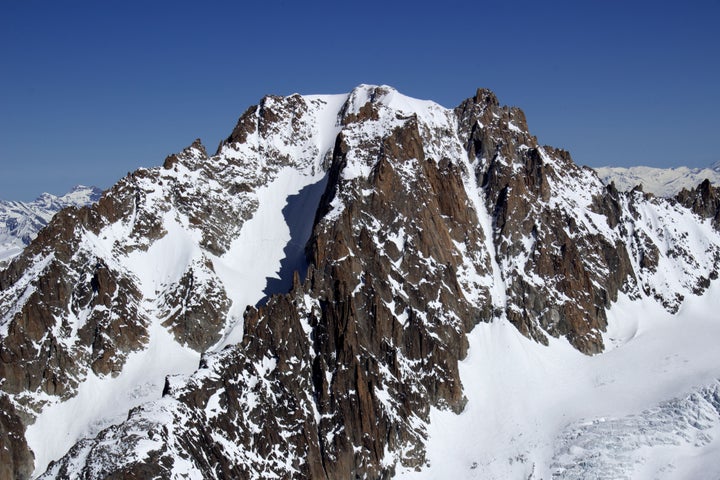 The Alps might be the more popular choice for a ski session because of its huge alpine ski region that stretches almost one thousand miles across five countries and houses thousands of ski resorts, but when flying is out of the question, sometimes you've got to bring powder to the people right at home. We don't make the mountain rules.
3. Visit Elegug Stacks, Pembrokeshire, Wales instead of Nusa Penida, Bali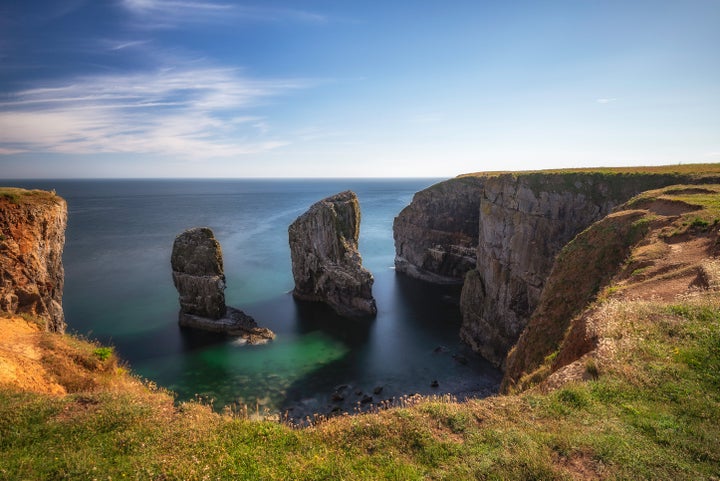 Elegug Stacks' dramatic natural rock formations will rock your world. Pembrokeshire is famed for its secluded rugged cliffs, sandy beaches and untouched woodland, which some say resembles Nusa Penida in Bali.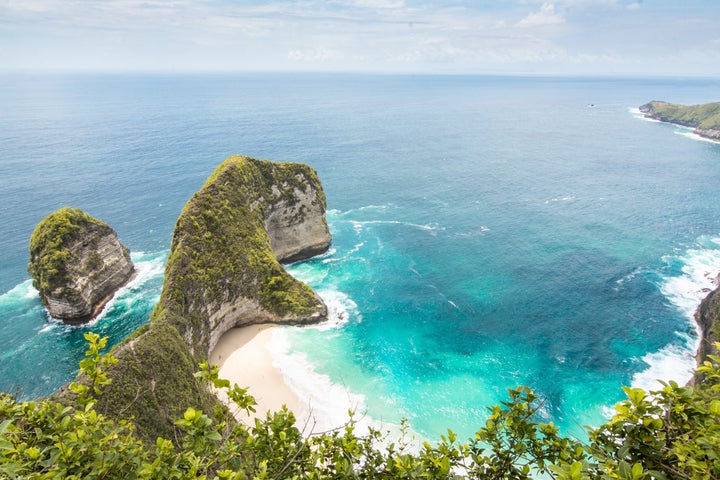 The largest of three exotic Nusa islands off from mainland Bali, this crystal clear bay boasts picturesque cliffs and lagoons, but it can get too busy during peak season, so take the road less travelled and opt for Wales. It might lack in infrastructure (and guaranteed sunshine), but makes up for with unspoiled natural beauty.
4. Visit High Force Waterfalls, Durham, England instead of Nauyaca Waterfalls, Costa Rica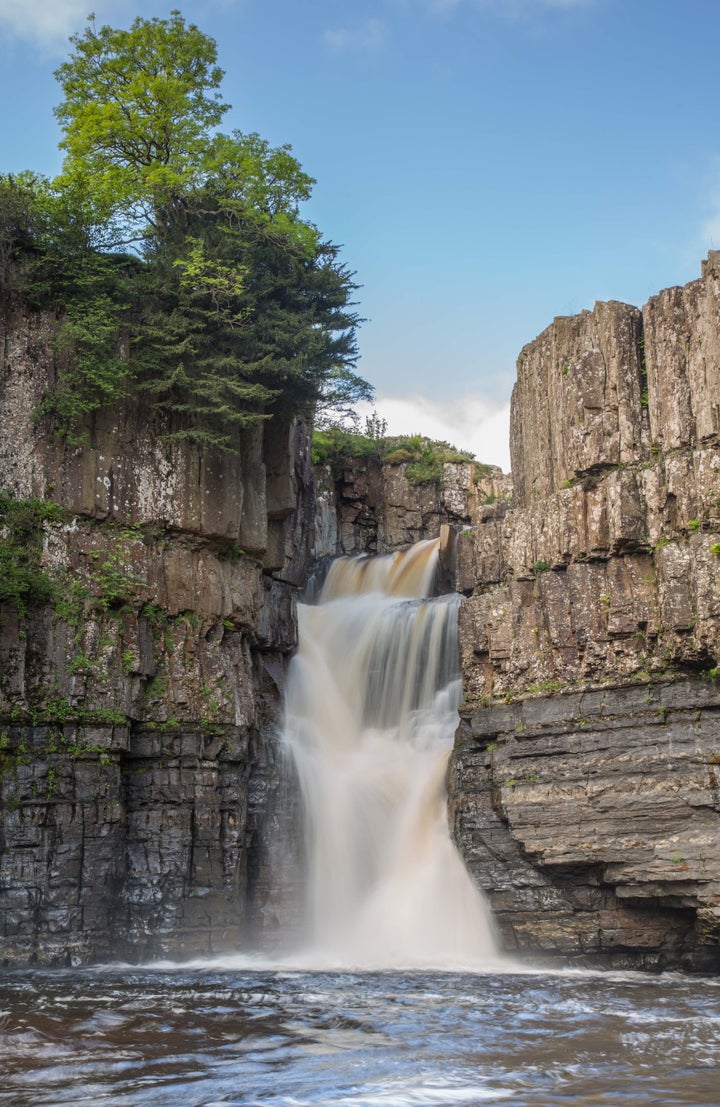 Maybe TLC were wrong. We should go chasing waterfalls, especially when they're this beautiful. Fall for Durham's High Force Waterfalls, which is one of the most spectacular cascades in Britain and enjoy the soothing sounds of continuous water flow.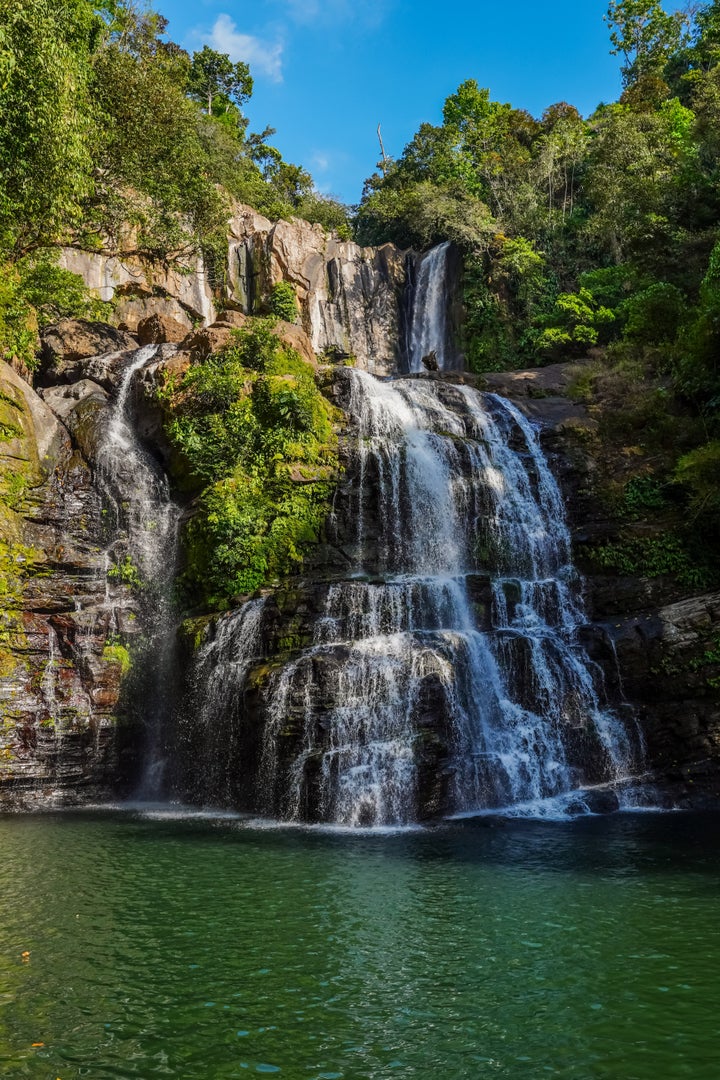 To match the roaring force of nature it's been compared to Nauyaca Waterfall in Costa Rica, which sits in a wide canyon that's covered in lush greenery and offers a deep natural pool at the base where you can dive right in. You might not be able to swim at High Force Waterfalls, but the rocks are far more ancient – with origins dating back over 300 million years!
5. Visit Langamull Beach, Isle of Mull, Scotland instead of Crane Beach, Barbados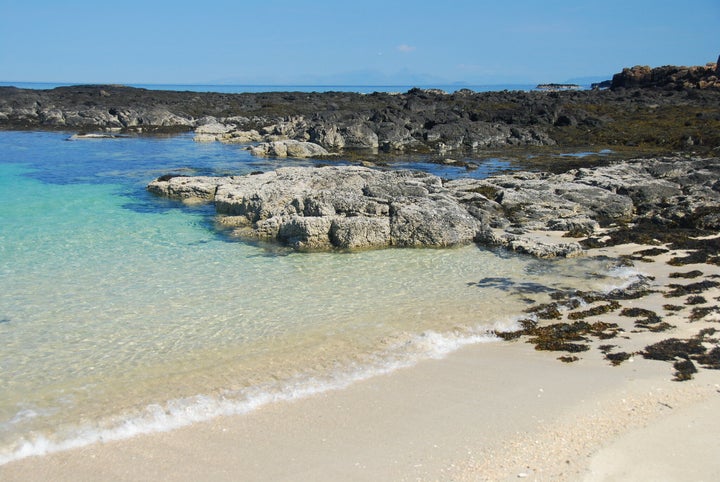 Langamull beach is home to glistening white shell sand, hidden coves and clear blue waters, which often gets mixed up with Crane Beach in Barbados. Can you spot the difference?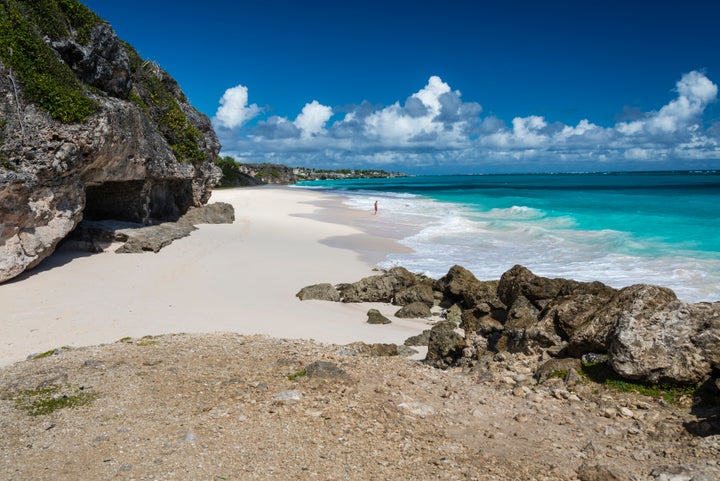 Voted one of the 'Top 25 Sexiest Beaches in the World' by The Travel Channel, the Barbados strip of powder-soft, pink-tinged sand is known for its luxury nearby resorts and villas.
But who needs the nine-hour flight to the Caribbean when we have 'The Mull of the Caribbeans' right here on British soil? It's one of the island' best-kept secrets, steeped in rich history, bountiful wildlife and iconic scenery.
6. Norfolk Lavender Fields, Heacham, England instead of Provence, France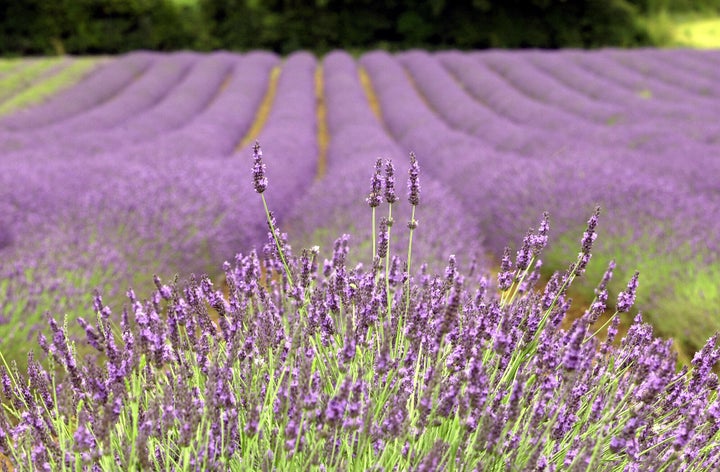 Wake up and smell the lavender. Surround yourself with acres upon acres of dusky purple-hued flowers in Norfolk's lavender fields. They might not be as famous as their French counterpart in Provence, but you can still get your fill of calming, delicate fragrance right here in the UK.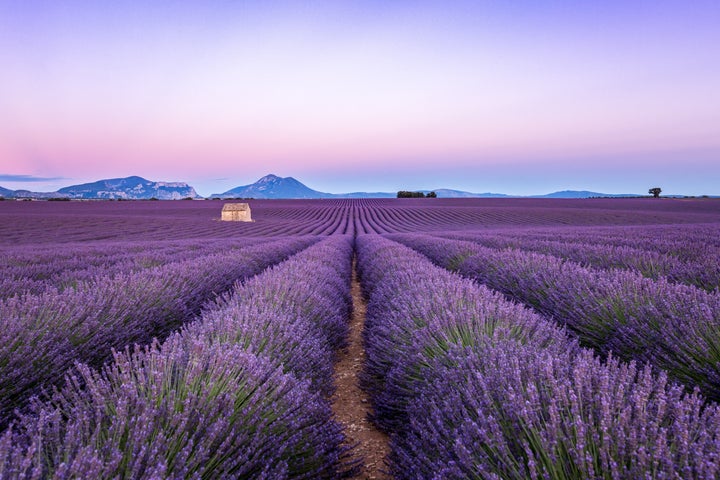 Provence does trump Norfolk on the stunning mountain and stone backdrop, but you can always visit another year. It's cutting it fine, but we may catch the tail end of the season just before the lavender is harvested in September.
7. Visit Mealtfalls, Isle of Skye, Scotland instead of Háifoss Waterfall, Iceland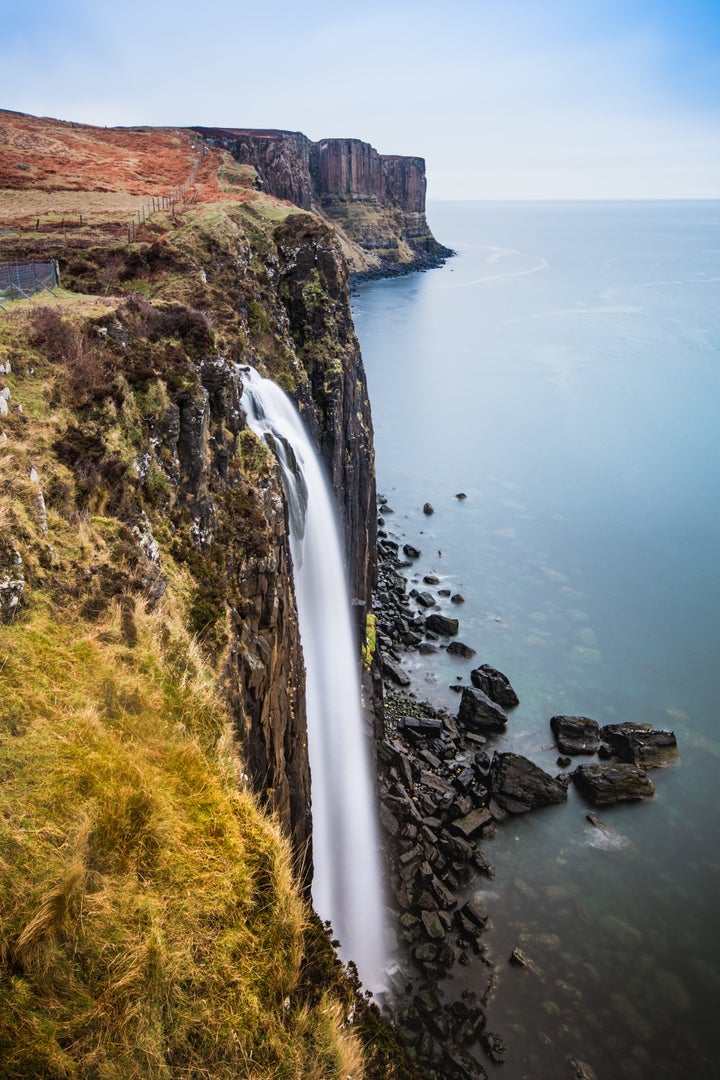 Prepare to be entranced by Mealtfalls's powerful stream of water that plunges straight off a cliff and down into the turquoise clear waters below. On second glance it looks just like Háifoss Waterfall in Iceland.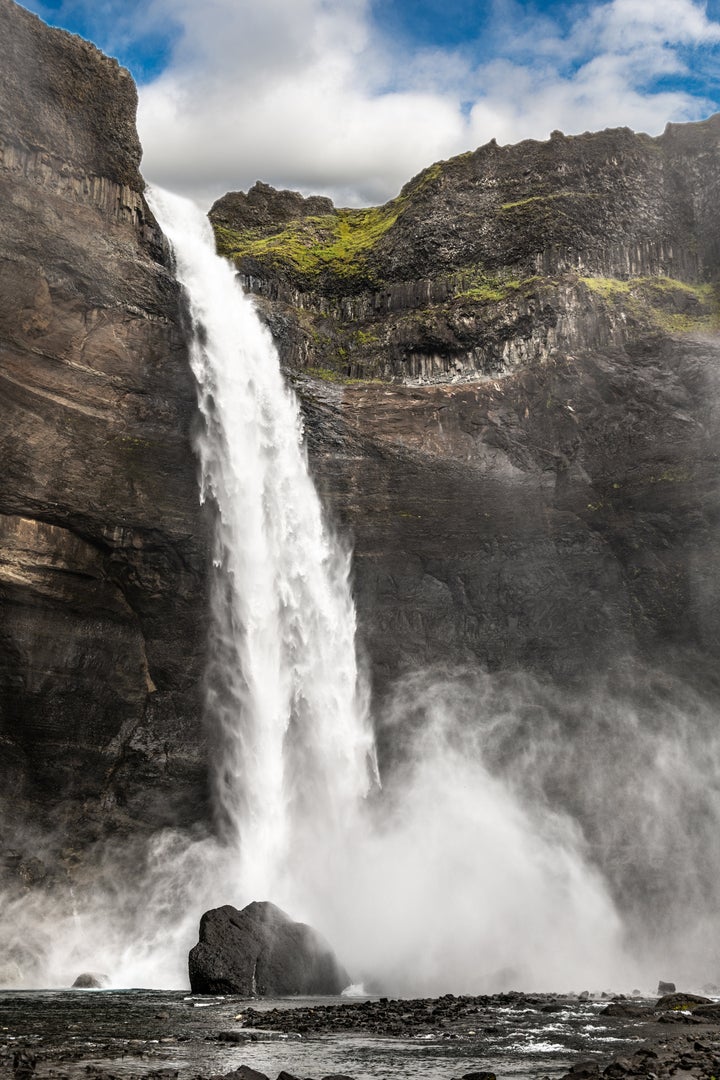 Háifoss is one of the tallest waterfalls in Iceland and comes in at a whopping 122m high and well worth a visit once you're able. If you're lucky enough, you might be able to see rainbows within the mist of the main falls.
However, the good thing about Scotland is that there's minimal hiking required if you're not feeling up to it and want to get straight in seeing the stunning ancient cliffs. Result.
8. Bidean nam Bian, Scotland instead of the Asian Himalayas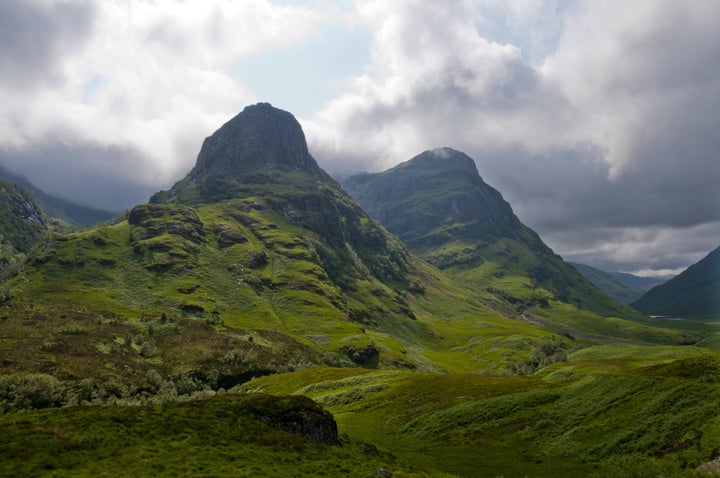 Take in the breathtaking views of the majestic range of Bidean nam Bian mountains on the south side of Glen Coe. The higher you hike the more dramatic crags, ridges and summits you'll spot along the way.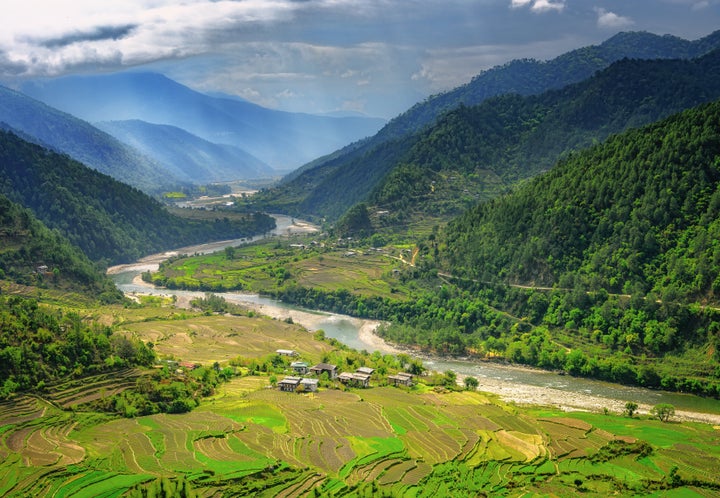 It draws similarities to the lush, verdant green mountains of the Himalayas. Travel seekers looking for adventure across the other side of the globe can chase similar thrills in Scotland.
9. Visit Cockington Village, Devon, England instead of Veules-les-Roses, France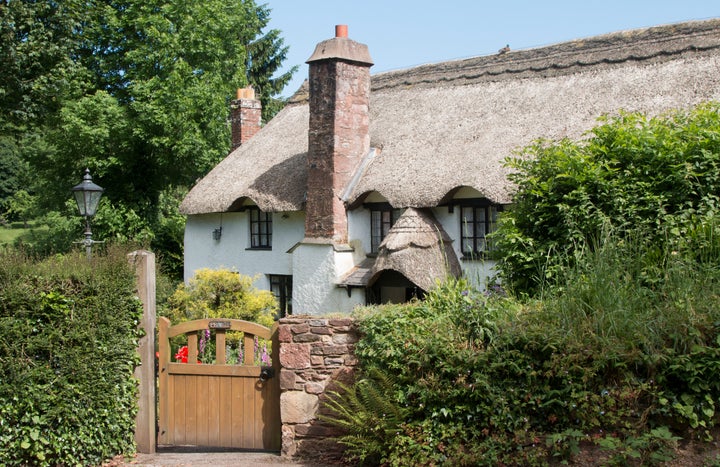 Jokes about the name aside, Cockington is a picturesque thatched-roof village hidden away just outside of Torquay, originally founded in the Iron Age. It's worth taking a walk back in time along this UNESCO geopark site's narrow lanes and the nearby Cockington Country Park, which has bagged a Green Flag Award for the last 23 years in a row.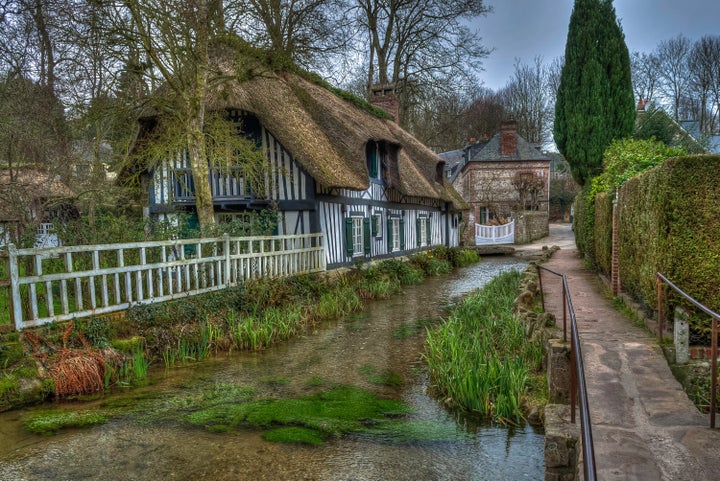 Cockington looks the spitting image of the lovely Veules-les-Roses village in France. A small, quaint town in the Normandy region dotted with watermills, Norman houses, and flower gardens. Lush.
10. Visit Sgwd yr Eira Waterfall, Brecon Beacons, Wales instead of Tad Mork Waterfall, Chiang Mai, Thailand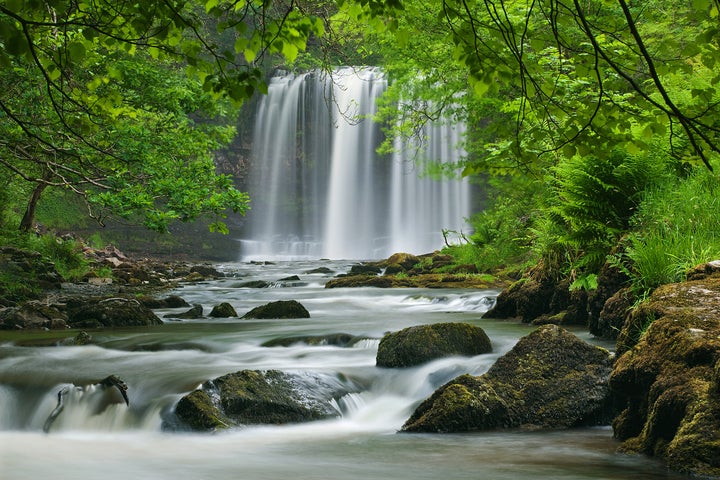 Hidden deep within the Welsh valleys of the Brecon Beacons is waterfall country where you'll be treated to towering falls left, right and centre, but the highlight is the beautiful Sgwd yr Eira's classic rectangular drop.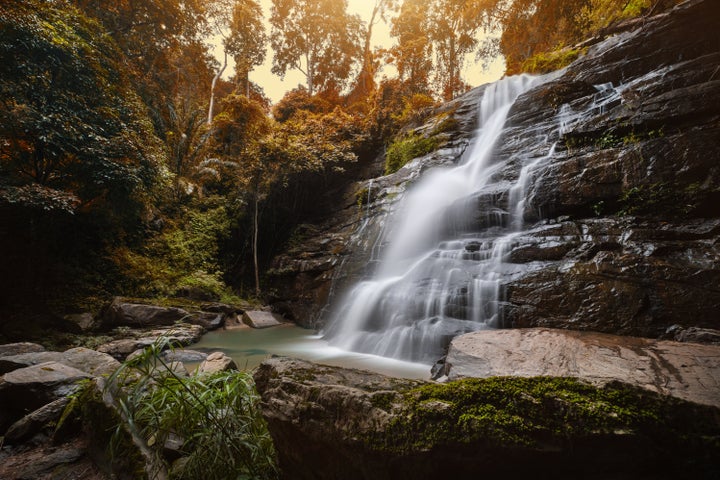 It's the same shape as the Tad Mork Waterfall in Chiang Mai Thailand, which looks every bit as breathtaking and serene as the photo looks. But who needs Thailand when you have an area of outstanding beauty right on our doorsteps? It's a 2.5-mile walk to get to the falls from the nearest village, but you'll be rewarded with magnificent falls in full flow.
11. Visit Gaping Gill, North Yorkshire, England instead of Son Doong, Vietnam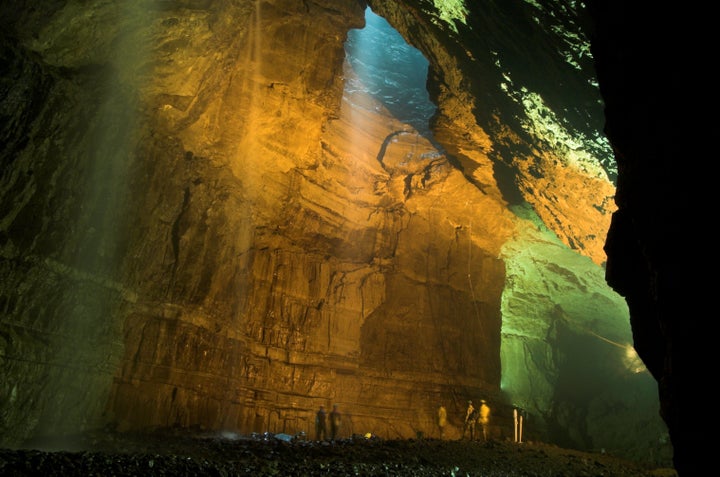 Fall in love with Gaping Gill's 98-metre deep pothole and have a rock-solid good time. This Northern Yorkshire rocky landmark is only open twice a year, get a glimpse of one of the most complex cave systems in the UK.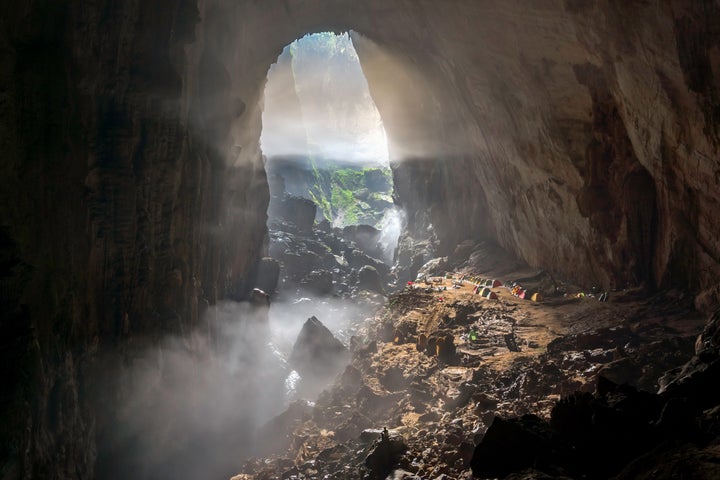 Speaking of large caves, you're going to dig Son Doong cave in Vietnam. It's the world's biggest cave measuring 1.35bn cubic feet long, it's so big that it has its own weather system and can comfortably fit a Boeing 747 in its largest passage. Yeah, that big.
For now, all the geology lovers out there can get their fix by appreciating some of the wonders we have right here in Britain.
12. Visit Lunan Bay, Scotland instead of Cape Cod, Massachusetts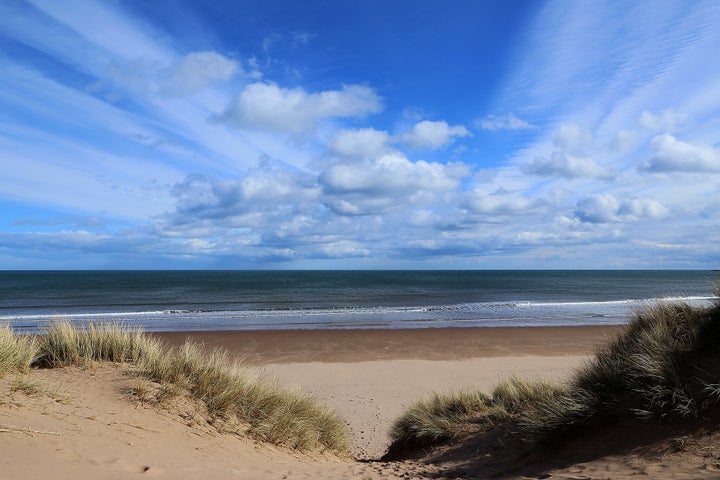 Seeing double? Don't worry it's not your eyes deceiving you, Lunan Bay in Scotland looks exactly like Massachusetts's Cape Cod. This British beach was originally built for King William of Scotland to defend against Viking invaders and really does have it all: a magnificent sweep of sand, a cave with an arch at its northern end, and even a ruined castle.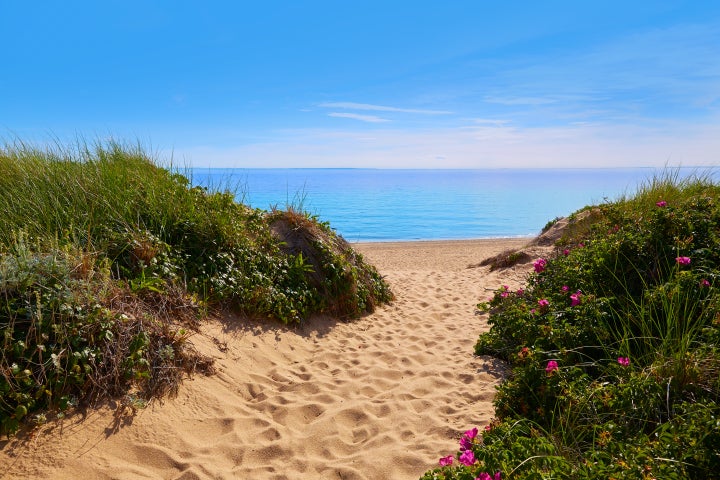 Its American hook-shaped counterpart can be just as beautiful, with its quaint fishing villages, kitschy tourist traps, and marram grass backed beaches dotted throughout. However, Scotland edges in the lead with its cool Viking history.
13. Visit Sandwood Bay Beach, Sutherland, Scotland instead of Skallerup Strand Beach, Lønstrup, Denmark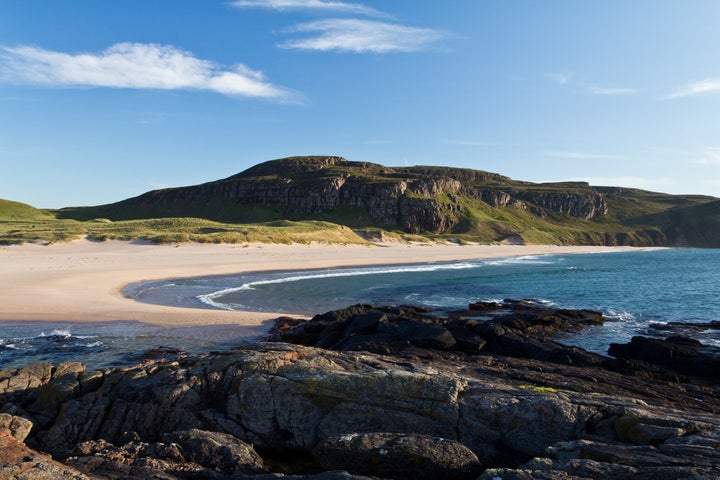 Secluded long coastal stretch facing the ocean? Check. Huge beautiful pink sand dunes? Check. Crystal clear freshwater blue lake? Check. Hit the holiday jackpot at the picture-perfect Sandwood Bay Beach in Scotland.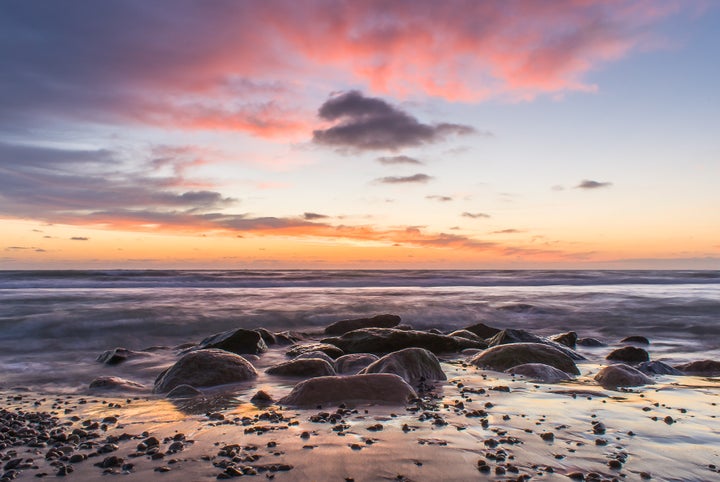 And for the lottery rollover, Denmark's family-friendly Skallerup Strand Beach is also a winner. There are tons of activities to do here including hiking and beach fishing.
14. Visit Achmelvich Beach, Lochinver, Scotland instead of Saleccia Beach, Corsica, France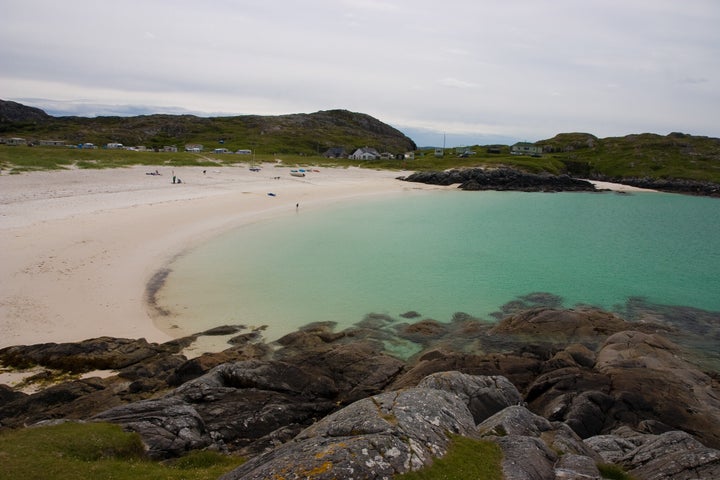 Enjoy your one-way ticket to relax town at Achmelvich Beach. Sprinkled with sandy white beaches, a ruined old mill, and a hidden cove, who would have guessed that all this was in Scotland? With its tranquil deep blue waters, it echoes something you would find in the south of France.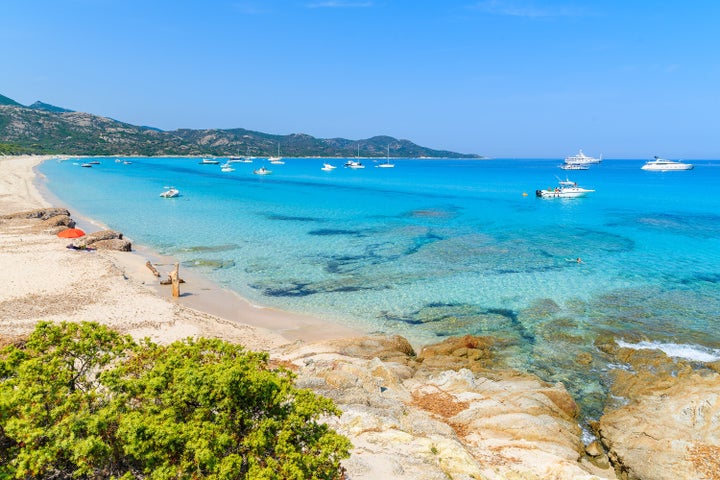 Do a double-take of its doppelgänger at the secluded Selaccia Beach on Corsica Island. This dazzling flash of white sand is actually on a desert part of a protected area near dense scrubland, but head north of that and you'll be rewarded with the same turquoise seas as Scotland.
15. Visit Castell Coch, Wales instead of Bran Castle, Transylvania, Romania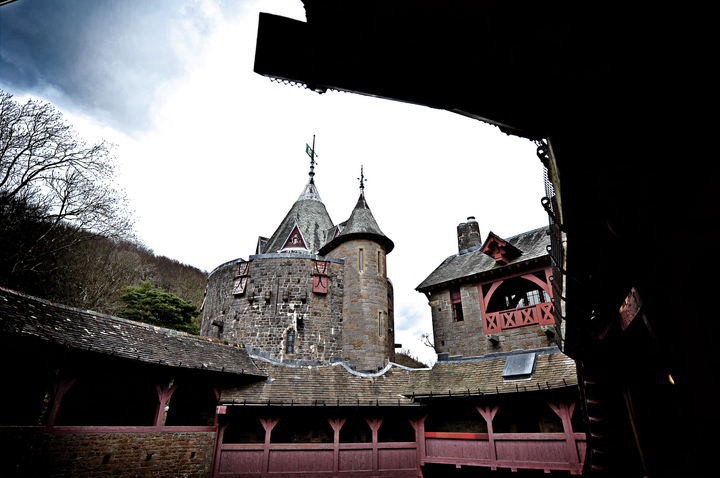 Magic by name, magic by nature. Castell Coch or 'Red Castle' near Cardiff in Wales towers high above the surrounding ancient beech woods. This 19th-century Gothic Revival castle was built upon the ruins of a medieval fortress and it's almost impossible to tell apart from Bran Castle in Transylvania.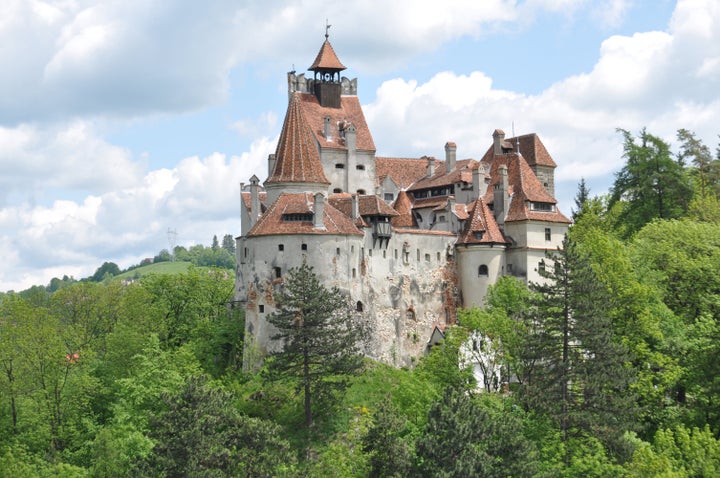 Perched dramatically on a hill and you'll be able to see its distinctive orange-tiled turrets and steeples rise high above the trees. Both castles have mystical properties attached to it. One is associated with wizards and witches, and the other with vampires. We'll let you decide which is which.
16. Visit Smoo Cave, Sutherland, Scotland instead of Phra Nang cave, Krabi, Thailand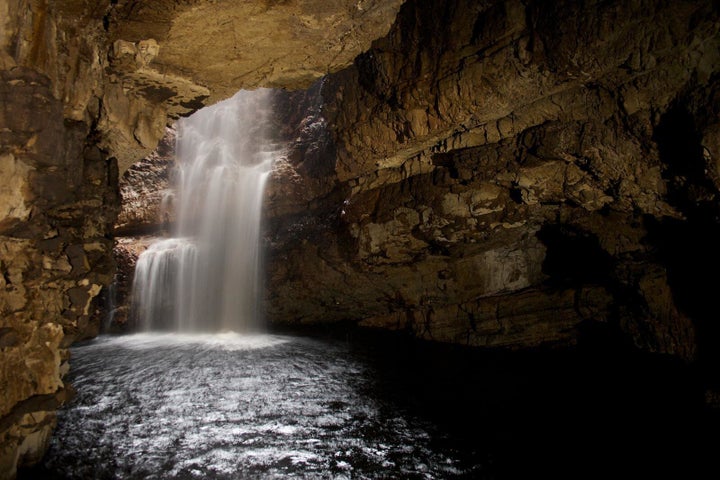 Go deeper underground to see Scotland's Smoo Cave. Its limestone scenery dominates the Sutherland region and offers a fascinating network of cave systems.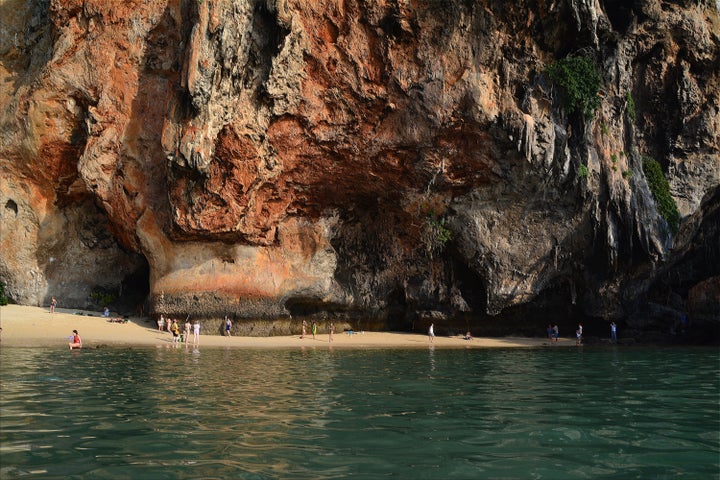 For more stalagmites and stalactite formation action, cast your eye to Phra Nang cave in Krabi. Legend says that an Indian princess was killed in a shipwreck offshore and her ghost occupied the cave, which is why it's sometime's known as Princess cave. Whatever the tales are, one story that's set straight is that this boat access-only cave underneath a cliff surrounded by alluring white-sand beaches is legendary around Thailand.
17. Visit Barafundle Bay, Pembrokeshire, Wales instead of Ithaca, Ionian, Greece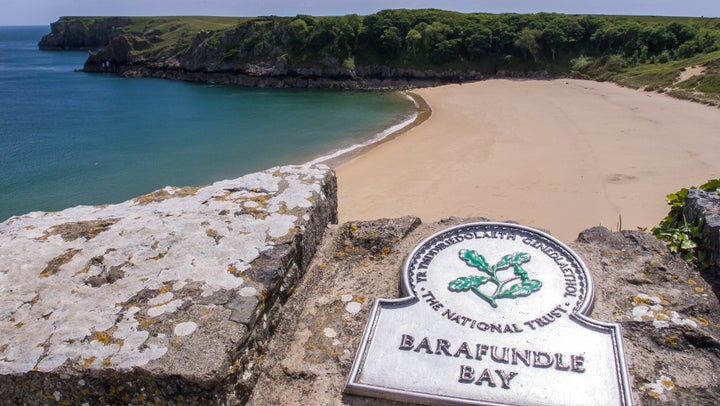 It's not surprising that Barafundle Bay in Wales scooped up the Seaside and Green Coast Awards for one of Britain's best beaches. From scenic walks along the impressive rocky cliffs to dramatic rock arches and rolling sand dunes, this golden half-mile crescent-shaped stretch is worth its weight in gold.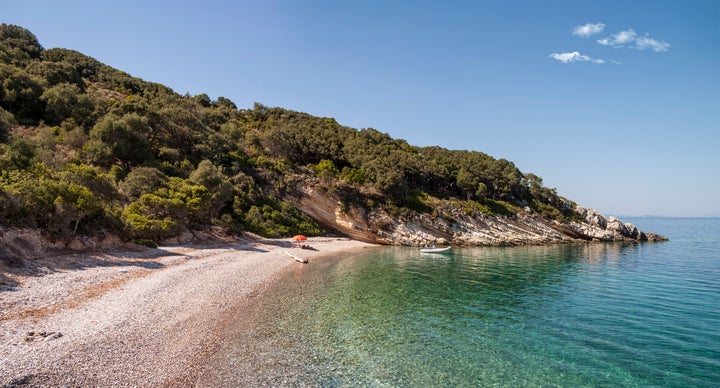 You may have visited Barafundle's Greek twin: the island of Ithaca just off the northeast coast of Kefalonia. Ithaca is a mythical Greek island that's home to Odysseus and glorious views across the Ionian Sea.
18. Visit Kynance Cove, Cornwall, England instead of Costa Paradiso, Sardinia, Italy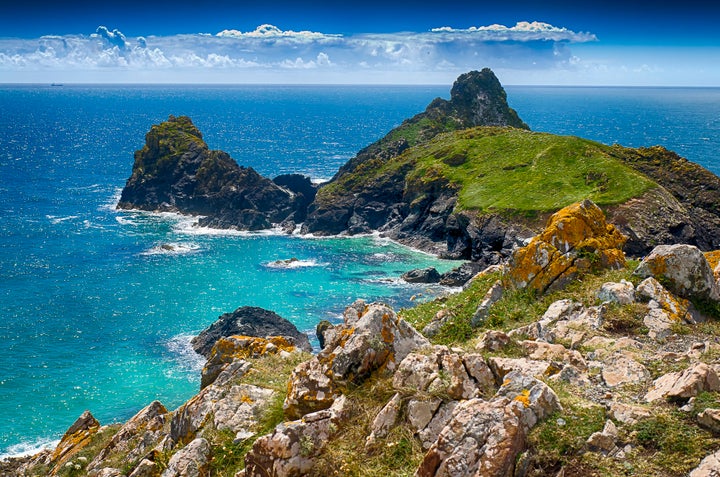 Kynance Cove in Cornwall is known as the Jewel of the Lizard Peninsula and it's easy to see why. From its brilliant turquoise seas, pale sandy beaches and rocky coastline, it'll soon be the jewel of your eye, too.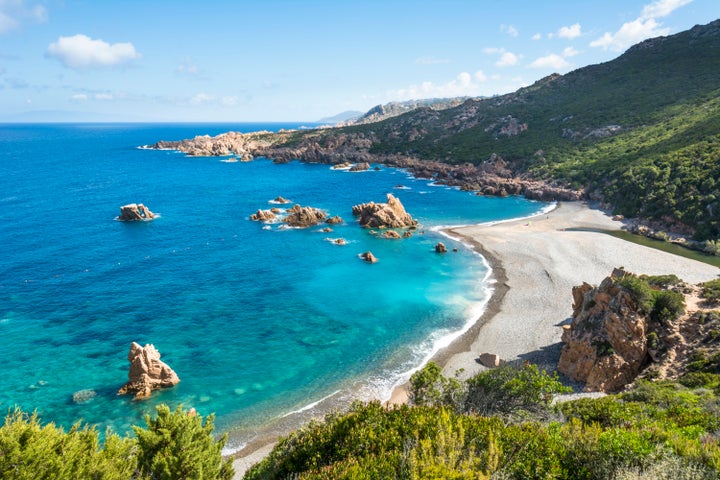 But don't get confused with Costa Paradiso in Sardinia. Both share a similar craggily shore, but Italy's beach resort offers a secluded beach with panoramic views of the Mediterranean rocky terrain. We'll take both, thanks.
19. Visit Durdle Door, Dorset, England instead of Anacapa Island, California, US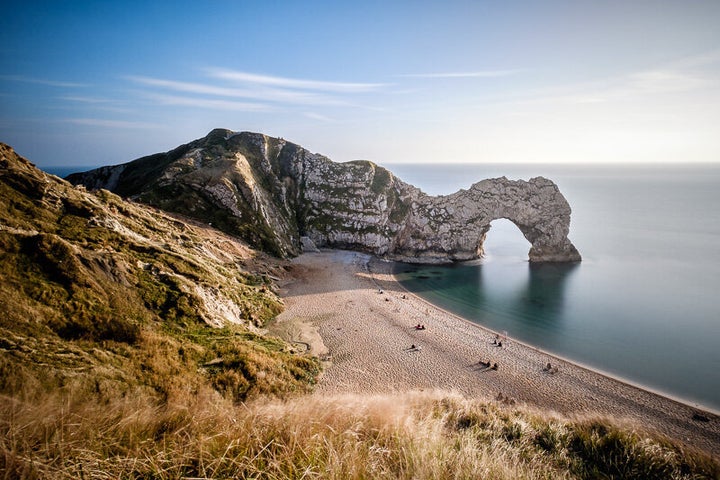 Dorset holds the key to a chilled out break in the sun. Make your way down to Jurassic Coast and peep through the stunning natural wonder of Durdle Door that defines the dramatic coastline.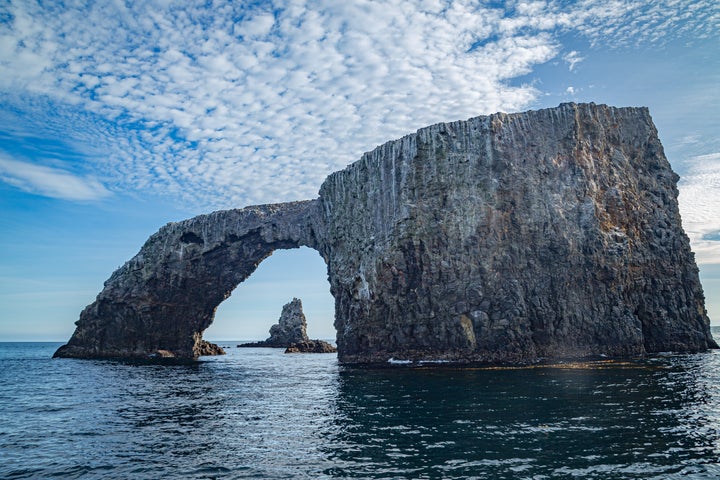 Once we can travel again, 5,000 miles west of Durdle Door lies the volcanic Anacapa Island off mainland California. Here, you'll score another hole in one with another almost identical natural formation. It's one of the most undeveloped, but utterly magical national parks in the US.
20. Visit Portmeirion, Gwynedd, Wales instead of Loro Ciuffenna village, Tuscany, Italy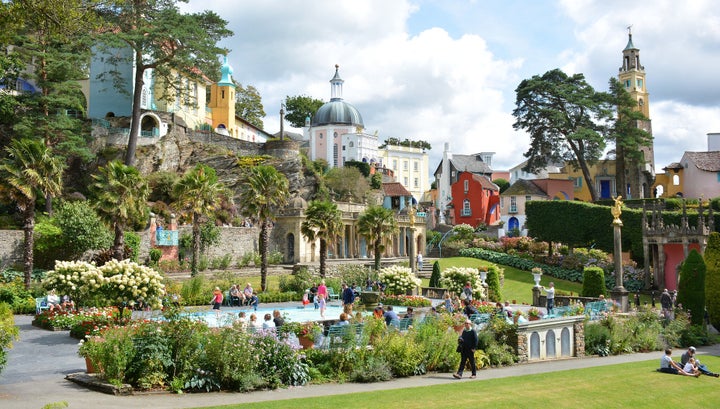 Modelled on an Italianate-style village – it's no wonder that Portmeirion on the coast of North Wales takes after its enchanting Tuscan twin. Take a walk through this fairytale technicolour pastel village that overlooks the beautiful Dywryd estuary, woodlands and mountains.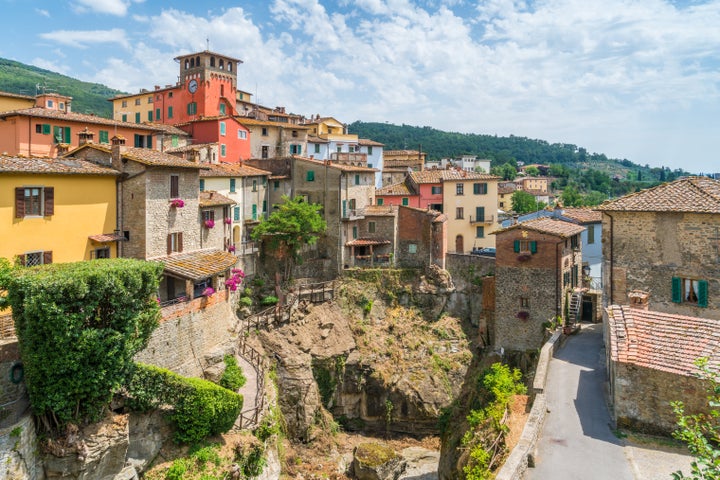 Portmeirion looks like the charming medieval village Loro Ciuffenna, where you'll see familar rainbow-coloured buildings sitting high above the Ciuffenna river.