Serena Williams has suggested she has to work twice as hard as white tennis stars to gain public admiration, due to the colour of her skin.
In an interview with Vogue, the 35-year-old said she believes people think she's "really tough and really mean and really street".
"I believe that the other girls in the locker room will say, 'Serena's really nice.' But Maria Sharapova, who might not talk to anybody, might be perceived by the public as nicer. Why is that? Because I'm black and so I look mean? That's the society we live in. That's life," she said.
"They say African-Americans have to be twice as good, especially women. I'm perfectly OK with having to be twice as good."
The athlete, who has 23 Grand Slam titles and is pregnant with her first child, also said being a black woman on the cover of magazines is important to her.
"The success of one woman should be the inspiration to another, and I'm always trying to inspire and motivate the black girls out there. I'm not a model. I'm not the girl next door. But I'm not hiding. Actually, I look like a lot of women out there," she said.
This isn't the first time Williams has used her platform to address issues of skin colour and racism.
She wrote: "Does my sassiness upset you? Why are you beset with gloom? You may shoot me with your words...you may kill me with your hatefulness, but still, like air, I'll rise."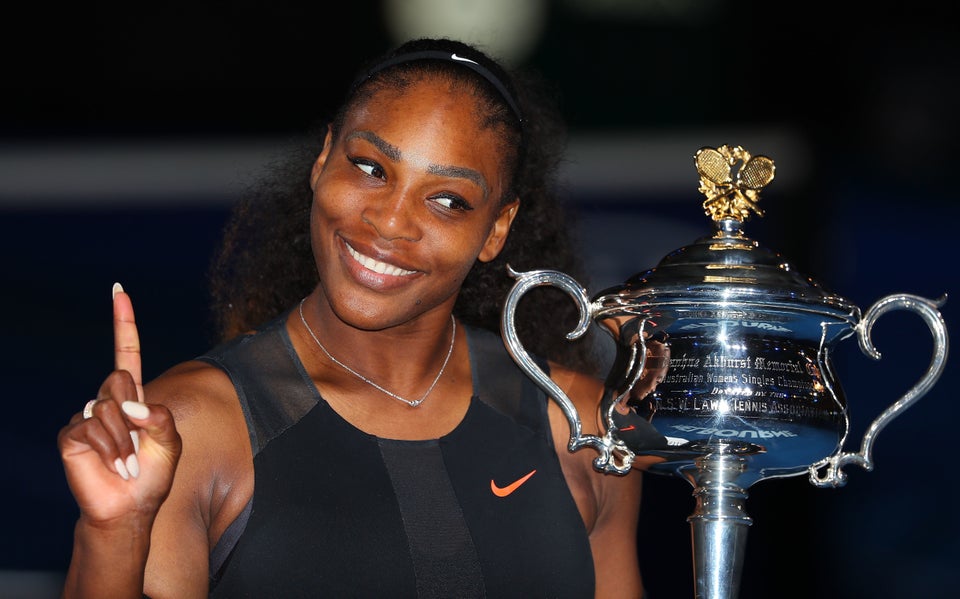 10 Times Serena Williams Slayed