For six years, Willie Garson was best known as your gay best friend, and ours, playing Stanford Blatch on 'Sex And The City'. During his time on the show - and the two subsequent films - we saw Stanford looking for love (sometimes successfully, sometimes unsuccessfully), tying the knot and wearing, it must be said, a lot of very colourful ensembles.
As part of our Loud & Proud series, where we're reflecting on gay culture in the entertainment industry, as well as looking ahead to what's left to be done, we spoke to Willie about playing a gay character as a straight actor, how it felt to play Stanford at a time at a time when the former were far rarer species, and of course, whether he and the girls will be reuniting for a third film…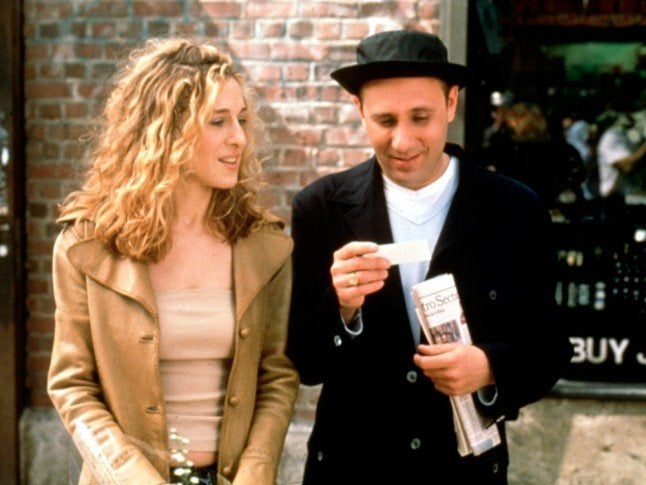 You appeared in the first series of 'Sex And The City' back in 1998, at a time when there wasn't a lot of gay representation on TV. Did you feel a certain pressure because of that?
Most of the pressure I felt was to not be offensive. I didn't want to offend the community at all, and that was a really big concern of mine. To the point where I didn't even have HBO for the first three years, because I didn't want to see it, because I was so terrified of being offensive. But, the gay community really rose up, and said 'we know people like this, this is real.' And so that made me feel great, and I could start watching the show.
As well as being a flamboyant character, we did see Stanford in relationships. Did it feel important to show a gay character having a romantic life at that time?
That was really important, that it wasn't all just hooking up, taking drugs and dancing all night. That Stanford was an actual person, looking for relationships. And that's a really important thing, because to many people, that was what it looked like.
It was also very important to the show, to show someone having fun being gay, being proud, open and comfortable with who they are. You know, we'd just come through the crisis and every representation of gay was kind of dark, and spoken in hushed tones. But Stanford was like, 'hey, I'm gay. Really gay. Super gay. And I'm happy about it, I'm looking for a boyfriend, looking for a husband', and it was very open, and different to what had been shown before.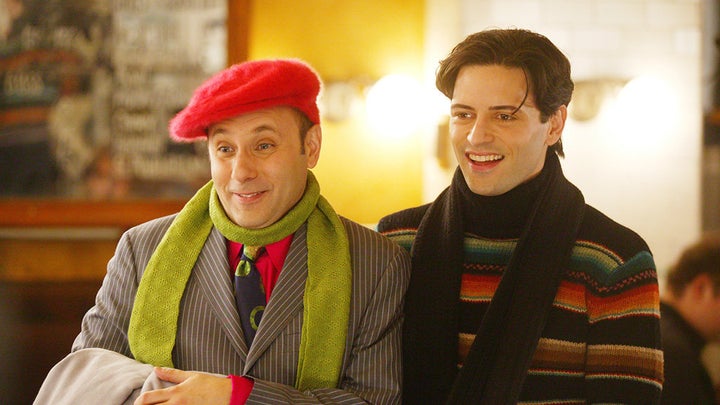 Stanford once said he felt like 'the outcast of the outcasts', which put into words how a lot of gay people felt. Did it feel like Stanford represented gay people who didn't feel like they fit in with the gay scene?
*laughs* I don't know if we broke stereotypes, but I imagine many, many gay men felt the same way. That they don't feel like taking poppers and staying up all night, dancing to electronic music. I want to wear nice clothes and go to a nice restaurant and look for a boyfriend.
How do you think that Stanford differs from other gay characters on TV?Hmmm. That's a really hard one, because everyone helped, and everyone had their own take on it. Certainly 'Will And Grace' made a lot of moves as well… I don't know, because I'm trying to think of something like 'Queer As Folk', that came after and had a lot of gay characters.
It was always something of the 'different', and 'Sex And The City' was more, 'he's not different, we're including him.' He was less of an outsider, really, than other gay characters before him.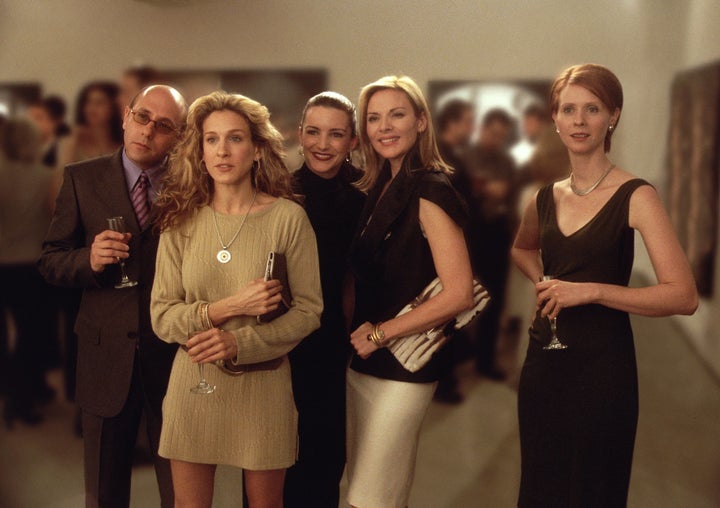 What was the reaction like from gay viewers?
Really positive, and I've got all the wonderful cliché things that you can imagine! People telling us that they felt like they had a friend on television, or kids saying that they'd never seen someone who was like they felt on screen. It's always been very positive, no one's ever come up to me and said 'you were terrible for gay people', which is really heartwarming for me, because that was always my fear!
As an actor playing any role, you want to help people, and you want people to be happy to see you, and have them think positively about things. Even if you're playing an axe murderer, you want them to have a different view on it that is positive.
And the greatest thing about Stanford, too, was that he was in on the joke. Always. He wasn't the joke, he was making the joke. And that's really important, you know?
Why do you think 'Sex And The City' fans are so taken with Stanford?
For women, he was always a great character, because he's safe. Now it's obviously more common, but at the time it was like, 'he is a male, but I can be safe and talk to them, and be comfortable and talk to them, like I might not be around my husband or boyfriend. It's completely safe, because this person isn't going to try and have sex with me' *laughs* So that's probably why.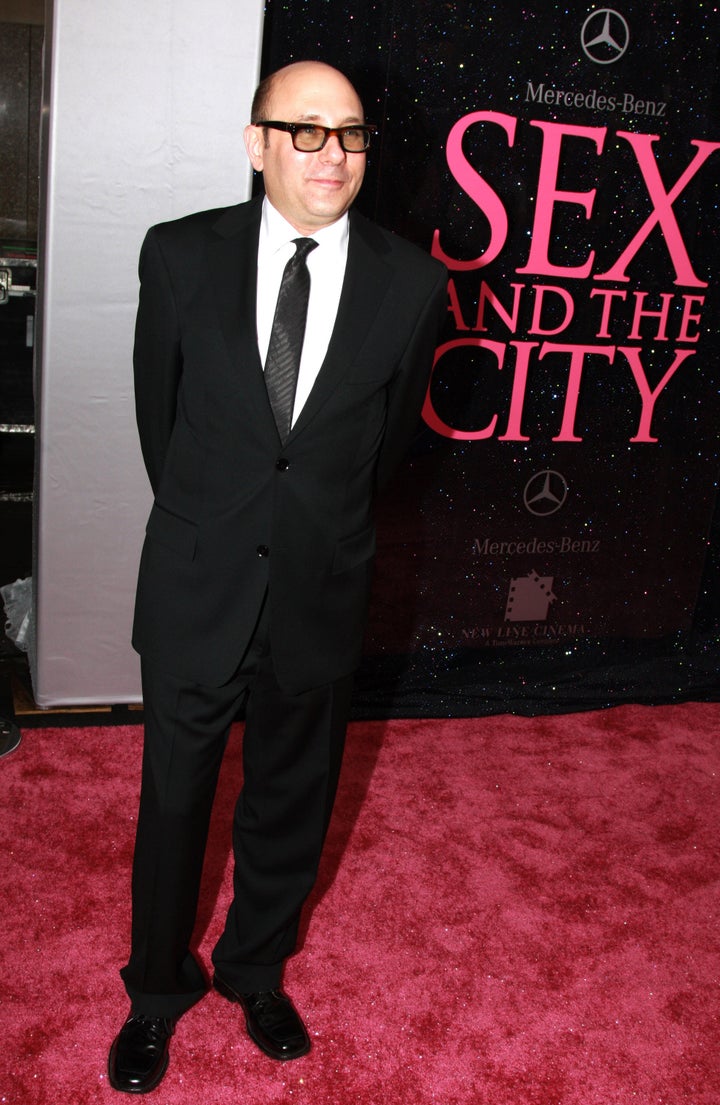 What was your favourite scene as Stanford?
Oh my God, there are so many. My favourite scenes were always just me and Sarah Jessica [Parker] just talking, like calm scenes, where we're really right there with each other, going over whatever the issue is. And, you know, showing that real human interaction of two people who really need each other. Those were always my favourite moments. So there's hundreds and hundreds of them, so many scenes. It was all good, we don't have a lot of terrible scenes.
Stanford got married in the second film, what was that like?
I thought the wedding was small… You know, it was great, because it was the next movement. And now in America, gay marriage is just a thing. Gay people just get married. But at the time, six or seven years ago, it was like, 'if we're going to have a gay wedding, it's going to be crazy. Swans, and the gay men's chorus, and Liza Minnelli. All of it'. So I think was like introducing it to the world, 'this is the next movement'.
When you think of filming 'Sex And The City', what's your over-riding memory?
You know, all the different places we got to shoot, and the way we got to use New York. More environmental things, really. I'll watch a scene and I'll remember 'oh my God I had to smoke 50 cigarettes that day', or we're walking and I remember it was 12 degrees that day and we were pretending it was July. For some reason, it's always environmental, logistical things that I remember when I'm watching scenes.
As a straight actor, were you worried at all about being typecast because of playing Stanford?
The problem when that happens for actors is that they do it to themselves. Obviously for a time, every flamboyant character that was in any script ended up on my desk. So it's a choice. Do I go after that part that's very similar to Stanford, or do I not? My next series was not that, and my series after that was not the one before. I really make a concerted effort as a character actor to make each one as different as possible.
You could play it for the rest of your life if you want to, and that's your prerogative, but I think most actors would like to move on and play something different. And also, I've played it already with the best writing I'm going to get. Anything else is going to be like a cheesy rip-off.
And now I've got to ask you the question everyone wants to know - is there going to be a third film?
We just finished shooting!! No. We just don't know! The only people who ask that question are journalists, so they're the only people who discuss that, because we really don't know.
I think if there is more story to tell, they'll find a way to tell it. It's been a while now, the second movie was 2010, so I don't know if it's going to happen. I certainly would jump at the chance, and I can't speak for everyone else, but I imagine most people would. So, we always hope. We hope as much as the fans do. People want a third film, but it all comes down to script and story and finances and time, all of that.
Watch Willie Garson in Sex and The City® Seasons 1-6 from 5th May with the NOW TV Entertainment Month Pass for just £6.99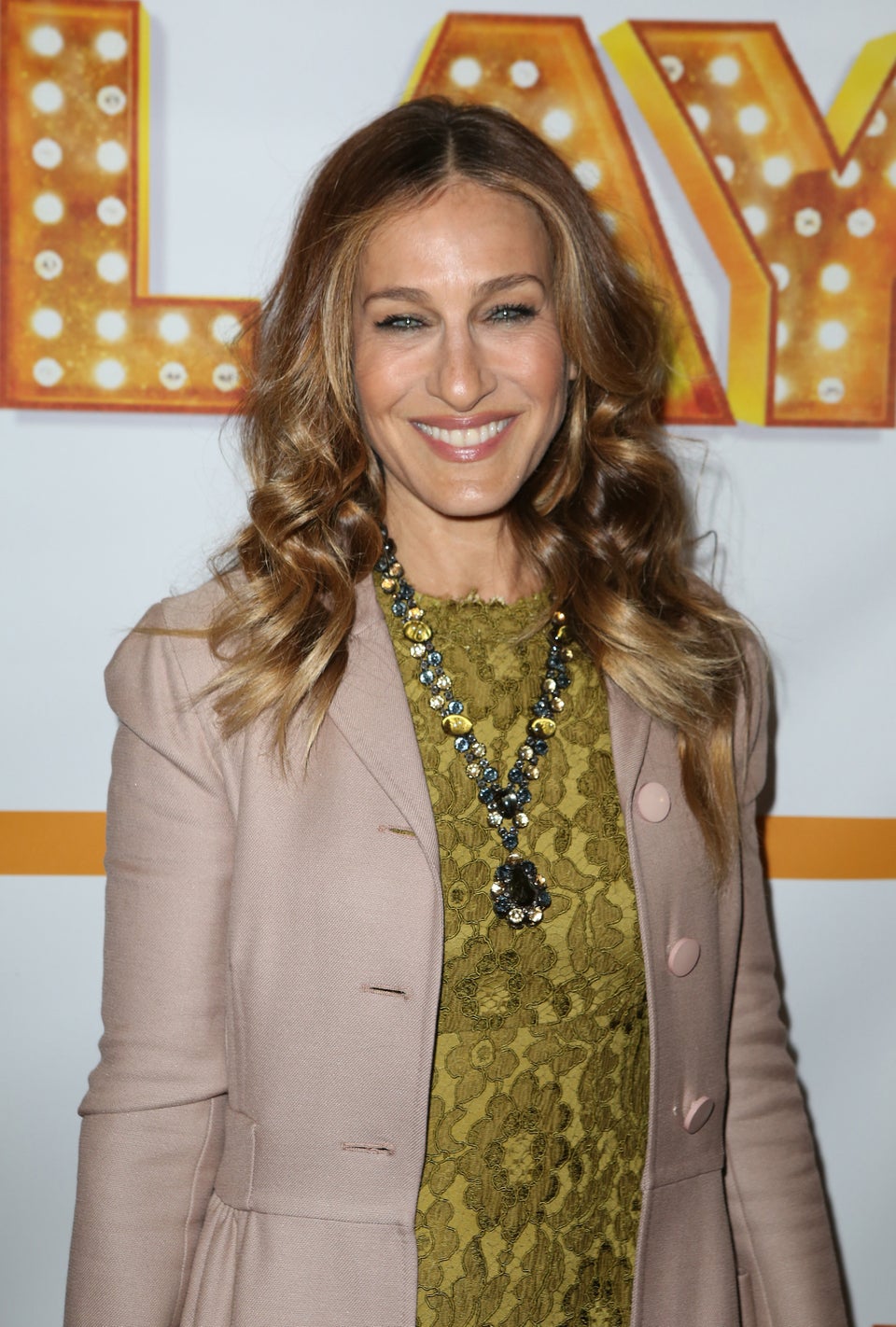 'Sex And The City': Where Are They Now?
HuffPost UK is turning Loud & Proud. Over the next fortnight, we'll be is celebrating how gay culture has influenced and, in turn, been embraced by all fields of entertainment, inspiring cinema-goers, TV audiences, music-lovers and wider society with its wit, creativity and power of expression.
Through features, video and blogs, we'll be championing those brave pioneers who paved the way, exploring the broad range of gay culture in British film, TV and music and asking - what is left to be done? If you'd like to blog on our platform around these topics, please email ukblogteam@huffingtonpost.com with a summary of who you are and what you'd like to blog about