Forget Alton Towers, because Brazil has moved onto bigger and more sexual things.
The country, which is set to host the Olympics later this year, will be home to a sex-themed fun park called 'Erotikaland' in 2018.
Attractions will include a 7D cinema complete with vibrating seats, a nudist pool and erotic museum featuring art and sculptures.
There will also be a train of pleasures (essentially a naughty ghost train), a snack bar selling aphrodisiacs, genital-shaped bumper cars, a hotel, and erotic games a gogo.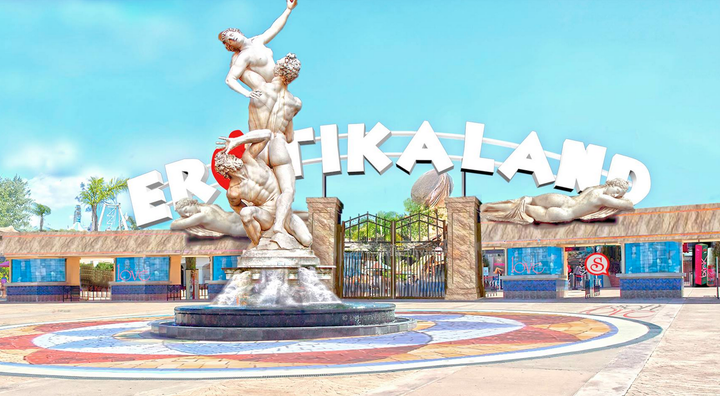 The park, which will be based in Piracicaba,São Paulo, is restricted to people aged 18 and over.
"We know it is a very ambitious project, but our intention is to make the site an international tourist spot," says businessman Paulo Meirelles, one of the guys behind the project.
The only downfall is that admission will cost $100 (or £70). But we guess it's a once-in-a-lifetime, and rather educational, opportunity.