More than one third of Brits believe sexting another person while in a relationship is not technically cheating.
A survey found that 35% did not believe sending explicit or flirty messages to another person was classed as being unfaithful.
Sending explicit photos was thought to be less acceptable than flirty messages, with 62% of participants saying they'd feel guilty about sending one.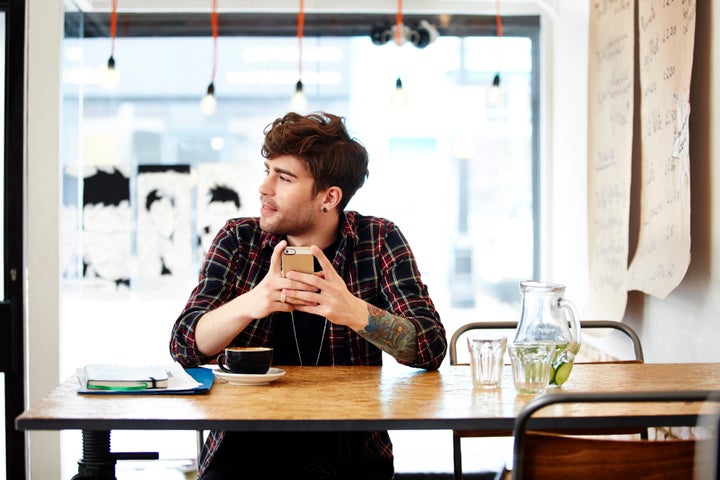 The survey of 2,150 people was commissioned by law firm Slater and Gordon after they found a number of clients were citing adultery when going through a divorce.
Currently in the UK, someone can only sue for divorce on the grounds of adultery if their husband or wife has had sex with someone else.
Of those surveyed, just 8% admitted they had sexted. However 35% said that they didn't think it was an unfaithful act.
"We have seen a rise in the number of clients coming to us who think their partner has crossed the line and committed adultery, but not in the traditional sense," said Rupi Rai, family lawyer at Slater and Gordon.
"What some might consider sending flirty messages or explicit pictures, others consider to be detrimental to their relationship and cause as much hurt and upset as physically cheating."
According to the new research, men and women find it difficult to pin down what does and doesn't constitute cheating, with a massive difference between genders and age groups.
More than half (57%) of people aged 35 and over think having dinner with a person you have feelings for is crossing the line, while almost one quarter (24%) of 16-24 year olds think it's absolutely fine.
Meanwhile 45% of people aged 35 to 44 think that regularly texting someone you have an emotional connection with is cheating.
Only 26% of men think meeting up with an ex is cheating compared to 35% of women.
Rai added: "The research is a real warning to couples about being careful not to cross that line."
Do you think sexting is classed as cheating? Let us know in the poll below.
Related