Not sure what to give that special man in your life? Some wildly sexual undergarments, of course.
Lithuania-based Etsy seller 'warmpresents' is about to make all your weird bedroom stuff come true with their so-bad-they're-good-and-then-bad-again knitted pants for men.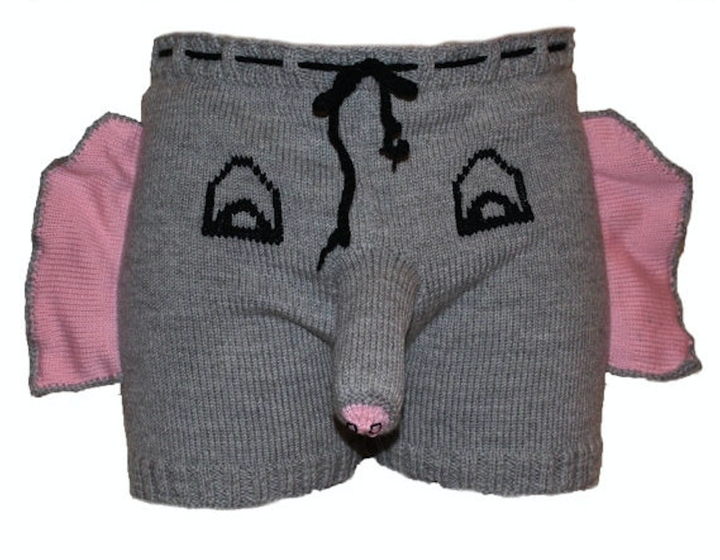 Warmpresents has an entire range of hand-knitted penis holders. Warmpresents describes their underwear as 'sexy'. Warmpresents really wants you to anthropomorphise your genitals.
Aside from a literal interpretation of the unmentionable trouser snake, Warmpresents has bestowed upon us the ability to turn a penis into a lovable cartoon cannabis leaf.
The detail, the craftsmanship, the eyebrows.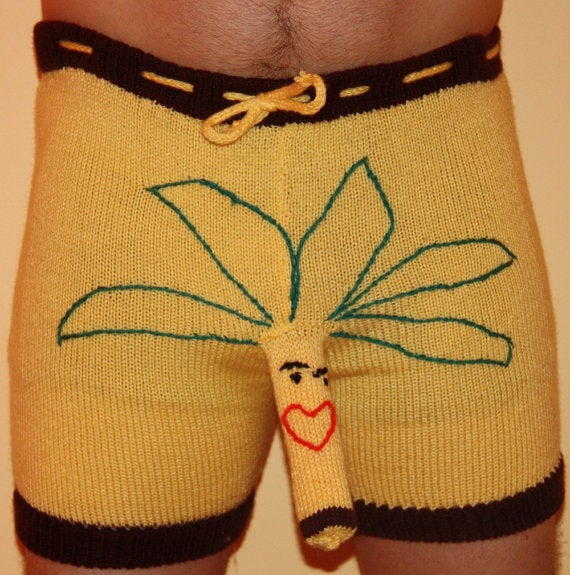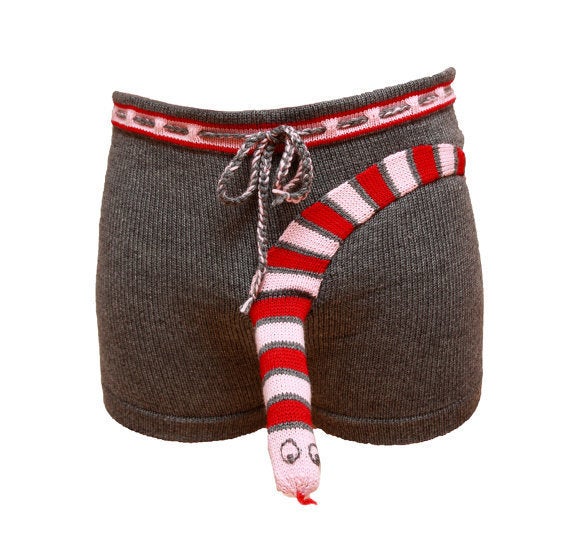 If you don't decide to purchase these for every anniversary, birthday, Valentine's and Christmas, you are literally living your life entirely wrong.