Article originally published 16/08/2016: due to a technical issue this article may have resurfaced for some readers, and the original publish date may not have been visible.
This is the moment Shaunae Miller dived at the line and won the 400m gold in one of the most dramatic conclusions ever to an Olympic track and field event.
The Bahamas athlete literally beat Allyson Felix of the US by an arms length.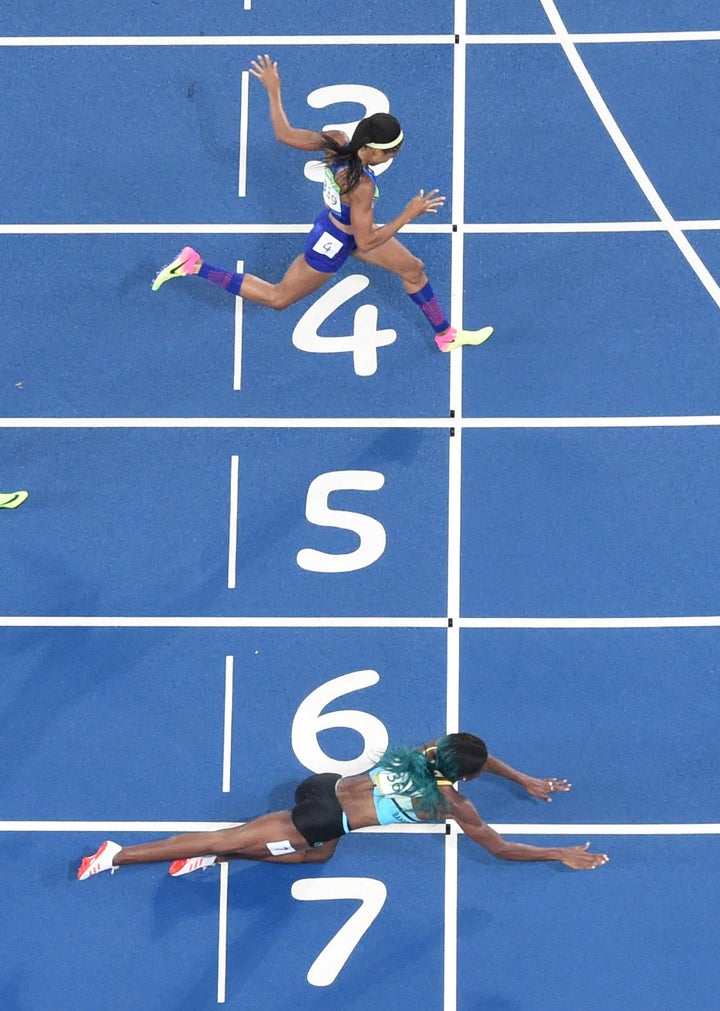 No-one initially knew who had won.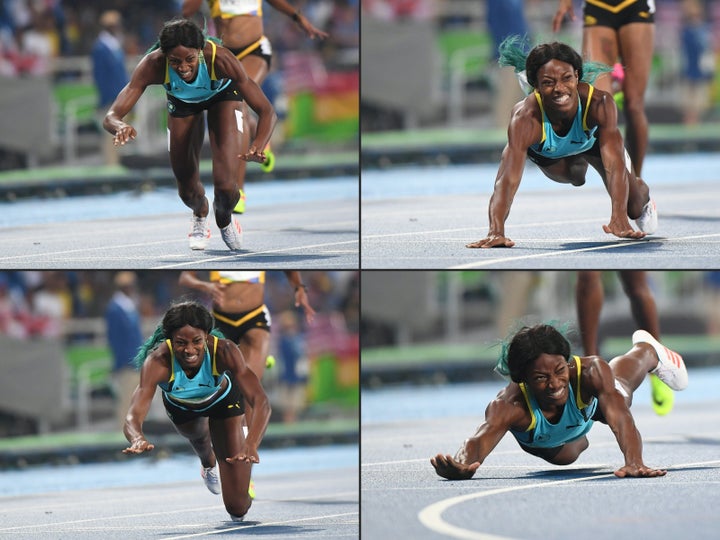 Judges quickly gave the dive the green light, and Miller won with a time of 49.44 seconds ahead of Felix's 49.51 seconds.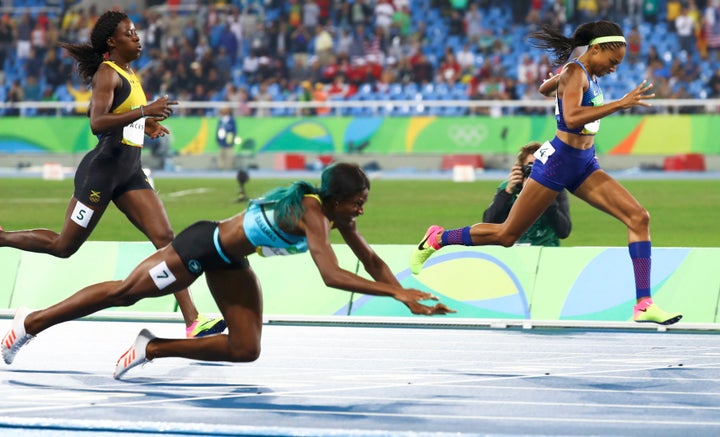 Petty much every picture, bringing new meaning to the phrase photo finish, is stunning.
Miler was running in lane seven on a track dampened by rain, which may have accounted for some of the downward motion.
The 22-year-old lay on here back in agony as confusion reigned. Any part of her torso could have cross the line first to win, but no-one knew. Eventually, the result popped up. Remarkable scenes.
Popular in the Community