'Sherlock' has provided fans with much to chew on in the ten episodes we've seen since its debut in 2010. However, according to its co-creator Mark Gatiss, we've all been missing the "blindingly obvious".
The writer, who also appears as Holmes' brother Mycroft in the show, told a crowd in London last night, that we've all been making it too difficult for ourselves…
"People also find things that aren't there. Which is my favourite. And then miss the blindingly obvious things that are there. People read an awful lot into it."
In the story so far, we've seen Holmes (Benedict Cumberbatch) and his stalwart sidekick Watson (Martin Freeman) battle with his Nemesis Moriarty (Andrew Scott), through a catalogue of challenges, inspired by the original tales of Sir Arthur Conan Doyle. 'A Study in Scarlet', 'A Scandal in Bohemia', 'The Hound of the Baskervilles' and 'The Final Problem' have all been brought imaginatively into the modern age, while Holme and Watson also travelled back in time to Conan Doyle's Victorian era, for the most recent one-special at the beginning of this year.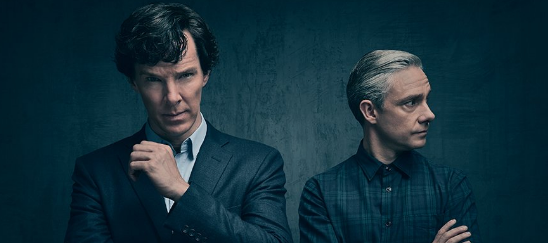 However, it's all about the NEXT series, and Mark Gatiss promises fresh clues to perplex and delight the show's millions of fans.
"There are things that come to fruition in this series which we've been planning for years," he said at the Victoria & Albert Museum members' talk last night.
While not giving much away, Mark did discount one of the more bizarre fans' theories, that Moriarty's suicide was based on Grimm's fairy tales - "that would have required a dossier".
The writers have been quick to point fun at fans' obsessional conspiracy-building, writing some of the theories into the episode when Sherlock apparently returned from the dead, following his jump from the top of a London building in 'The Reichenbach Fall'.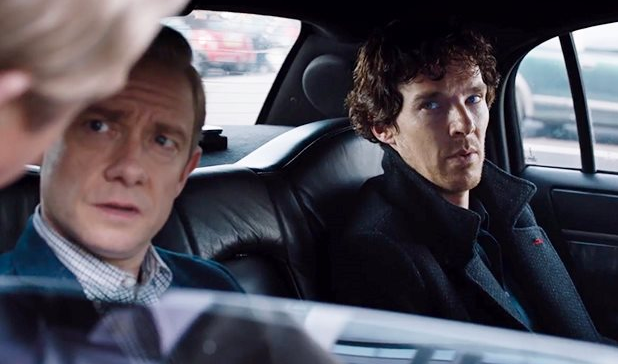 'Sherlock' will return for three brand new episodes at the beginning of 2017. Of course, we don't know much just yet, but what has been revealed is that Toby Jones will play the villain.
The 'Detectorists' star recently told RadioTimes.com, "I think that even I'd say I'm really bad."
Writer Steven Moffat has added helpfully that Toby's character is "one of Conan Doyle's finest villains", and that fans might want to go away and red 'The Speckled Veil'. But that could have been a red herring.
More clues abound in the first official trailer for the new series. See what you can glean below…
Tap the first picture below to open our slideshow: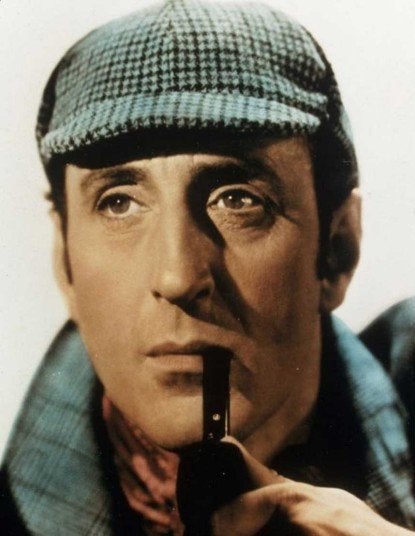 The Best Sherlock Holmes Of All Time