The actor, who plays Doctor Watson on the hit BBC drama, has revealed he believes the much-awaited fourth season will hit our screens near Christmas.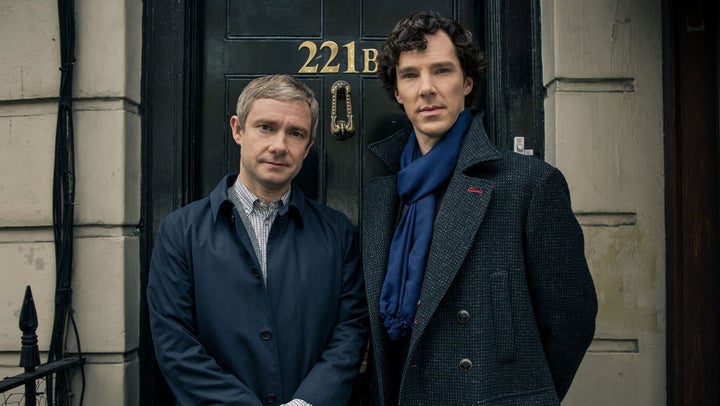 Speaking on Friday's (28 April) edition of 'The Graham Norton Show', Martin said: "We are back filming now and the three shows will, I imagine, be out around Christmas."
He also spoke of how fans turning up on location during filming can be disruptive.
"There is always a heightened state of excitement and we sometimes have to respectfully remind them that we have to be focused and it's not a live gig!" he told Graham.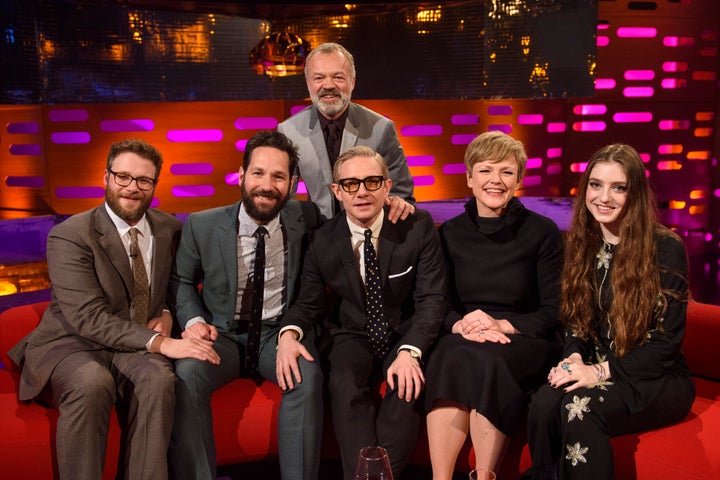 The fourth series, which will consist of three episodes, will include a number of new challenges for Sherlock, played by Benedict Cumberbatch.
However, Doctor Watson and Mary (Amanda Abbington) will be tackling something totally new - becoming parents.
"Ghosts of the past are rising in the lives of Sherlock Holmes and John Watson bringing adventure, romance and terror in their wake. This is the story we've been telling from the beginning. A story about to reach its climax..."
'The Graham Norton Show; airs tomorrow at 10.35pm on BBC One.
Tap the picture below to launch the slideshow...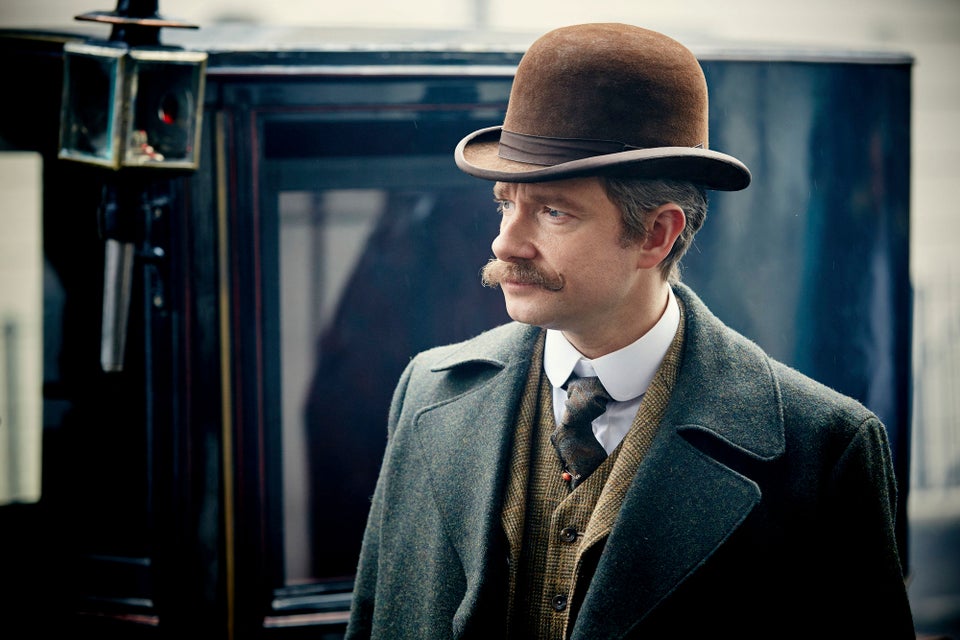 Sherlock: The Abominable Bride